| Business Advice
What Broadband Speed Is Required For VoIP?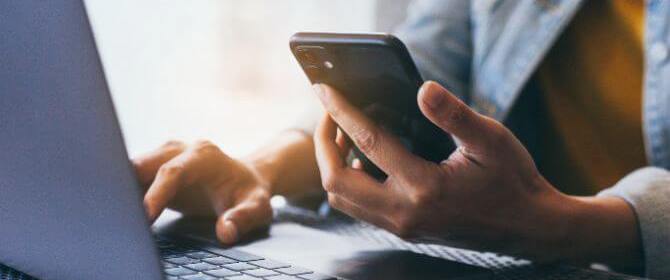 For many businesses, how well your office phone system works can make or break your success. Without well-working phones, you might not get through to the customers you need. However, can you rely on your traditional phone system?
Business VOIP is one way that businesses are upgrading their phone systems. Switching to VoIP has allowed many businesses to improve the quality of their phone calls, as well as reduce costs. However, it is not for everyone. VoIP has certain internet speed requirements. VoIP might be right for you but check its suitability first with this simple guide.
What is VoIP? 
VoIP stands for Voice Over Internet Protocol. In practice, this means using the internet, rather than a traditional phone line, to make calls. Rather than replacing all of your phone calls with video calls – for instance, Skype or Zoom – VOIP allows businesses to continue making traditional phone calls, but via more modern technology.
VoIP is based on cloud technology, so your calls are routed and stored offsite. This means that you can achieve better security for your call recordings. Using the internet to route your calls also allows you to make them in higher quality and fidelity. VoIP can also be cheaper, as you are only paying one bill – rather than separate bills for phone and internet.
What internet speed do I need for VoIP? 
VoIP works through your internet connection. That means that you need to have some degree of high-speed business broadband for VoIP to work.
The minimum VoIP internet speed requirement is 90-100 kbps (kilobit per second) per phone. This must be multiplied by each further handset you wish to use at the same time.
In practice, this means that if you want the ability to use 5 phones at the same time through a VoIP connection, you need a minimum speed of 450-500 kbps. If you want to potentially use 10 phones, you need a minimum speed of 900-1000 kbps, and so on.
How do I check my broadband speed? 
VoIP can provide higher quality calls than traditional phone lines, as well as provide easier and more secure storage options. However, you do need a high-speed internet for VoIP. Checking if you have fast enough internet is not difficult.
The easiest method is to check with your current ISP (Internet Service Provider) what speed you have signed up to receive. While this is not always what you will actually receive, it is often a good estimate.
Alternatively, you can use one of the many online broadband speed checkers, such as Broadband Speed Checker. These offer a reasonable estimation of your broadband speed.
Where can I get a VoIP package?
If you have decided that VoIP is right for your business, you can switch to a VoIP package with us. Our experts can help you build the perfect package for your business. 
You should carefully consider your specific requirements and user needs. We offer a variety of specialised VoIP packages to suit every business's needs. You can get a quote here.