Homepage

>

Can You Change Water Supplier?
Can You Change Water Supplier?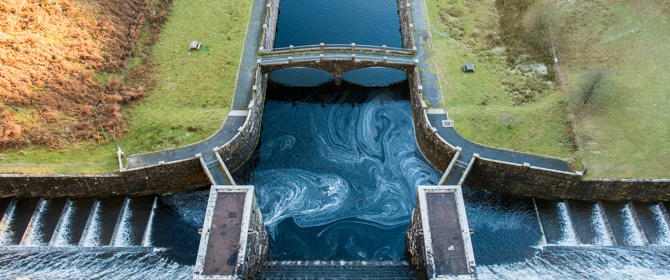 Although some businesses may not be aware, it is possible to change water suppliers if a business feels they can find better rates elsewhere.
If you're a business owner, you should compare deals on the market to ensure that you select a water supplier that can meet your business' needs at a reasonable price.
In this guide, we'll take you through the benefits of switching water suppliers and inform you of how you can make this change.
Can I switch water supplier? 
Business are able to switch their water supplier if they feel like they can get a better deal. However, household customers cannot change their supplier under current regulation.
Why switch water suppliers? 
Most people are now aware of the importance of switching business energy suppliers. However, businesses have only had the option of changing their water supplier since 2017. This has left many businesses paying more than they need to for their water supply.
Here at Love Energy Savings, we can help you find the best deal for your water supply. Here are a few of the benefits to switching water suppliers with us:
Lower Prices ­– Instead of being on standard rates from your local supplier, you could switch to a different water supplier and get a cheaper deal. This way, you could reduce your business' running costs and ensure that your water contract is suitable for your company's needs. Reports suggest that changing water suppliers could help companies save up to 12% on their bills. 
Free Water Audits ­– It has been claimed that some businesses in the UK have been overcharged by up to 65% on their water bills due to factors such as location and size. To help ensure that you get the best deal, we'll provide you with a professional water audit that will include an inspection of usage and consumption, drainage, return to sewer and sanitary checks. If your business spends over £1000 on annual energy, we'll provide this service at no cost. 
Fixed Rates – When you switch water suppliers, you can fix your new rates for up to three years. Fixed rate contracts are usually beneficial as they make your payments predictable, so you don't need to worry about price fluctuations or changes. 
Link Multiple Sites – If you have more than one business site, you could select one supplier for all of your premises to streamline your bills and make them easier to manage. 
Who can switch water suppliers?
Since 2017, businesses in England have been able to switch water supplier to find a better deal. The Scottish water market opened for competition in 2008, allowing businesses to switch supplier or renegotiate terms.
However, your premises must be primarily used for business purposes in order to switch your water supplier. So, if you run your business from home, you may not be able to change water provider.
If your business is based in Wales, you will only be able to change water supplier if your business uses over 5000m³ of water per year.
How to switch water suppliers
At Love Energy Savings, we can help you find a suitable water supplier and contract for your business. The process is easy to complete and only takes a few minutes; simply get a quote, select the best deal for your business and we'll do the rest.
We'll organise a smooth transition from your old supplier to your new one and we'll keep you updated and informed every step of the way.
Get your free business water quote today to find out how much you could save with Love Energy Savings.
How to further reduce business water bills
If you want to reduce your business' water bills, switching suppliers is only the first step. To get your bills as low as possible, you should undergo steps to improve your business' water efficiency. Simple tasks such as replacing your taps with efficient alternatives could help you save.