Homepage

>

How Much Do Leased Lines Cost?
How Much Do Leased Lines Cost?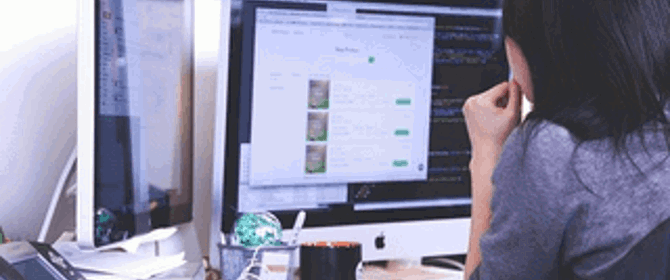 More and more SMEs and large organisations are turning to business broadband for their data-communication needs. Leased lines offer reliable broadband, something that companies depend on for acquisition, marketing, and distribution.
But how much do these types of lines cost? Our team explore how much leased broadband costs and who it is good for in this article. 
What Is a Leased Line?
Leased lines offer homeowners and businesses a dedicated data connection. When you choose a leased connection, you do not have to share the line with other homes or businesses. You will also always receive the same bandwidth. 
Leased broadband uses fibre optic cables. People depend on it for quick speeds that never waver. 
Most people purchase leased broadband because it promises a high-speed internet connection. It is important to remember that these types of lines do not necessarily come with an internet connection. People use lease broadband for their telephones and other data communication services. 
Who Are Leased Lines For?
Leased lines are the top choice for organisations that need reliable business broadband. Technically, anyone can access leased broadband. However, the expensive installation costs mean that this type of broadband is reserved for large groups and organisations that have a big budget for data-related necessities. 
Why Are Business Leased Lines Better Than Standard Business Broadband? 
All companies know how important business broadband is. A reliable connection can make or break big deals, especially with more and more business-minded individuals working from home. Poor call connections and internet speeds are all it takes to turn interested international parties sour. 
Here are some of the ways that leased broadband lines can positively impact your business. 
Business leased lines offer reliable broadband speeds, even at peak times. An Asymmetric Digital Subscriber Line (ADSL) is the most common type of broadband. People who use this type of broadband experience slower speeds at peak times. In contrast, leased lines offer consistent speeds no matter what time of the day it is. 
This type of broadband is symmetric. Employees can send and receive data at the same speed. People who need to upload time-sensitive data and large files can do so with ease. 
A lot of leased broadband providers offer at least 99.95% service uptime. Service uptime is a term that lets consumers know how often their broadband will be available to them. At almost 100%, leased connections are ideal for businesses that want a reliable service. 
Leased lines can offer businesses internet speeds that Asymmetric Digital Subscriber Line providers cannot match. If you choose leased broadband, you can expect speeds of up to 10Gbps. Even the largest, most data-driven companies will not struggle with leased connections. 
How Much Do Leased Lines Cost?
Leased business broadband costs can be anywhere from £150 to over £1,000 a month. The actual cost of your broadband depends on a lot of different factors. Each situation is unique, and you should always get a quote before you dismiss leased broadband based on the expense alone. 
We have collected average leased connection prices for popular UK cities so that you can estimate your monthly expenses. Businesses in London can expect to pay £233.33 a month, whereas those in Manchester will pay on average £248.50 per month. People in Birmingham can expect to pay even more, with the monthly price coming in at £276.45. Clocking in at £277.87 per month, Bristol is the most expensive location for leased broadband.
Location is just one of the things you should think about when estimating your monthly leased line costs. Here are the most significant factors that impact the cost of your business broadband.
Location - The shorter the distance from your location to your provider's point of presence (PoP), the better. Rural business sites will pay more because their leased provider has to use more fibre optic cables to reach them. You will not be impacted by location charges if your premises are less than 20 miles from your provider's point of presence.
Network access - The cost of leased broadband varies depending on which type of network access your employees need. 
Speed - Most businesses request speeds of 1Mbps to 10Mbps. Organisations with larger budgets can purchase speeds of up to 10Gbps. 1Mbps of extra speed equates to an extra £1.30 per month. 100Mb leased broadband lines vary from £230.300 to £277.87 per month.
Installation - Different locations and network needs require different technologies. Your installation needs can have a large impact on the overall or upfront costs of your leased line.
How To Get Business Leased Lines Installed? 
Accessing leased broadband is not as simple as getting Asymmetric Digital Subscriber Line broadband, which can be connected using an existing line. If a business wants a leased connection, network providers have to install new technology. 
Once you have decided you want a leased connection, you need to contact a reputable provider. You should compare leased lines to find the best deal on the market. 
There are a lot of checks that need to happen before your provider installs the fibre optic cables necessary for leased broadband. They will send a technician who specialises in this kind of line to your premises. They will conduct a survey and find the most efficient way of connecting your business to the nearest exchange. 
When the technician is happy with their plan, labourers can start installing the cables. The installation process can take anywhere from 30 to 90 days. 
Compare Your Business Broadband Provider
Whether you are thinking about installing leased lines or you already have fibre optic cables connected to the nearest cabinet, it is important to compare your bills. The broadband market is constantly evolving, and new providers are more than happy to offer businesses discounts in exchange for their loyalty. 
Put your details into our leased broadband comparison calculator to see how much you could be saving. By completing our quick and easy contact form, you can access to great leased lines deals in no time.