What Is Ethernet Over FTTC?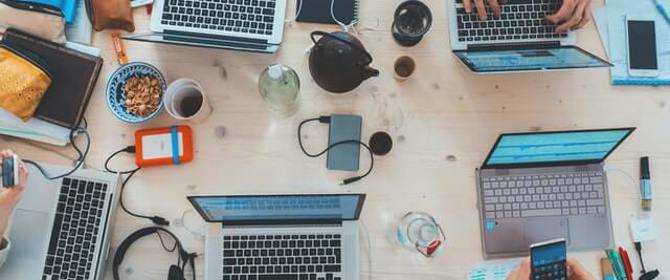 Business owners know better than most that communication is key. In the ever-evolving world of online connectivity, it pays to stay up to date on the latest technology.
Ethernet over FTTC is the latest and greatest offering for business owners who want enhanced speeds of up to 20Mb at lower prices than full-fibre leased lines. 
What Is FTTC? 
Ethernet over Fibre to the Cabinet (EoFTTC) is the newest, most popular option for people who want reliable business broadband. It is also called Generic Ethernet Access (GEA). 
FTTC functions as a bridge between traditional broadband and Ethernet connections. It builds on established Ethernet networking technology. The setup costs are lower than full-fibre leased line costs, and the installation process is simple. 
Suppliers use either copper or fibre technology to connect your premises to the nearest street cabinet. You will have a dedicated ethernet line for your business broadband, which carries data to the internet. 
Is Ethernet Over FTTC Right for Me?
When investing in new business broadband technology, it pays to do your research. There are lots of different broadband options available to business customers all over the UK. FTTC is just one option that you can choose. 
What Are the Benefits of Ethernet Over FTTC?
FTTC services are specifically designed for business owners, meaning that the legal documents surrounding them are watertight. Lots of business owners choose FTTCs because they have excellent Service Level Agreements (SLAs). FTTC SLAs acknowledge the need for quick response times to ensure the wellbeing of your business. You can also expect guaranteed uptimes of around 99.9% and target fix times of around 8 hours. 
Broadband is asynchronous. No matter how good the download speed is, you will always compromise on the upload speed or vice versa. In contrast, Ethernet over Fibre to the Cabinet systems operate on a synchronous circuit. You will always get the same speeds in both directions. You do not have to compromise when you choose this new, improved business broadband option. 
Unlike broadband, this new system has a contention ratio of 1:1. Broadband users have to share their line with dozens of other people in their area. This is usually not an issue for domestic customers but is a massive roadblock for business broadband customers. When you invest in Ethernet over Fibre to the Cabinet, you do not have to worry about slow speeds and sharing lines. 
What Are the Disadvantages of Ethernet Over FTTC?
FTTC systems are not ideal for everyone. One of the biggest disadvantages of this kind of system is the price. The starting price is around £130 a month, which will of course increase with the size and needs of your business. This does not include installation costs. 
The cost of installing the system varies based on the length and type of circuit that you need. Ethernet over FTTC is far more expensive than basic broadband packages, but also far less expensive than fibre leased lines. It sits in the middle of basic and premium packages. 
Homes and businesses in rural locations that experience slow speeds are eligible for the Gigabit Broadband Voucher Scheme, which could provide you with up to £3,500 towards the cost of the installation. 
What Type of Business Broadband Do I Need?
It is important to consider the needs of your business. If your business is client-facing and does not require superfast speeds and a dedicated line, you should consider standard broadband packages. However, if your business deals with time-sensitive matters that require quick actions and responses on a daily basis, you should invest in a package that reflects that. 
We recommend Ethernet over FTTC systems for businesses that fit these criteria. 
Businesses that use cloud services.
Businesses that need to upload files for printing or distribution.
Businesses that need to back up large amounts of sensitive data for storage. 
Businesses that need to send important files around the globe.
Businesses that are classed as either medium or large enterprises and meet one or more of the above criteria.
There are lots of different types of business broadband to choose from. We arm business owners with all the information they need to choose the right type the first time. 
For more posts like this one, head over to our content hub.