What is ultrafast broadband?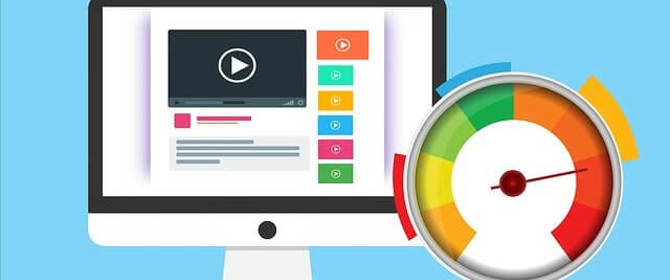 Ultrafast broadband refers to a high-speed fibre broadband connection. The term ultrafast can be applied to any connection that reaches a certain speed.
Ultrafast speed is between 300Mb and 1Gb – as defined by Ofcom. However, some suppliers may call their broadband ultrafast for speeds of 80Mb+. This is especially true in areas that don't have fibre broadband connectivity. That's why it is critical to check the terms and conditions of a new contract. Don't just trust the adverts!
But what speed is ultrafast?
What is advertised and what you get depend on a variety of different factors. The location of your home and the type of broadband are the two most important factors.
Standard ADSL broadband is between 10 Mbps and 11 Mbps. Which is enough to stream a film.
Superfast broadband is between 35 Mbps and 213 Mbps. This is enough for you to stream films on multiple devices at once.
Ultrafast broadband is between 362 Mbps and 1000 Mbps. You could stream as many as a hundred films simultaneously with this speed.
But theory is one thing and practice another. Many rural areas in the UK with FTTC broadband have low bandwidth in practice.
Can I get ultrafast broadband?
This will depend on where you live. You will need access to fire optic cables at your property to install ultrafast broadband.
Our advisors are on hand to let you know if ultrafast broadband is available in your area. It is only available from a limited number of suppliers and not in every location.
Which providers offer ultrafast broadband?
New contracts are coming online all the time. However, at the time of writing, only Virgin offers broadband contracts with guaranteed speeds above 300Mb. Unfortunately, only 60% of UK customers can access these top speeds.
Other providers, such as Hyperoptic, are expanding their networks to offer equivalent speeds. Currently, they mainly serve London and the South East properties.
Be wary of providers that claim "ultrafast" but offer superfast speeds, such as BT. They are known to use their definition of ultrafast rather than Ofcom's. However, BT is currently building an ultrafast network for customers. BT Superfast Broadband (formerly known as BT Infinity) and BT Ultrafast Enhanced, have both claimed to offer ultrafast speeds. The latter should be available to 10 million homes by 2025.
How to switch broadband providers
With Love Energy Savings, you can find the latest business broadband quickly and easily. 
Our expert team is on hand offer advice on selecting the best broadband deals and speeds for your business.
Find out how much you can save today by comparing business broadband deals here.
Ultrafast Broadband FAQs
What does 'FTTP' mean?

FTTP is an acronym that stands for 'Fibre to the premises'. FTTP broadband will usually be faster than FTTC (see below) as the cables will be fibre optic directly to your home.

What does 'FTTC' mean?

FTTC is an acronym that stands for 'Fibre to the cabinet'. The cabinet is the nearest, usually green, exchange box to your home. Fibre to the cabinet broadband means that the connection to the cabinet and your household is via standard, copper wires which run more slowly than fibre optic cable.

What is 'ADSL'?

ADSL is an acronym which stands for 'Asymmetric Digital Subscriber Line'. It is the most common, standard broadband connection. Virtually every household in the UK can access ADSL broadband from the telephone line.

The speed you can access ADSL will depend on how far your home or business is from the nearest telephone exchange.

Do I need ultrafast speed?

Not necessarily. It depends on how your household or business use the internet. A large proportion of UK businesses currently choose Virgin Media Business for their broadband services. That is because faster speeds are often required for multiple users in one location to operate effectively. Otherwise, speeds can get very slow.

Equally, if you enjoy playing video games or streaming high-quality movies or tv series, you may prefer ultrafast broadband.

When will ultrafast broadband be available in my area?

If you're based in a rural area, it looks like it may still be a few years until ultrafast speeds are available in many places. But there are attempts to get ultrafast speeds across major towns and cities in the next ten years. We have to wait to see for the specifics. But check local updates and news or contact our team if you have specific questions.