| Energy Guides and Advice
Guide to Money Saving Tips For Businesses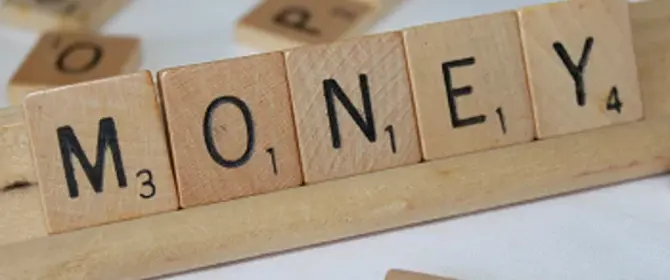 It's often said that you've got to spend money to make money, but what happens when there's no money to spend - something's got to give.
Love Energy Savings realise it's particularly challenging for a start up business or SME to save money, especially when you don't know where to start, so for those brave people that have decided to or are thinking about taking the plunge into the world of running your own business here are some handy money saving tips that you could put into action to really take the bull by the horns and get the most out of your business. These tips could help you to reduce your overheads, increase your cost effectiveness and give your business a better chance of growth and success.
Finance & Purchasing
1) Can Sharing Office Space Benefit Your Business?
It's pretty simple, if two people live in a house; they split the rent down the middle don't they! It's exactly the same having an office share with another business. This not only cuts rent but can be a real god send to your business if you find the right company to share with. The pure proximity of your businesses makes you that much more likely to be able to forge productive working relationships and can enable both businesses to compliment one another's performance.
2) What Help Is Available To Your Business?
You should always make a point of staying on top of government legislation developments, there's plenty of help available to SME's on a wide range of topics from tax relief to grants and advice services. Staying on top of it increases your chances of getting onto schemes where only a limited amount of funding is available. Here are some sites that you can find information about what is on offer to help your SME:
Financial Support - http://bit.ly/GovFinanceSupport
Tax Advice - http://bit.ly/BusinessTaxGuidance
Growth - http://bit.ly/GovernmentGrowthVouchers
3) How Much Can Using Own-Brand Goods Save Your Business? 
What need is there for coffee beans that cost their weight in gold unless you're trying to impress coffee connoisseurs? It's good to be concerned about image when you're expecting guests however, as far as most digestible products are concerned, people don't tend to bat an eye lid unless they're genuinely disgusted by what they've exposed their pallet to.
Put it this way: A custard cream is a custard cream regardless of whether it cost 19p for a packet or £1. The only difference is the weight of your wallet once you've paid at the check-out. Remember: If you're serving up brews and biscuits etc and you do decide to buy own brand products, it's still probably wise to put them on plate rather than leaving them in the rather flattering packaging in which they are purchased, just to keep up appearances.
The potential savings for this could make a substantial difference to the SME.
The following is based on buying one of each of the above per week for a year:
Branded                                        Unbranded
Coffee: £311.48                            Coffee: £155.48
Tea: £104                                     Tea: £52
Biscuits: £130                                Biscuits: £57.20
Total: £545.48                               Total: £264.68
Total Savings: £280.80 per year
We do realise there's a weight difference in the biscuit category but at the unbranded price you could buy two packets of those biscuits and still not match the price of the branded version.
4) Can Shorter Duration Premises Rental Save Money? 
If you've got plans to expand but don't need a bigger office right now, look into renting short term. This will give you more manoeuvrability if you project that you'll need more space in the not too distant future. It also reduces the risk of having to stem growth due to lack of room and prevents getting caught up in early contract exit fees.
5) You Don't Ask You Don't Get
Don't be shy of asking for a discount for items that you purchase for your business (or in general). You might be pleasantly surprised about how much money you can save. Even though it's considered exceedingly un-British to haggle, retailers are surprisingly flexible when you manage to gather the nous to ask for a discount. A poll taken by Money Saving Expert showed that 86% of people that asked for a discount were successful when asking Sky and Admiral. So were 84% with the AA and 83% with Plusnet proving that you could really be missing out if you don't ask!
6) Review Your Operating Expenses    
Purchasing day to day work related items like coffee, office supplies and maintenance for example, can swallow a massive amount of revenue from your business. To be sure that you're getting the best prices possible, your business should review suppliers a couple of times a year. You could even find some good bulk suppliers that will give you a wholesale discount permanently, even further discounts could potentially apply once you've become a loyal customer.
7) Tax Returns
Keeping on top of those receipts and filing a comprehensive tax return can return to you some of your hard earned cash. Make sure you're under the right scheme though as there are special rules for reclaiming VAT for:
- Individual computers and single pieces of computer equipment costing £50,000 or more before VAT
- Aircraft, ships and boats costing £50,000 or more before VAT
- Land and buildings costing £250,000 or more before VAT
You may need to adjust the amount of VAT you reclaim over several years using the Capital Goods Scheme. If you want to know more about what VAT you can reclaim follow the link: http://bit.ly/ReclaimingVAT
8) Buying Used Office Equipment And Furniture To Save 
Considering buying new office equipment can be extremely daunting and when you add up everything you need it costs a fortune! So why not explore other options like ex display items, asking for those discounts and purchasing second hand equipment? Providing there's no damage to the items they will still fulfil their purpose and will save you money to invest in other projects.
9) Recycle For Cash
We've all heard of money being given back, usually to builders or mechanics, for scrap metal but what else can get you cash for recycling?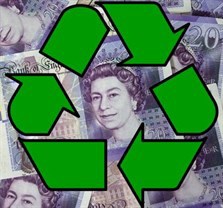 Most cash for recycling schemes require a large quantity of an item in order to make them worthwhile. You can get money for items such as cans (40/50p per kg approx) or printer cartridges (80p approx). These items, if you want a little bonus at the end of the year/ quarter, are probably worth banking up before cashing them in though.
The items that tend to have a higher recycling yield are old gadgets such as mobile phones, laptops and computers. These are items that can be refurbished and resold and could gain you as much as £150+ dependant on the item. Some retailers even offer part exchange on the items that you want to recycle which could result in a substantial discount on your next techy purchase.
10) How Can An Oyster Card Benefit Your Business?
Oyster cards are extremely useful if you live and work in the capital. It is basically a smartcard that holds pay as you go credit and can be used when travelling on buses, tubes, trams, trains and various other methods of transport.
 The cost of using public transport could also be reduced, which over time could save you quite a bit of money. For example when getting the Tube from Oxford Circus to Liverpool St you are charged £4.80 as standard but using an Oyster Card this is more than halved to a mere £2.30. Why wouldn't you?
This card doesn't have to be restricted to the exclusive use of one person too as you can lend it to members of staff or even your clients to help them with their travel, providing you're not benefitting from any discounts.
11) Use Price Comparison Websites 
There are so many price comparison websites out there these days, why not utilise them? It's not as time consuming as going from supplier to supplier and trying to pry the best deal out of an eager for commission sales representative one at a time. It makes sense to stay on top of your contracts and look into renewing them before the contract end date as, especially with your business energy bills, you could be rolled onto a standard or higher rate tariff which effectively means that you're voluntarily over paying your supplier and no one really wants to do that!
This of course doesn't just apply to home and business energy; you can compare your phone bills, internet, insurance, travel and money. Simply taking the time to do this once a year or once every few years for each could save you hundreds if not thousands of pounds that you can reinvest in you!
A prime example of the amount that could be saved is through the Love Energy Savings impartial comparison engine which can compare up to 20 UK energy suppliers in just 60 seconds1, a miniscule amount of time dedication to potentially save 40% (£1,7722) on your initial supplier renewal quote. Love Energy Savings also guarantee to beat your initial supplier renewal quote or we will give you up to £1,000 cash3. It's a win-win situation.
Your only regret will be that you didn't do it sooner! Click here to get started
Technology
12) How Can Using Cloud Technology Save Your Business Money?  
Cloud technology can be used for many different applications from word processing to accounting and apps which can be a real money saver for the SME or home based business due to the economies of scale factor when purchasing your software.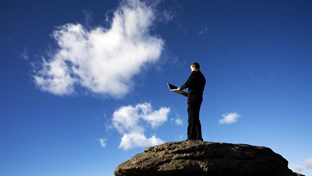 Additionally better hardware utilisation means more efficient electricity use that could in turn lower your electricity bills. This also means it's a green option for businesses and can reduce your CO2 emissions which makes you look good to your customers and could give you the edge with the more eco minded consumer.
13) Benefits Of Video Conferencing 
Sick of the cost of business meetings? As your business moves forward there's no doubt there will be the need to arrange many meetings, lunches and conferences with various people along the line. However, they can be extremely costly to the SME owner, especially if you have to travel to the other side of the country, stay in a hotel overnight and pay for the various other items that you need during your journey.
An alternative to turning down such meetings due to cost, is hosting through free video web services, such as Skype, this allows you to still meet your contact face to face. This effective method of communication and is quite popular across multinational businesses or those with several locations, as video conferencing is a great way to avoid travel expenses time and time again. Plus you are able to continue with business as usual once your conference has finished, wasting little of your precious time.
PR & Marketing
14) How Social Media Can Save You Money
Rather than investing in expensive marking techniques to reach your audience, there is free access to billions of people via social media. It's estimated that there are 2.13 billion social media users globally, 1.19 billion on Facebook, 236 million on Twitter and 300 million on LinkedIn just to name a few, and it's still growing.
Social media for businesses allows you to create and maintain customer relationships through posting links and customer focused content that appeals to your target audience.  It also helps to consumer to feel as though they are interacting with a person rather than a business and can result in building your customer base as well as customer loyalty. The content links that you post can capture a potential customers attention also direct 'followers' or 'fans' to your website and contain calls to action that could encourage purchasing.
15) How To Reduce The Cost Of Running A Business Event
Attending events doesn't tend to be too expensive; it's when you want to create your own that the cost factor is a serious matter, especially for SME's. Businesses might need to throw events for a variety of reasons, whether it's a conference, customer event, company anniversary or seminar, there are ways that you can reduce your expenses.
First things first, give your event the best chance of success. Market it as much as possible; no one is going to attend an event that they know nothing about! Also getting all of the press and bloggers that you can involved from start to finish can really drive an event and get people excited for the big day and help them to remember it once it's all over. Ensuring that you're not clashing with any other similar events to yours also lowers risk as you aren't competing for attendees.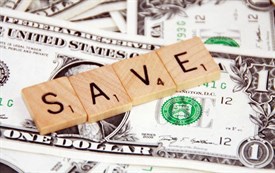 To lower the costs of running the event you could seek the assistance of business connections that you already have, by way of sponsorship, however you have to ensure that the exposure that they will be receiving will make it worth their time and money. On the day never forget to thank your sponsors and to treat them with all of the gratitude that they deserve or you might not be able to gain their support again in the future.
Another option is to circulate your event around a charity. Events suppliers for stationary, decor, catering and venues tend to be more kindly with their pricing and generous with their discounts if they know that you're supporting a good cause. Plus it makes your business look great and encourages the attendance of other businesses as they want to be seen as being supportive of good causes, if there's the opportunity for them to make connections for themselves then even better.
16) Inexpensive PR For The SME
PR companies are expensive but not the only option to get your name out there. Providing you believe in your business, are passionate and have good knowledge of your industry, you are perfectly capable of representing and speaking for your business yourself. Be brave and confident and others are more likely to believe in you and your business too.
There are so many website where you can access the details of journalists, bloggers and publications which are much cheaper than paying for someone to do it for you. For example Gorkana or FeaturesExec can assist you in this as they have large databases of contacts for you to utilise and expose your business to.
If your business budget doesn't stretch far enough to be able to merit one of the above online programs then you can always gather the contact details of publications yourself, you can usually find these on their websites. You don't get if you don't ask, just be sure to keep any contact specific to what you would like to be publicised.
Staff
17) Can Cutting Down On Meetings Help Businesses Save Money?
Whilst your employees are in a meeting they aren't doing their work so progress usually takes a hit. If you're taking entire teams out of action for a meetings duration, this in turn can affect your profit. By taking a look at everyone's calendars and reviewing how many hours per week are spent in meetings, you can come up with a plan to reduce the time cost by merging several meetings into one so you can maximise the time that your workforce is working on profitable tasks.
18) Hiring Capable Employees With Less Work Experience To Reduce Costs
If you're going to do this then you need to inform your experienced employees that they will need to assist in the training and development of any entry level staff to avoid mistakes being made - developing mentorships or a shadowing program could help to reduce risk.
What you've got to remember is people with little work experience, particularly graduates, are looking for entry level positions, which means entry level wages. Obviously it isn't wise to throw an inexperienced candidate into the lion's den where they're not too sure what they are doing so consider the positions that you can do this with carefully.
You're likely to find candidates at this level to be reasonably competent with the theory; however, they may struggle with the application of what they've learnt to begin with so be sure to nurture them sufficiently. They are usually eager to learn and impress so motivation shouldn't be a problem if you're the business that has given them one of their first employment opportunities.
19) Give Your Employees The Option To Work Fewer Hours
This might not always be possible with essential personnel, but a bit further down the ranks, some employees may be able to make the transition to working part-time or just less hours in general. By doing this you can save your business from having to pay out as much in staffing costs with less risk of losing decent team members.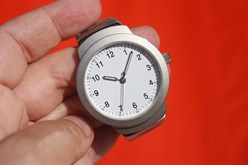 Asking for reduced hours can be a daunting prospect to your employees so ensuring that they know that you're open to giving them the opportunity to do this can encourage them to ask if they want or need them due to other commitments. Providing employees are able to do everything that they need to in the hours that they are given, this shouldn't affect your businesses productivity much if at all.
20) Retain Your Good Employees
An individual that maintains a high performance, keeps up staff morale or is quite a large part of the culture of your business is obviously an asset that you should want to keep hold of. Other than the fact they probably make your business money, maintaining employees and having a low staff turnover reduces your employee resourcing costs, so checking that your team are happy and motivated doesn't go amiss and can also boost productivity by giving them the opportunity to voice any ideas or concerns that they have about their employment.
Anything to add?
We hope that these tips have been of use to you and wish your business the best for the future.
We would also love to hear about your experiences in putting any of these tips into action and if you've got any advice for SME owners that can give them the best chance of success.
Email [email protected]