Homepage

>

Benefits of a Business Energy Audit
Benefits of a Business Energy Audit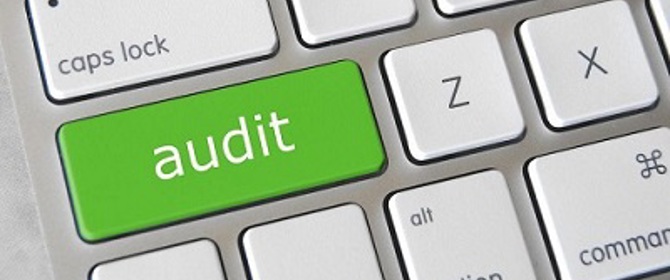 There are clear benefits to reducing your business energy usage. Becoming more energy-efficient reduces your outgoings and your impact on the environment.
So, how can your business improve its energy consumption?
In this guide, we'll explain how a business energy audit can help you save energy and reduce your bills.
What does a business energy audit include?
A business energy audit is an assessment of how you use energy at your premises. A report will recommend ways you can lower your energy consumption.
A typical business energy audit includes:
A gas and electricity tariff review
A review of your business water tariff
An energy consumption analysis
Recommendations for improved energy efficiency
Assistance with energy contract management
Expert advice on energy management
Which businesses are required to complete a business energy audit?
Large businesses with over 250 employees are required to carry out an energy audit every four years.
Although audits are not mandatory for small businesses, they can be beneficial. You even have the option of carrying out a DIY energy audit.
What are the benefits of a business energy audit?
Organising a business energy audit can help your company in a number of ways. This includes:
1. Identifying cost saving opportunities
Your audit will pinpoint where you can reduce your businesses energy usage. This can in turn lead to lower bills and more chances to save money.
2. Increased efficiency and reduced carbon emissions
On top of the money saved, a business energy audit will help you reduce your carbon footprint.
Your auditor may recommend installing a renewable energy source; further lowering your emissions. You may even be able to make profits from the government's Feed-In Tariff (SEG) scheme.
3. Improved reputation
There is a worldwide focus on sustainability and combating climate change. Implementing energy-saving measures will show your business' dedication to these causes. This can boost your reputation amongst clients and partners.
4. Better understanding of your energy consumption
A business energy audit will give you a better insight into your energy consumption. This knowledge can help you identify more energy-saving opportunities in the future.
5. Avoid fines
Businesses with more than 250 employees could face fines for failing to arrange an energy audit. To avoid this, you must arrange an audit with an accredited assessor.
6. Improved health and safety
Your energy auditor will be able to identify any health and safety risks at your premises. Addressing these will offer peace of mind in knowing that you and your employees are safe at work.
7. Opportunity to claim back costs
Your energy auditor will take a close look at your business energy bills. If you are due any costs back, you can claim these from your supplier.
8. Grants and rebates
There are various energy grants and rebates available to businesses. For example, some businesses may be eligible for a discount on the Climate Change Levy (CCL). Your auditor can help to identify if you're entitled to any reductions in taxes.
9. Establishing a green business culture
Energy audits can help you establish a green culture within your business. By ensuring staff are aware of your goals, you can make increasing efficiency a group task.
How to complete a business energy audit
Large businesses will need to consult an accredited assessor to carry out their energy audit.
SMEs do have more freedom when carrying out a business energy audit. They can contact a professional assessor or carry out a DIY audit.
A DIY audit will involve inspecting your premises and looking for ways to improve energy efficiency. This could be through adding LED light bulbs, turning appliances off standby, and going paperless. You should also conduct a detailed analysis of your energy consumption and bills.
For more information how to carry out your audit, take a look at our Business Energy Audit Guide.
Get a cheaper deal for your business energy
One of the best things you can do to lower your business energy bills is to switch energy suppliers. Switching to a new deal can offer you cheaper rates and a more suitable plan for your business.
Looking for the best business energy tariffs online?
Try our free online comparison tool.