Homepage

>

What happens when my Business Energy contract rolls over?
What happens when my Business Energy contract rolls over?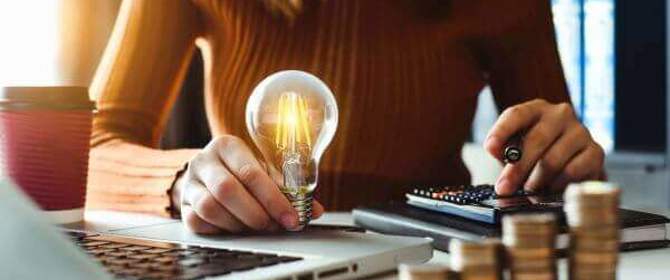 One of the questions our energy experts are asked most frequently is – "How can my business avoid overpaying for energy?"
One of the important ways to avoid costly business energy bills is to watch out for rollover contracts.
In this guide we will explain why rollover contracts can be costly and how to avoid them.
What is a rollover contract?
If you don't renew or renegotiate your energy deal during the renewal period - at the end of your business energy contract - you will be rolled over. Energy companies impose these contracts automatically. This means your company will be locked into an expensive renewal tariff for at least a year.
A minimum of two months before your current contract ends, your energy provider will contact you to let you know that a rollover contract will start if you take no action. Because we receive a lot of statements from energy suppliers, the importance of this communication can be missed if businesses aren't expecting it.
While the rules governing rollover contracts have been improved in recent years – they remain a costly problem for many companies.
Why do business energy contracts get rolled over?
In 2013, under pressure from Ofgem, the Big 6 energy companies all began the process of removing their rollover business contracts. However, that is not the end of the story. Many energy suppliers continue to impose rollover contracts.
No new tariffs were introduced by the Big 6. Instead, business customers that take no action at the end of their contract can be transferred to a rolling monthly tariff. This is an improvement, as unlike rollover contracts, you can switch at any point with no exit fees.
These 'rolling' contracts, however, are much more expensive than the best rates available.
At Love Energy Savings we understand that these rates can hurt small businesses. As around 50% of SME's rollover, this is a very costly problem for many companies.
However, rollover contracts are legal. If you're currently on a rollover contract, your supplier is not obligated to release you until the end of your contract.
What is the difference between a rollover contract and a deemed contract?
If your business energy contract comes to end and you are not rolled over, you will be placed on a deemed contract.
Deemed contracts will usually be in place when a business has cancelled a contact without renegotiate a new tariff. Instead of cutting your supplier, an energy provider will place you on deemed rates.
Fortunately, if you're placed on a deemed contract, you can switch at any time. However, rates deemed rates will be significantly higher than any other energy deal.
Energy regulator Ofgem has found that micro businesses pay on average 80% more than those on negotaited deals. Ofgem estimates that around 10% of micro businesses are currently on deemed contracts.
If you're business is paying deemed rates, it's important to compare energy prices as soon as possible. Your business can make significant savings by switching to a new energy tariff.
How can my business avoid being rolled over?
There are two main ways to avoid rollover contracts. The first is to understand the risk.
When you sign up for a new energy contract, you must make a note of renewal window. That way, you can start looking for a new tariff as soon as your renewal window opens. It is your responsibility and will help prevent you rollover without noticing it has occurred.
At Love Energy Savings, we know you are busy running your business. That is why when you switch with us, we'll be in touch to let you know when you can switch to a new contract. We'll also provide the latest energy deals available to you to ensure you stay on the right business energy tariff.
Compare the latest energy prices today
If you're business is on deemed or rollover rates, you can make significant savings by switching with Love Energy Savings.
Comparing energy prices is simple, all you need to get started is your business postcode. You can then view the latest business gas and business electricity prices online from our panel of trusted suppliers.
Once you've found the right deal for you, our dedicated account managers will take care of the entire switching process on your behalf.
To find out how much your business could save, simply complete our quick energy comparison calculator.