Homepage

>

What is an Economy 7 Meter and can it reduce my Electricity bill?
What is an Economy 7 Meter and can it reduce my Electricity bill?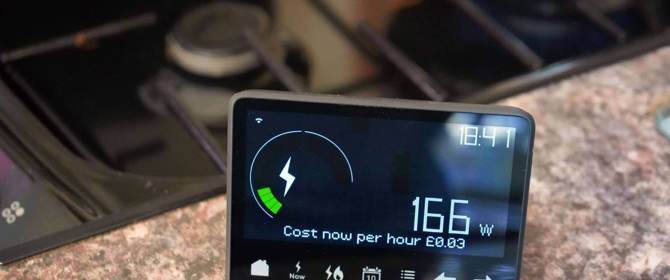 Are you considering an Economy 7 meter? Or do you already have one and want to know how to use it effectively?
If so, this guide will provide you with all the information you need to get the most out of your Economy 7 meter and save money on your electricity bills.
What is Economy 7?
Sometimes called E7, it is a type of electricity tariff with cheaper prices for 7 hours during the night, that requires a special kind of electricity meter.

These tariffs were originally designed for people with storage heaters. The idea is that you consume the majority of your energy at night when the grid is less busy; so your prices are lower in the early hours of the day and higher during peak consumption times.
Typically, 'off peak' hours are 1.30am to 8:30am during daylight savings, or 12.30am to 7:30am for the rest of the year GMT.
How do Economy 7 meters work?
E7 meters work by tracking the energy you use separately during the day and night. You are then charged using different rates for each of these two periods.
Your rate during off-peak hours will be cheaper but your daytime rate will usually be higher than on a normal tariff­ – this is why this tariff is not suitable for everyone.
Benefits of Economy 7 tariffs
Economy 7 meters are beneficial as they provide households and businesses that use energy during off-peak times with an energy tariff suitable for their needs.
When you use energy during the off-peak periods, the rates are cheaper, and you can benefit from lower electricity bills.
Considerations
When considering whether an Economy 7 tariff is suitable for your home or business, you should determine whether your energy consumption habits are best suited to this kind of tariff.
Electricity prices are higher during peak hours, so if you use a considerable amount of energy during these times, you may be better suited to a different energy deal such as a fixed rate tariff.
Economy 10 meters are also an option for those who use energy during off-peak periods. These tariffs offer lower electricity rates for 10 hours a day, split between the afternoon, evening and night.
Are they available for home and business electricity?
Yes, both homes and businesses can get an Economy 7 meter installed.
At home, they are useful if you want to put your appliances on at night. The dishwasher, or washing machine for example, or if you want to heat your water for the next day over night.
They can also be useful for homes that have storage heaters as they store up energy at night to release heat during the day.
If your business operates mostly at night, like takeaways or clubs for example, you could see significant savings by switching to an Economy 7 meter due to the lower rates.
Be careful though, day rates on this kind of tariff are likely to be a lot more expensive than unit rates on a standard tariff.
If you're not sure what the best option is, give us a call on 0800 988 8375 and we can help you find the best tariff for your home or business. You can also see how much you can save by comparing online.
You can also see how much you can save by comparing prices online.
Can I get an Economy 7 Electricity Meter?
If you want to have one of these meters installed, you'll have to talk to your supplier directly.
However, if your energy contract is up for renewal and you're looking for a new E7 tariff, our energy experts can find the cheapest deal on the market for you.
We know Business Energy and Home Energy like the back of our hand so get in touch and start saving today.
Want to see what suppliers we work with? Have a look at our energy suppliers table.
Will it save my business money?
This will depend on your business and its operating hours. To save money, most of your electricity use would have to fall within the 7 hour period during the night, if you're running a taxi company or a takeaway it might be a good idea to get an E7 tariff.
Similarly, if you're running a lot of lights at night it also might be worth thinking about.
Each economy 7 tariff is slightly different in terms of pricing. In other words, one tariff might have huge savings on your night rate but have a very expensive day rate, whereas another may only have a small difference between the two. We'll talk you through the potential savings and advise you on the cheapest option for your business.
What about reducing my Home Energy bills?
The impact an Economy 7 meter has will depend on your lifestyle. The less time you spend watching TV, using a PC, or even with the lights on will help keep your bills down.
So, if you work long hours, or you're involved in a lot of outdoor activities then it could be a good idea to get one.
If you have appliances with timers on that will help too, because you can set your washing machine or dishwasher to run during the night and save money.
It's usually recommended to only consider getting an Economy 7 meter if around 40% of your energy use takes place during the night.
How do economy 7 rates differ?
The downside of an Economy 7 tariff is that the price of the electricity you use during the day will be more expensive, which is why they're not suitable for everyone.
For example, if you switch to an E7 tariff and your electricity day-rate doubles, but your night-rate halves, over half your electricity usage would have to come from night usage in order to save money.
Always think about how you use your energy before switching your tariff!
Our experts are on hand to advise you impartially on tariff choices, so if you would like to discuss options don't hesitate to give us a call on 0800 988 8375 or leave us a message and we'll get back to you as soon as possible!
Get a free quote for an Economy 7 tariff today using our quick and easy comparison tool.
Economy 7 Meter FAQs
For households, Economy 7 meters are primarily suitable if you use a significant amount of energy during the night. For instance, if you're out during the day or if you set appliances such as your dishwasher, washing machine and dryer to come on at night, you'll make the most of the cheaper electricity rates.
Likewise, if a business has a high energy consumption rate during the night, like a bar or takeaway, an Economy 7 meter could help to reduce electricity bills.
Are Economy 7 tariffs better than normal energy tariffs?
This again depends on your energy usage. With a normal tariff, you are charged one single rate regardless of the time you use energy.
However, an Economy 7 tariff will provide a cheaper rate during the night, so if you do use more energy at this time, it may be a better option.
Are there Economy 7 tariffs available for gas?
No, there are currently no Economy 7 tariffs available for gas. This is likely to be due to the fact that gas is not typically used to power appliances such as storage heaters, dishwashers and washing machines, which can be used during the night.
What is the difference between an Economy 7 meter and an Economy 10 meter?
Both of these meter types offer separate rates for electricity. However, Economy 7 meters offer two rates where electricity is cheaper for 7 hours, whilst Economy 10 meters offer three separate rates during the afternoon, evening and night (the night rate is generally the cheapest).
Am I already on an Economy 7 tariff?
To find out if you're on an Economy 7 tariff, simply check a recent electricity bill to see if your meter point access number (MPAN) begins with '02.'
If you notice two different rates, one for night and one for day, you are on an Economy 7 tariff.
If you don't have a recent bill handy, you can check your electricity meter to see if it has two sets of numbers, one that is labelled 'high' and another that is marked 'low.' Or there could be a set of numbers labelled 'day rate' and a red button that will display the night rate once pressed.
Any of these factors can tell you whether you have an Economy 7 meter, but if you're still unsure you can call your electricity supplier to confirm.
How do I read an Economy 7 meter?
There are two types of Economy 7 meters, both have different ways of providing readings.
The first type features two displays where the top row is labelled 'normal' and is for your day rate electricity. The bottom row is labelled 'low' and shows your night rate. You should ensure that you check both displays when reading the meter.
The second type features one single row of numbers that show your day rate electricity usage. The meter will have a red button which you will need to press to get a reading for your night rate.
How do I switch to an Economy 7 meter?
If you'd like to switch to an Economy 7 tariff, the first thing you should do is to compare electricity prices.
Our expert team can help you with this; simply use our free comparison tool and specify that you would like to switch to an Economy 7 meter. We'll then find you the best deals for your needs and guide you through the switching process.
You should bear in mind that you will have to get an Economy 7 meter installed, which can be chargeable with some suppliers.
How do I switch from an Economy 7 tariff?
If you decide that an Economy 7 meter tariff is not for you, you can still switch to a normal tariff. However, you will need to contact your current supplier to find out what will need to be done to organise the switch.
It is often the case that a new meter must be installed, which you may be charged for.
Once you get the okay for your switch, you should then begin to compare electricity prices. That's where we come in. At Love Energy Savings, we can find you the best energy offers for your home or business and we make it our mission to make your switching process as seamless and stress-free as possible.
Try our free comparison tool today or give us a call on 0800 9888 375 for more information.
What else can I do to reduce my energy bills?
Switching suppliers or tariffs is not the only thing you can do to reduce your energy bills. Using energy efficiently could help you save and it also helps the environment. Here are a few ways in which you could increase your energy efficiency at home:
Home insulation
Draught Proofing
Water Efficiency
Appliance Efficiency
Smart Meters and Devices