Homepage

>

What does the government's net zero target mean for energy prices?
What does the government's net zero target mean for energy prices?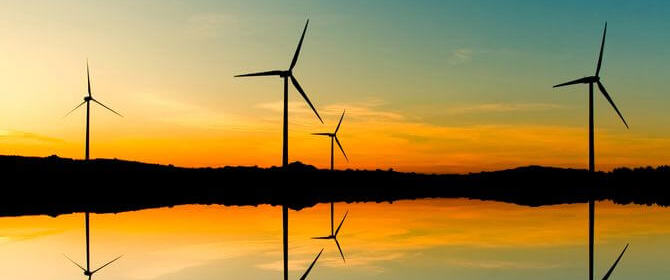 The UK government's net zero target has certainly captured a lot of headlines. The UK government became the first major economy in June 2019 to commit to a net zero target by 2050.
This world-leading ambition to tackle climate change has garnered praise, and a little criticism. But one thing is for sure, it is a bold move and will bring about changes across society.
But what does this policy mean for ordinary people? Our energy experts share their insights on the government's plans and what it means for our favourite topic – energy.
What does net zero mean?
'Net zero' refers to the aim to balance how much greenhouse gasses are produced in the UK and how much is removed from the atmosphere. This is often referred to as carbon neutrality.
According to the 2008 Climate Change Act, there are six main contributors to greenhouse gases - carbon dioxide, nitrous oxide, methane, hydrofluorocarbons, perfluorocarbons and sulphur hexafluoride. Carbon dioxide makes up the bulk of emissions across major industry and agriculture. It is also the only greenhouse gas that can be easily extracted from the atmosphere.
Inevitably, greenhouse gases will continue to be emitted in both commercial and domestic life. The government knows this cannot be completely stopped. In some sectors, there are not low-carbon alternatives to existing processes and energy sources.
The idea is that emissions will be offset, through natural processes. For example, carbon dioxide is absorbed by plants through a process known as photosynthesis. One of the simplest ways to reduce the carbon dioxide in the atmosphere is to plant more trees, a process is known as reforestation.
However, the government will also be investing in technologies that could artificially process emissions.
Why does the UK government want to achieve net zero emissions?
The simple answer is the existential threat of climate change. Due to the increase in extreme weather events across the world, it is widely accepted that we are in a climate emergency.
The government is a signatory to the 2015 Paris Agreement. This treaty commits all the nations that signed to seek to limit global warming to an increase of 1.5°C. To reach this goal, transferring to a net zero economy is considered essential.
The UK is not the only country seeking a net zero economy. Many countries such as Sweden, France and Denmark also have this target.
The longer the delay in reducing emissions, the greater the impact of climate change.
What is the net zero target?
The UK government published a policy paper, finalised in December 2020, called Energy white paper: Powering our net zero future.
This document sets out the commitments the UK intends to make over the coming years, with a focus on divestment from fossil fuels. The aim is for the UK to produce 'net zero' carbon emissions by 2050.
Some of the key highlights include:
Increased investment in renewable energy sources – particularly offshore wind with a target of 40GW by 2030.
Creating digital infrastructure that will make the National Grid more effective.
£1 billion investment in carbon capture technologies.
Expansion of the Warm Home Discount
All rented non-domestic buildings to hold Energy Performance Certificate (EPC) Band B by 2030.
Several proposals relate to commercial and domestic energy users. The government intends to consult on the following areas over the coming year:
Reform to the current auto-renewal and roll-over tariff arrangements.
Market framework changes to encourage more innovative tariffs for consumers and contribute to net zero.
Further regulation of third-party energy brokers and price comparison websites.
What do the net zero targets mean for energy?
The net zero targets commit us to change how we use energy in our everyday lives. The food we eat, how we power our homes and travel will all need to be considered. The UK has made great advances since 1999 in reducing emissions, mainly attributed to the emergence of low-carbon and renewable energy generation.
Electricity
The UK has already made significant progress in reducing the emissions involved in the production of electricity. A lot of the decrease is down to the divestment away from coal power stations to renewable energy, particularly offshore wind.
Regular readers on Love Energy Savings will be aware that when you compare energy prices with us, you can filter for green energy tariffs.
We anticipate a continued increase in the volume of clean energy tariffs available over the coming years. However, home's electricity demands are expected to increase in the coming years, fuelled by a move away from gas and oil and increasing vehicle electrification.
As competition in the energy market grows, bolstered by the presence of more small independent suppliers, we could also see prices fall. However, the energy market remains volatile, so predicting wholesale prices in the long term is difficult to do accurately.
Ultimately, the onus is now on energy suppliers to move away from more polluting energy sources to renewable energy alternatives.
Gas and Oil
Over 90% of UK homes use gas or oil central heating systems. Heating accounts for most home's carbon emissions, and the government has made suggestions to reduce this reliance on fossil fuels in the future. One proposal is that from 2025 new homes will be constructed with alternative heating systems, such as biomass boilers.
The adjustment away from gas and oil will be slow. Some homeowners have already started to switch to biomass boilers, lured by the prospect of an environmentally-friendly alternative to gas and oil and the potential to reduce energy bills. However, biomass boilers are not suitable for every home.
Other options include solar and air heat pumps. A switch to air heat pumps would mean an increase in demand for electricity, which powers these systems. Alternatively, the government may decide to encourage a change to the existing gas infrastructure.
Switching to lower carbon gas would mean fewer emissions. Over the next few years, we should get a clearer picture of what the government and industry decide.
Either option will require both government and private sector investment. It is therefore likely that the consumer will be asked to contribute to these costs via their domestic and commercial bills.
Renewables
Renewable electricity generation will have to play a core part in reaching the net zero target by 2050.
During 2020, renewable energy made up over half of the UK's energy generation for the first time. We are therefore quite far along in achieving a net zero target in this area of energy generation. However, electricity demand in the UK is expected to almost double from 2017 levels by 2050.
Further growth in the renewable energy sector is now almost guaranteed. The UK government has committed to more investment in the renewable energy sector, particularly offshore wind. This money will be subsidised by the taxpayer, but we don't yet know if this will result in increased energy bills.
It is likely the Green Deal will remain. This government scheme allows eligible households to claim a grant to contribute to energy-saving and renewable energy installation.
Transport
The UK government has already committed to phasing out the sale of new diesel and petrol vehicles by 2030. Followers of the automotive industry will have noted the increase in the rollout of electric vehicle (EV) production.
For homes and businesses, these changes will be significant. Those looking to buy a new vehicle are increasingly incentivised to buy an EV rather than a fossil-fuel-powered vehicle. However, the infrastructure to support an increase in EV ownership will also have to grow at scale.
Love Energy Savings has a guide to support businesses and homes looking at investing in EV charger points. The government currently has a scheme available to offset the cost.