| How It Works
Broadband Eligibility Checker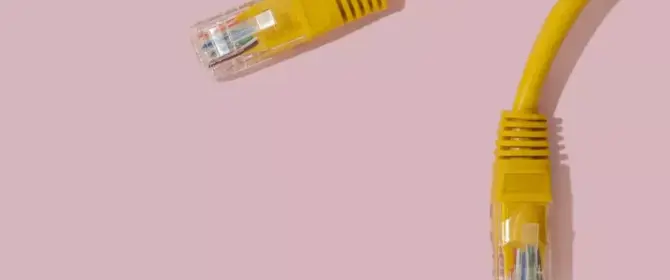 Our broadband availability checker is a quick and easy way to compare the fastest broadband speeds in your area. You will find a variety of broadband options transparent upload and download speeds to help you determine the best connection for your home or business.
Whether you're looking for a better broadband deal or looking for better speeds; we have a broadband service suitable for every need.
Enter your postcode below to see what broadband deals are available in your
What broadband speeds are available in my area?
Despite fibre broadband being available in most areas in the UK, there are several options available. Broadband providers offer several different services as not everyone requires the fastest broadband service.
Here is what is available:
ADSL
An ADSL connection (Asymmetric Digital Subscriber Line) connection is one of the most popular connections in the UK. This is a more traditional connection delivered over the same copper phone wire used by your landline telephone.
Remember the old days of dial-up? ADSL technology now uses different frequencies to allow users to be on the phone at the same time as browsing the internet.
You will hear broadband providers refer to ADSL as standard broadband, and it will average speeds of around 10Mpps. This is great for basic browsing and emails. Our broadband checker will offer you a variety of options to suit your requirements.
Superfast fibre broadband
A superfast broadband speed is a simpler term than using FTTC (Fibre to the cabinet). This is part-fibre broadband. This faster connection uses fibre optic cables that run underground into street cabinets in most areas of the UK. From here, the connection will continue using copper wires into each household (just like with ADSL broadband).
This connection offers speeds anywhere from 30 to 70 Mbps. It is often hard to get reliable speeds from this type of connection, and many businesses may need a different solution.
Full fibre broadband (FTTP broadband)
Full fibre broadband may not be available in your area. However, many providers are increasingly starting to roll out this fibre connection more. You can use our broadband postcode checker to see if this broadband package is available in your area yet.
A full-fibre connection offers much more reliable speeds as it is fibre to the premises. This means that you will have a fibre optic cable running directly from the broadband exchange. With no more unreliable speeds from a copper wire connection, this eliminates slow connections and offers the best broadband for those who demand ultrafast broadband speeds.
Broadband speed can exceed 1000Mbps on this fibre-optic broadband connection.
Full fibre broadband is only available to around 24% of the UK. However, the government are eager to roll this connection out faster and have announced Project Gigabit. This project plans to allocate £5 billion in funding to make it more affordable for providers to lay fibre optic cables in more rural areas.
Business broadband users who demand reliable speeds will often invest in a leased line. This is a dedicated fibre optic cable running directly into the business, and this is only for the exclusive use of that company. This involves business broadband contracts but is perfect for an organisation requiring faster broadband with no reduced speeds during peak usage hours.
Will I be able to get fibre broadband?
In most cases, yes. Around 96% of the UK has access to fibre broadband speeds. However, for the small percentage of home and business broadband users who do not have access, there are plenty of other options to get online.
We offer a range of broadband packages from ADSL, super fast and ultrafast broadband. Use the broadband checker above to compare broadband deals for your home or registered office.
Broadband Eligibility FAQs
Why does the availability of broadband in my area vary?

Broadband availability is different across the UK and is dependant on infrastructure. Use our broadband checker to find out what is available in your area.

Around 96% of UK homes and businesses have access to fibre broadband, and 24% has access to full-fibre. Business broadband users can invest in a direct leased line for greater speeds. The price of a leased line largely depends on the location of your business premises. It can be relatively cheap if your business is in a city centre as leased lines may already be available in your area.

How can I switch Business Broadband?

We understand that companies must be connected 24/7. That's why we have created a simple tool to compare the latest business broadband deals through our exclusive and strong commercial partnerships with our trusted panel of providers.

We even offer leased lines to businesses that require greater broadband availability and speeds.

Can I get a better deal on my business broadband?

Our business broadband availability checker will provide a variety of deals available in your area. Whether you're looking for a cheaper deal or a faster connection, our broadband checker is a quick and simple way to compare deals.