| How It Works
Could a Biomass Boiler Save You Money on Your Energy Bills?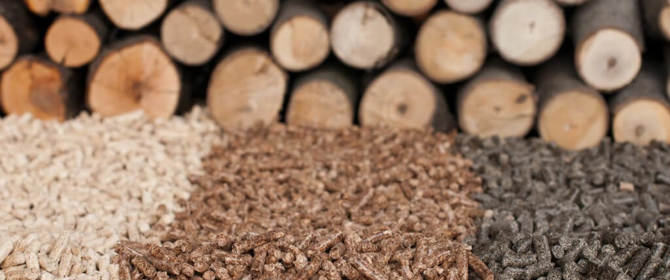 There is a new kind of boiler available which could not only help you save money but make money too.
Biomass boilers are part of the renewable energy drive being encouraged and funded by the UK government and the savings you could make compared to your conventional boiler can be dramatic.
According to the Energy Saving Trust, you can save up to £580 every year simply by switching to a cleaner and greener way of generating energy. Not only that, but thanks to the Renewable Heat Incentive, you may be eligible to receive cash rewards simply for making that switch.
What is a Biomass Boiler?
Biomass boilers don't rely on fossil fuels as their fuel source and therefore free you from the rising costs of gas and electricity. Instead, they are powered by organic material such as wood chips, pellets or logs in order to provide warmth for your home in a green and cost-efficient way. You will still need to pay for your organic fuel, but this is much cheaper than comparable gas prices.
How Do Biomass Boilers Work?
Many homes are suitable for a biomass boiler installation and your system can be easily integrated with your existing water and heating systems.
Due to the smoke that is created when burning fuel, you will need to have a suitable means of ventilation. If you have an outbuilding or utility room, this is often a perfect place to have your boiler installed, as you will also need room beside your boiler for the fuel that it requires.
Your wood fuels can be fed easily into the boiler when required and there are also boilers that offer automatic refuelling for added convenience.
How Can I Earn Money With a Biomass Boiler?
As well as the great cost savings your biomass boiler can bring you, it can also generate an additional income for your home. The Renewable Heat Incentive (RHI) is a Government initiative that rewards you with quarterly payments as a reward for switching to a greener source of heating. Your biomass boiler installation company will be able to tell you more about these incentives and whether you qualify. Even if you installed your biomass boiler before 2014, you may still be eligible for retrospective RHI payments.
What are the Pros and Cons of a Biomass Boiler?
Firstly, the significant advantage of a biomass boiler is that they can help you generate money via a renewable energy source, which is better for the environment. They can help you dramatically reduce your carbon footprint if you are looking at becoming carbon neutral in your home or business.
This is particularly true if you have wood that would otherwise be wasted that you can use as an energy source. Transitioning away from fossil fuels is likely to save you money in the long run as finite resources like oil and gas tend to get more expensive.
The disadvantages to biomass boilers start with their cost, they are more expensive than traditional boilers, although incentives are available and your initial investment can be earned back in the savings you make over time.
Another factor is the size. Alongside requiring a stove, that is not always possible in some properties, the boilers themselves are larger and so require more space. You also need space to store the fuel, which must be kept dry.
If you have to bring fuel from a distance away, that obviously impacts the carbon efficiency. In general, biomass boilers to require more maintenance. They have to be cleaned regularly (although some models do this automatically, and the residue makes great composting material) and require more effort to keep fuel flowing than a conventional boiler.
What are the Considerations Before I Invest in a Biomass Boiler?
Firstly, you need to contact a reputable installer who can ascertain if your property is suitable for a biomass boiler. You need to ensure that there is enough space on your property for a safe installation. Bear in mind that biomass boilers can generate more mess than conventional boilers, so having a dedicated space for it is often easier.
You also need to verify that you are eligible for the Renewable Heat Incentive Scheme.
There are a number of different boiler types to consider and prices vary accordingly. We advise that you pick a boiler manufacturer that has a track record and comes recommended and with at least a two-year warranty.
Many people opt for a wood pellet boiler as they offer high levels of affordability, convenience and efficiency. But there are others such as log boilers to consider. Ideally, you should choose a boiler that has 90% or more efficiency.
Finally, you need to find a reputable, and ideally local, supplier for fuel. Consistent availability, especially during the winter months, will be critical to keep your house warm.
Is it Smart to Switch to Renewable Energy?
Our fossil fuels are running out and energy prices will continue to rise as a result of dwindling supplies. By installing a biomass boiler or other renewable energy heating system, you can free yourself from colossal energy bills and enjoy cleaner and greener heating and outstanding cost savings as a result.
We have an extensive list of both business and domestic energy suppliers to allow you to compare energy quotes and get the best deal.