| How It Works
Your Guide to Smart Energy Management Systems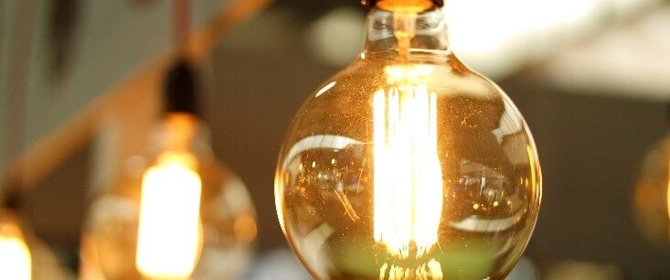 Smart home thermostats and smart meters are changing how we understand our energy usage.
Smart thermostats have revolutionised how we use energy and cut costs. With great abilities to control and monitor our heating from smartphones, has helped many save hundreds of pounds each year. We cannot talk about smart thermostat systems without smart meters.
A smart meter is required before installation of smart thermostats such as Hive, Nest and Tado.
The Government has urged energy suppliers to offer everyone in the country a smart meter by the year 2024. However, not everyone has agreed. As the deadline fast approaches, we'll also consider why smart meters are great for you.
As you cannot proceed to install a smart thermostat without a smart meter, we'll start there. You may wish to skip ahead if you already have a smart meter.
What are smart meters?
A smart meter is a new kind of meter for your gas or electricity. You might be familiar with taking traditional meter readings. Usually, you need to go somewhere dirty, or peer into a hatch. A smart meter takes your readings automatically. Then, it sends those readings to both you and your energy supplier.
This means that the supplier gets more frequent and more accurate readings. It also means that you get a clearer picture of how and when you use electricity. Smart meters are accurate enough that you should be able to tell when you used the kettle from your meter readings.
What are the benefits?
Fundamentally, smart meters are designed to save you money. Traditional meter readings are less accurate than smart meters. They happen less often, and don't make your energy use clear. Smart meters make the process clearer.
A smart meter shows you your energy usage in the amount you are paying, as well as your kWh (Kilowatt per hour). This makes it easier to tell how much you pay at different times of the day and year. As a result, you can more easily reduce your usage.
A smart meter is often more accurate than a traditional meter. This is not just because of more advanced technology, but because you might previously have been charged based on estimated meter readings.
Are there disadvantages?
Some smart meters tie you into a specific supplier. This means it can be harder to switch energy supplier. However, this depends on the type of smart home system you are using. Future models of smart home systems are also likely to be widely compatible.
Smart meters use the same type of technology as your mobile phone. This means that they do need to have signal to work well. If you live in a remote area, or your house has issues with signal, you may find your smart meter doesn't work fully.
Comparing the best smart thermostats
Smart Thermostats are not usually something you can get from your energy supplier. Unlike a smart meter, you will likely need to choose and pay for a smart thermostat yourself.
If you have other smart home devices such as Google Home, Alexa or Siri, you will want to choose a thermostat that is compatible.
Here's our top picks for the best smart thermostats 2021:
The three main players in the smart energy solutions game are Hive, Nest and Tado°. They each have some key differences that might play into the final decision you make. To help you decide which is the best smart heating device for your home, use our comparison table below to discover key stats of each device.
Hive Active Heating
Compatibility
Google Home, Amazon Alexa & Siri (Shortcuts)
Works with most boilers.
Price
£179
What you need to know
Self-installation
Great energy reporting & scheduling
Control from anywhere
1-year warranty
Google Nest
Compatibility
Google Home & Amazon Alexa
Works with most 24v boiler systems and even some older systems.
Price
£219
What you need to know
Must be installed professionally
Great energy reporting & scheduling
Control from anywhere
2-year warranty
Multiple designs available
Tado
Compatibility
Google Home & Amazon Alexa
Works with 'all common heating systems'
Price
£179
What you need to know
Self-installation
Open window detection
Great energy reporting & scheduling
Control from anywhere
Monthly subscription required
2-year warranty
Hive is one of the original and most well-known smart thermostats on the market. It has a variety of different features and is very user-friendly, helping it dominate the energy device market. It claims that it can save you £130 a year on heating.
Advantages
Hive home automation has a range of features that can help you with more than just controlling your central heating. The device also boasts frost protection (identifying when the temperature drops below a certain level and warming the premises up so pipes don't freeze) and has a holiday mode function.
One of the best features for tech-lovers is that when Hive is paired with the Amazon Echo, you can control your heating via voice control - welcome to the home of the future!
Disadvantages
Hive doesn't include a motion or light sensor - which Tado° and Nest both boast as standard. It also requires installation from an official British Gas engineer (but you don't actually have to be a British Gas customer to use Hive)
Nest hit the market back in 2014 when Google purchased Nest Labs – a company that specialises in home automation devices. Since then, the 'Nest vs Hive' debate has raged on, but Google's entry into the market has a couple of tricks up its sleeve that give it an edge
Advantages
Out of the three smart energy devices we've compared, Nest is the most advanced in terms of sensory abilities. Not only does it monitor the room's current temperature and adjust it accordingly, it also considers lighting, humidity and motion – intelligently recognising when you're in the room or not. It has the capability to alert you when there's an opportunity to save energy and can even control your hot water.
It also has a built-in holiday mode that allows you to schedule your heating so you know you'll be coming back to a warm home (or office).
The biggest advantage of Nest over Hive or Tado° is that its smart system learns your schedule so you don't have to programme it every day - instead, it intuitively adapts to you.
Disadvantages
Much like the Hive thermostat, the Nest recommends professional installation, which you can either bundle in the price or arrange separately. These auxiliary costs make it the most expensive smart thermostat on the market although generally speaking, you'll recoup the associated costs within the first two years.
Unlike the other two devices in this list, Nest requires a plug socket. This might not be a problem if you've been involved in your house build from the ground up but older properties might want to consider this before investing.
Finally, while the Nest thermostat will heat the room it is in perfectly, you will need multiple thermostats for other rooms. So you'll have to buy more than one unit if you want to heat your entire property remotely. That said, you can control up to 20 thermostats at one time.
Tado° may be less well-known than Hive or Nest, but it's equipped with a number of features that help it stand out from the crowd.
Advantages
Tado° claims that it will cut your energy bills by 31%, paying for itself in only 12 months. And out of the three smart energy management systems we've looked at, Tado° is the only one which provides a guide for self-setup - a sign of it's simplicity. Alternatively, you can pay £90 for a professional installation.
One reason why we're warming to Tado° is the introduction of the Smart Radiator Thermostats. Fit one of these to each radiator in your house and you'll have room-by-room control of your home's entire eco-system. You can heat up or turn-down individual rooms depending on where people are in the house using the app.
Other great features include open-window detection, geolocation automation (meaning your thermostat can be configured to turn on/off automatically when your phone is within a set distance of the device), and humidity warnings, which helps reduce chances of damp.
Tado° can also link to your IFTTT, Amazon Echo or Apple HomeKit.
Disadvantages
There have been rumours of minor software malfunctions, but regular firmware updates and bug fixes should put your mind at ease.
Can Smart Energy Management Systems Help Businesses?
If your business uses small amounts of energy, then a smart system such as those above may help you keep on top of your business energy consumption.
However, depending on the size of your business, you may need a more dedicated management system to track your business electricity and business gas usage, or if you use large amounts of energy, you will be required to use a half-hourly meter.
Is it Time to Switch to Smarter Energy?
No matter how careful you are with your energy usage, you might still be paying more than you should. A smart home energy system can help you understand your energy use through the days and year. However, even if you then reduce your consumption, your bills might not fall significantly.
In situations like this, the best solution is often to switch home energy supplier. Switching supplier can save you significant amounts of money throughout the year. Before you connect your house up with a smart home energy system, make sure that you will still be able to switch suppliers easily afterwards.
Love Energy Savings specialise in helping homes and businesses find better deals on their energy bills.
With our simple to understand comparison tools, you can see how much you could save with ease. Find out how much your bills could be by competing our quick online comparison tool.