| Money Saving
Best Energy Tariffs for Electric Cars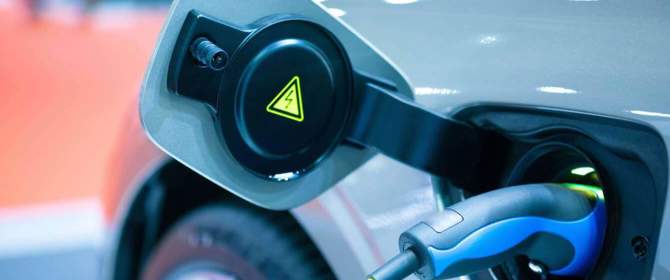 The development of electric vehicles has been exponential over the last few years. With rising fuel costs, it is no wonder that so many people are now purchasing an electric car.
The government's recent announcement that they will ban petrol, diesel, and hybrid cars from 2035 has plated a significant part in this and it has created unprecedented demand.
One thing that is slowly catching up are dedicated energy tariffs for electric cars. We've created this guide to help new electric vehicle owners navigate the energy costs associated with an electric car.
What are EV Energy Tariffs?
As the name suggests, EV tariffs cater for households who own an electric car. What many people are not aware is that these tariffs have been around for many years. EV tariffs is typically just used as a marketing term used by energy suppliers to advertise the tariffs.
There are two types of EV tariffs:
Two-rate tariff (sometimes known as an Economy 7 tariff) - offers lower rates of electricity at night. This makes electric car charging much cheaper overnight. However, rates during the day tend to be more expensive than many other tariffs.


Single rate tariff - offers the same electricity rate throughout the day but energy suppliers will offer a discount for electric vehicle owners. Your energy supplier may add this discount as credit onto your electricity bills.
Differences Between EV Energy Tariffs and Fixed-Rate Tariffs
Most UK households will be on a fixed-rate tariff that charges them a fix unit rate for their gas and electricity. Whereas, an EV tariff may charge multiple rates as this often reduces electricity bills for electric car owners.
Most UK energy suppliers now offer dedicated tariffs for EV drivers. There are around 300,000 private EV charges in UK homes, as opposed to 42,000 public charging points, which means that access to off-peak electricity at home is a must.
EV energy tariffs are tailored to people who charge their vehicles overnight. They will often offer consumers off-peak hours and reduced prices. It is important to remember that peak time rates will often be higher to make up the difference.
As of the 5th of October 2021, most suppliers have retracted their EV tariffs and fixed tariffs. This change comes as part of the recent energy crisis, which has seen Ofgem increase the price cap by £139. EDF and Octopus are amongst the few suppliers who are still offering new customers EV tariffs.
Some energy suppliers are still offering these electricity tariffs, but with a rising demand for electric vehicles many experts expect them to come back once the UK energy crises has settled.
Are Standard Variable Tariffs the Best Choice During the Energy Crisis?
The recent energy crisis has pumped prices and left consumers feeling confused. Before the crisis, the consensus was that consumers must avoid standard variable tariffs (SVTs) at all costs.
This can change daily. As each energy supplier navigates their way through the crises, they will begin to offer more tariffs at competitive energy costs. It is better to compare the best energy tariffs on the market to see if you can make any savings on your electricity bill.
Standard variable tariffs are appealing to consumers who want flexibility because they do not have exit fees. Consumers can switch tariffs at any time. Unit prices on SVTs are never fixed, and suppliers regularly change the unit price in accordance with wholesale energy prices. In light of the current energy crisis, SVTs might not seem like the best option. However, they do offer consumers price cap protection.
Best EV Energy Tariffs
EDF Energy is at the forefront of EV electricity. This company is committed to providing consumers with 100% zero-carbon renewable electricity from wind and solar power. Like all other suppliers, they also offer their customers competitive energy costs with cheaper off-peak unit prices. You may also be able to request a smart meter.
You can find EDF Energy's EV energy tariffs listed under GoElectric. There are three options: GoElectric, GoElectric 35, and GoElectric 98. We love the GoElectric 35 tariff. It has the cheapest off-peak rate of all three. Here are some of the reasons why EV owners all over the UK choose GoElectric 35.
Standing charge: 35.26p per day
Peak rate: 34.34p per kWh
Off-peak rate: 4.50p per kWh
Off-peak hours: 12am - 5 am
100 renewable
Pence per mile: 0.94p*
Single charge: £2.38
Price per year: £49
*Please note that per mile, single charge, and price per year figures are based on an EV with a battery size of 53kWhs that uses 100 miles per week.
An article about the best EV energy tariffs on the market would be incomplete without mentioning Octopus. Octopus Energy's EV tariffs are recognised as some of the most cost-effective options for electric vehicles. You may also request a smart meter.
We recommend the Octopus Go tariff for people who want to make the switch to an electric vehicle. This tariff is unique because it offers consumers free smart meter installation. Here are some of the other important factors to consider.
Standing charge: 18.25p per day
Peak rate: 24.14p per kWh
Off-peak rate: 5p per kWh
Off-peak hours: 12:30am - 4:30am
100% renewable energy
Pence per mile: 104p
Single charge: £2.65
Price per year: £54
Although consumers will pay more on average per mile with Octopus Go rather than GoElectric 35, there are lots of benefits to choosing this supplier. Octopus Go consumers can keep their fuel costs around 100p per mile and fill up for a tenth of the price of a traditional car.
Good Energy EV Tariff - Green Driver
Good Energy first entered the market in 1999. At the time, it was one of the UK's first 100% renewable electricity suppliers. Now, the company is proud to be part of the solution to climate change. They offer one of the best EV energy tariffs for eco-conscious individuals who own electric cars.
Consumers can take advantage of ultra-low off-peak rates on Green Driver. They can also benefit from a smart time-of-use tariff that provides a choice between two convenient off-peak charging periods. Here are some important facts about Green Driver 5.
Standing charge: 27.09p per day
Peak rate: 24.10p per kWh
Off-peak rate: 5.00p per kWh
Off-peak hours: variable
100% renewable energy
Pence per mile: 1.04p
Single charge: £2.65
Price per year: £54
Green Driver 5 offers consumers free smart meter installation, whereas Green Driver 7 does not.
Octopus Agile is Octopus Energy's latest offering for people who have EVs. Before the energy crisis, it was one of the best EV energy tariffs on the market. On this plan, your unit prices fluctuate throughout the day. However, with cheaper rates during the night, it is a great option for charging electric cars.
Consumers have access to half-hour updates with a smart meter that reflect wholesale energy prices. If the price of wholesale electricity drops, your bill drops too.
Plunge pricing is one of the main selling points of Octopus Agile. To understand this new tariff, consumers need to understand energy demand. When the UK generates more electricity than it needs, wholesale prices drop. When the price drops below zero, suppliers are paid to take the energy.
With Octopus's Agile Plunge Pricing model, consumers can use price drops to their advantage. When electricity prices are in the negatives, Octopus will pay you for the energy that you use. You can even program your smart device to tell you when prices drop.
Octopus Agile might not be the best EV energy tariff right now, but it can offer consumers serious savings when energy prices settle.
Popular Electric Cars in the UK
Electric cars are becoming a massive part of the ever-growing automotive industry. There are hundreds of electric vehicles to choose from, all of which come with different owners in mind. The search for the best EV energy tariff starts with a high-performance car.
Volkswagen ID.3 - From £32,300 - The ID.3 is the third instalment in Volkswagen's ambitious electric vehicle range. Car Magazine has labelled it 'one of the slickest mid-sized, mid-budget EVs out there' which is perfect for family life.


Tesla Model 3 - From £42,500 - Three seems to be the magic number. UK based electric vehicle enthusiasts have been waiting for this car for a long time because it is far more affordable than the models that came before it. It has a 254-mile range and can reach 60mphs in just 5.3 seconds.


Skoda Enyaq - £32,785 - This electric vehicle is sleek and suitable for large families. It is one of the bigger electric vehicles on the market. Linear acceleration and hushed progression are a given with this luxurious car.
Compare Electric Vehicle Energy Tariffs
People who do not regularly compare their energy tariffs are in danger of being stuck with high unit prices. Whether you have your heart set on the Octopus Energy EV tariff or one of EDF Energy's tariffs, you need to compare suppliers. Comparing suppliers is one of the easiest, fastest ways to save money on your energy bill.
With the often-confusing energy landscape, it pays to listen to the experts. You can put your details into our energy comparison generator and find the best EV energy tariff quickly and easily. With just a few clicks you can find an energy tariff for electric cars that suits your needs and saves you money.