| Money Saving
Gas and Electricity Prices in London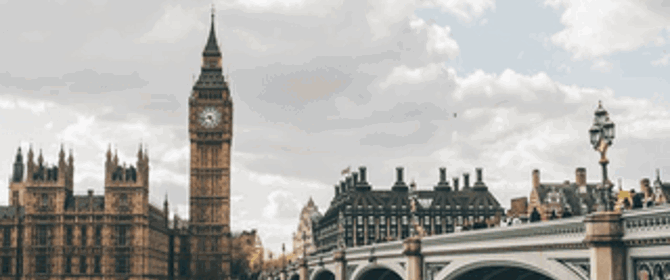 When you compare energy suppliers, the price you are quoted will vary depending on which region of the UK you're based in.
Here at Love Energy Savings, if you compare energy prices with us, we will ask you for your postcode to determine which suppliers operate in your area.
A simple way to reduce your household spending is by finding a cheaper electricity and gas tariff using our online comparison engine.
How do energy prices in London compare to the rest of the UK?
The cost of electricity and gas you pay depends on several factors including:
How many customers an energy provider has in the region
How much energy is bought by suppliers in the region
The fee your supplier pays to the area's local distribution network
Domestic energy prices in London
In London area, average domestic electricity prices are slightly below the national average, while domestic gas prices are slightly above, as shown in the table below:
| National Average Electricity Bill | London Average Electricity Bill | National Average Gas Bill | London Average Gas Bill |
| --- | --- | --- | --- |
| £679 | £672 | £610 | £636 |
Business energy prices in London
To enable you to compare energy prices for your business, if you live in London, we looked at British Gas' deemed unit rates for half hourly meter business customers.
The unit rate and standing charge for business electricity in London is below the national average as you can see in the table.
| National Average Unit Costs | London Average Unit Costs | National Average Standing Charge | London Average Standing Charge |
| --- | --- | --- | --- |
| 21.59p/kWh | 20.70p/kWh | 41.55p per day | 39.77p per day |
It is important to note that this does not reflect the cheapest deal you can find in London. To find out how much you could be saving on your domestic or business energy bills, compare energy prices today.
Who is the incumbent supplier for London?
An incumbent energy supplier is the default energy supplier for that area, and this varies depending on where you live.
Households in London have EDF as the incumbent electricity supplier and British Gas as the incumbent gas supplier.
This doesn't mean that EDF and British Gas are your suppliers if you live in London, but if you have never changed energy supplier, and neither has the previous tenant, they will be – and you will be vastly overpaying for the energy you use on a standard energy tariff.
Compare energy prices in London
Energy prices fluctuate constantly and new electricity and gas tariffs become available all the time. If you have been on the same energy contract for over a year, you will almost certainly be able to find a cheaper deal.
What we offer at Love Energy Savings is a way forward, our online energy search engine allows you to instantly compare dozens of energy suppliers in London.
Whether you are looking to switch your business energy or switch your home energy supplier, why not find out how much you could save today.
Why switch with Love Energy Savings?
There has never been a better time to switch with Love Energy Savings.
We have an Excellent rating on Trustpilot and have already assisted over 250,000 customers to switch their energy supplier.
Love Energy Savings offer free energy switching service. We help you find the best deal for your business and home and take care of the whole switching process, saving you time and money.
To find out how much you can save, simply enter your postcode to complete our online energy comparison calculator.