| Money Saving
Gas and Electricity Prices in the South East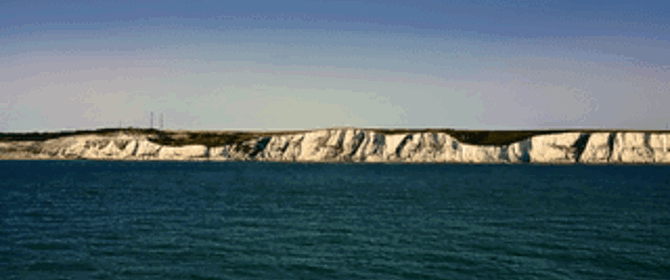 Many households and businesses in the UK are looking for ways to save money. We often think of our energy bills as a standard expense and many people don't make an effort to shop around. That's why Love Energy Savings has made it free and easy to compare energy prices and start saving money.
We ask you to fill out our simple form, including asking for your postcode. This is so we can show you the gas and electricity prices available in the South East as there are different contracts available in each part of the UK.
Don't hang around and use our energy comparison tool to find out how much you could be saving.
How do energy prices in the South East differ from the rest of the UK?
The UK is split into 14 different energy regions. This means that there is regional variation in the amount UK residents pay on their gas and electricity, depending on where they live.
The amount you pay depends on a number of factors including; how many customers each energy provider supplies, how much energy is purchased by energy providers and the amount of money your supplier pays to the area's local distribution network
Domestic energy prices in the South East
Unsurprisingly, prices for electricity and gas in the South East are above the national average as shown in the table below:
| National Average Electricity Bill | South East Average Electricity Bill | National Average Gas Bill | South East Average Gas Bill |
| --- | --- | --- | --- |
| £679 | £694 | £610 | £622 |
Business energy prices in the South East
There is also regional variation with business electricity prices, we have used British Gas' deemed unit rates for half hourly meter business customers.
Again, both the unit cost and standing charge costs for the South East are above UK average prices.
| National Average Unit Costs | South East Average Unit Costs | National Average Standing Charge | South East Average Standing Charge |
| --- | --- | --- | --- |
| 21.59p/kWh | 22.50p/kWh | 41.55p per day | 42.56p per day |
But don't despair, people living in the South East can still secure a great deal on their energy bills. By using our page to compare energy prices you can find the cheapest tariff well below the South East average.
Who are the incumbent energy suppliers in the South East?
Each region of the UK has an incumbent energy suppliers who are the default suppliers for homes and businesses in that area.
South East's incumbent electricity supplier is Npower. The incumbent gas supplier is British Gas.
Why is this important? You may be on the incumbent supplier's standard energy tariff if you have not switched energy supplier. That matters because standard contracts have some of the most expensive rates which means you overpay for your gas and electricity – day in and day out.
Compare energy prices in the South East
If you are one of the millions of households who hasn't recently switched energy supplier or contract, you can make significant savings by changing your gas and electricity supplier.
With Love Energy Savings, you can quickly compare energy prices in the South East to find out how much you could save by switching energy suppliers for your home or business.
Our easy to use comparison engine searches dozens of energy suppliers and hundreds of available tariffs instantly.
Why choose Love Energy Savings?
At Love Energy Savings, we are proud to have been rated as Excellent on Trustpilot by over 11,000 satisfied customers.
What we offer is very simple – a free, no-obligation service to share with you available energy tariffs in your area. It would take hours to contact each energy supplier in the South East individually, but all you need to do is fill in our online form.
Our experienced energy advisors are on hand to help you and answer and questions you may have. We will manage the switching process on your behalf, including getting you set up with your new supplier and even letting you know if a cheaper deal becomes available after your switch.
It couldn't be simpler. If you live in the South East check out our energy comparison calculator and start planning what to do with those savings.