| Money Saving
Gas and Electricity Prices in Yorkshire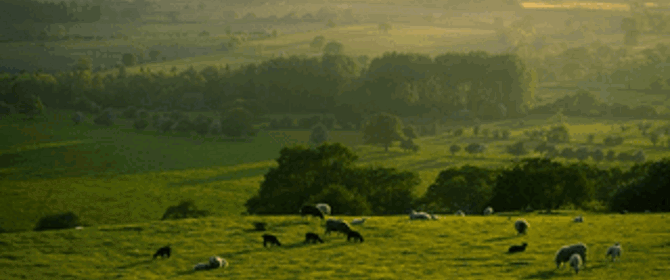 For people who live in Yorkshire, energy prices will be different in comparison to other regions such as the South West or the West Midlands. This is because of the 'energy postcode lottery' whereby every region has different prices for gas and electricity.
To ensure that you get the best rates for your energy supply, it is always recommended that you compare energy prices to find out what deals are available on the market.
If you'd like to find the cheapest rates for gas and electricity in Yorkshire, try our free online comparison tool today.
How do energy prices in Yorkshire compare to the rest of the UK?
Within the 14 regions of the UK, the cost of energy varies and is impacted by the following factors:
The number of customers an energy provider has in the region
The amount of energy bought by suppliers in the region
The amount paid by your supplier to the area's local distribution network
Domestic energy prices in Yorkshire
If you reside in Yorkshire, your energy prices are lower than the national average costs for both electricity and gas. In fact, according to our data, Yorkshire has the lowest electricity prices out of all the regions. It is tied with the East Midlands for the second lowest gas prices.
| National Average Electricity Bill | Yorkshire Average Electricity Bill | National Average Gas Bill | Yorkshire Average Gas Bill |
| --- | --- | --- | --- |
| £679 | £670 | £610 | £594 |
You may be able to find even cheaper energy prices when you compare energy deals online.
Business energy prices in Yorkshire
In order for us to compare business electricity on a regional scale, we've used British Gas' deemed unit rates for half hourly meter customers.
The table below shows that both the average unit costs and standing charge are higher than the national average costs.
| National Average Unit Costs | Yorkshire Average Unit Costs | National Average Standing Charge | Yorkshire Average Standing Charge |
| --- | --- | --- | --- |
| 21.59p/kWh | 22.23p/kWh | 41.55p per day | 43.28p per day |
You should keep in mind that these prices will not necessarily be the cheapest rates on offer. Compare business energy prices in Yorkshire today using our quick and easy comparison engine.
Who is the incumbent supplier for Yorkshire?
Each of the different regions in the UK have an incumbent supplier. This is the default energy supplier within the area, so any new home or business will automatically get their gas and electricity supply from this provider unless a supplier switch is completed.
Within Yorkshire, the incumbent supplier for electricity is Npower, whilst the incumbent supplier for gas is British Gas.
If you haven't switched energy suppliers for some time, you are likely to be on a standard tariff from the region's incumbent supplier. This type of tariff can be very expensive and often leads to homeowners and businesses overpaying for their gas and electricity. You could undoubtedly find cheaper rates by comparing energy prices and selecting a new tariff.
Compare energy prices in Yorkshire
If you've been with your current energy supplier for quite a while, comparing energy prices and selecting a new deal could allow you to make huge savings on your utility bills.
At Love Energy Savings, we're experts in energy comparison and we could provide you with a range of choices suitable for your home and needs; including deals from the leading Big Six suppliers and from smaller, independent energy providers who often offer cheaper rates.
Using our free online comparison tool, you could find the best energy deals available in the Yorkshire area and be on your way to reduced energy bills and large savings.
Why switch with Love Energy Savings?
Whether you live in Leeds, York or Sheffield, we'll make it simple and stress-free for you to find a suitable energy deal for your home or business. You don't need to worry about conducting hours of research to find the best deal because we'll do all the hard work for you.
All you'll be required to do is provide us with your address, postcode, contact information and a few details about your current supplier.
From there, we'll crack on with finding you the best deals available and provide you with a range of options to choose from. Once you've made your choice, we'll also handle the switching process for you from start to finish, and a member of our team will be on hand to support you and answer any questions you may have.
Overall, we've already helped our customers save over £90m on their energy bills and we have an Excellent rating on Trustpilot, so you can rest assured that you're in safe hands.
Why not try our free energy comparison tool today to find out how much you could save?