| Money Saving
How to avoid being overcharged for your mobile phone contract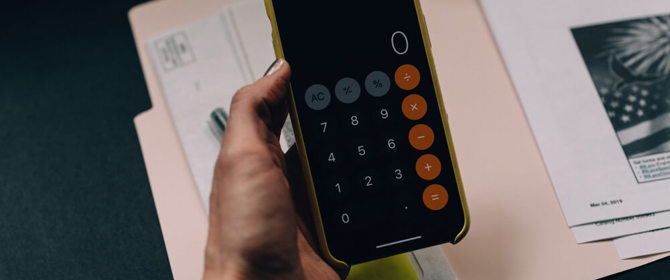 It can be frustrating when you find out you have a large mobile phone bill on top of your normal pay monthly charges. It can be difficult to understand these charges and how you have used more than your allocated minutes, texts or data. 
Ensuring you select the right mobile phone contract is crucial in keeping your monthly outgoings inline. This is also the case for business mobile phones. Ensuring you have selected the correct mobile phone solution for your team, with pooled minutes, texts and data. 
For everyday users, networks are well-known for continuing to charge customers expensive contract rates even after the agreement has ended. 
Saving on your personal mobile phone contract 
Since Ofcom's introduced the Fairness Framework, networks have become a little more responsible. However, it is still good practice to make note of your contract end date to ensure you're not overpaying for your mobile phone. If you're still happy with your current handset, you may want to consider a sim-only deal. 
Top tips to avoid overspending: 
Select a mobile phone deal that has the right amount of minutes, texts and data
Contact your network provider to place a cap on your usage 
Ask to be notified by your network provider when you're approaching your limit 
Get a sim-only deal if you're out of contract 
Make sure you know when your contract is ending and switch to a better deal 
Make sure the upfront cost isn't too high
How to choose your mobile network provider? 
The first thing you will want to check is which provider has the best UK coverage. EE currently offers the UK's best and fastest 4G coverage. However, all the major networks cover the majority of the UK. 
Here's a breakdown of the UK's major mobile networks coverage: 
EE

EE has 99% coverage across the UK. 

They are great for: 

No extra roaming charges in 48 hours 
6 months free Apple Music 
24 months free BT Sports app 
Option to cap data usage. 

Three (3)

Three (3) has 91% coverage across the UK 

They are great for:  

Go Binge Scheme (stream Netflix without using data allowance) 
Roaming in 71 locations with no extra charges 

O2

O2 has 99% coverage across the UK. 

They are great for:  

Priority ticket booking at O2 venues 
Free WiFi in 16,000 UK locations
Roaming in 49 EU locations 

Vodafone

Vodafone has 97% coverage across the UK. 

They are great for: 

6 months free Spotify or Sky Sports 
Vodafone Pass (stream video and music without using data allowance) 
Roaming in 110 locations 
Vodafone Unlimited Data for monthly contract users
The next step is to consider how you use your mobile phone. It is pointless paying extra for features you will never use. Make sure the mobile phone deal works for you.
If you use your mobile phone away from home a lot to stream music, navigation and scroll through social media, you will want a package with large amounts of data. Often you will get added extras with your phone deal. However, they usually will start charging you extra after an initial trail period.
As you can see above, each network offers various add-ons. You can compare mobile phone deals here. 
What to do when you overspend on your mobile phone contract?
If you've had warnings from your network provider that you're approaching your usage limits, there's not much you can do. You can ask your provider to cap your usage for future use so it doesn't happen again. 
However, if they have provided you with no warning, you should get in touch with your provider and complain. 
Like all subscription businesses, providers want to keep you as a customer. If you say you're so unhappy you're looking to switch to a different provider; they are likely to offer you a better deal.
Make sure you know what you want before you make the call. For example, if you have done some research and found the best deal is with another supplier, don't accept a worse agreement with your existing provider.
You have more bargaining power if you're approaching the end of your contract. 
What are the cheapest mobile phone contracts? 
If you already have a smartphone, SIM-only deals generally have the lowest prices. They are always cheaper than a deal that includes a handset. They can also be quite flexible. You can get one or two-year deals, but also 30-day rolling contracts. 
If you need a new smartphone, it is cheaper to buy one outright if you can afford it. You pay extra to pay off a handset over the lifetime of a contract. Sometimes several hundred pounds more than the value of the phone. For example, the iPhone XS Max retails at £1,099. But, you will pay £2000+ in instalments to buy it within a contract.
If your existing contract is coming to an end, call your provider and find out what other deals they have. Some providers offer special prices for existing customers.
If you prefer to buy a handset with a contract, shop around for the cheapest deals. O2 offers good value deals with its Refresh packages. The airtime and handset payments are split. Once you have paid off the phone, you continue to pay for usage separately.