Crown Gas & Power Reviews, News & Updates
Based in the North West of England, Crown Gas & Power has a rich history, dating back to as early as 1928 when the founder first began selling firelighters and lamp oil form the back of a horse and cart.
Crown Gas & Power as we know it today was created in 2011, shortly after the deregulation of the gas and power markets, and still upholds the values of a family-run business.
Providing first-class service is the key to their operations, as they pride themselves on their exceptional customer service and the mutually beneficial relationships they build with their customers.
Ownership

Crown Gas & Power is a subsidiary of Crown Oil Ltd, a company that deals in both commercial gas as well as construction.

Crown Oil is a national fuel and lubricants supplier, servicing everyone from schools and hospitals to factories and logistics companies. With first-class local knowledge, competitive fuel prices and efficient oil deliveries, they've remained the top fuel supplier for businesses and homes across the UK for 70 years.

Location

The headquarters of Crown Gas & Power is located in Heywood in Bury, England. Their address is:

2nd Floor, Crown Point
Heap Brow
Bury
BL9 7JR

If you choose to switch through Love Energy Savings, we'll speak directly with the Crown Gas & Power team on your behalf, saving you the hassle of back and forth communications. This ensures you'll get the energy tariff you want with as little hassle as possible.

Crown Gas & Power prices and tariffs

Deemed contract rates

| Items | Micro Business | Non-Micro Business |
| --- | --- | --- |
| Unit Rate (p/kWh) | Variable | £1174 |
| Daily Standing Charge (£/day) | Fixed until 31 Dec 2020 | £906 |
| Administration Charge (Daily) | Fixed until 30 Apr 2021 | £1171 |

Tariffs

Crown Gas & Power offer gas tariffs to businesses of all sizes and descriptions. As well as a tailored tariff to suit your company's needs, they also provide service connections for gas, water and electricity.

Gas for small to medium-sized businesses

Here's what you can expect from Crown Gas & Power's SME gas services:

Competitive gas prices suited to support small to medium-sized businesses
Online account management – monitor your energy consumption and billing details
Advanced metering for all businesses
Contracts up to 500,000 kWh for higher quantity energy supply
Multi-utility connections, new meters, service alterations, upgrades/downgrades & supply disconnections

Gas for larger businesses

Here's what you can expect from Crown Gas & Power's multi-utility connections services for larger businesses:

Multi-meter/multi-site installations
New energy connections for gas, electric and water
Service alterations: meter disconnections and increase/decreases in supply
Advanced meter upgrades

Gas more multi-site businesses

Here's what you can expect from Crown Gas & Power's multi-site property management:

Multi-site portal: The online portal will make it easier to manage individual sites, monitor payments and easily access documents
Flexible payment options: Clients can be set up with a payment option that suits them such as Direct Debit or BACs
Convenient billing: Group billing can be requested, as well as e-billing options
Common contract end dates: When quoting for multiple sites, they will help you to obtain common end dates to suit a large portfolio
Commitment to advanced metering requirements: To improve accuracy, they will offer AMR installations, to ensure all sites are billed to a more accurate meter reading
Change of tenancies: Allows them to take care of your tenancy changes, ensuring a smooth continuation of your gas supply
Multi-utility connections: The company will provide utility connections for gas, electricity & water installations

Supply Source

As they only provide gas, Crown Gas & Power don't need to disclose their fuel mix.

Financial Performance

The directors of the company have elected not to include a copy of the profit and loss account within the financial statements.

Cancellation Policy

Customers who wish to cancel their tariff with Crown Gas & Power will need to wait until their contract has expired to do so. You will have a minimum period of 60 days prior to the contract end date to contact the supplier if you wish to switch.

Green Performance

Crown Gas & Power offer their customers a green option when choosing their business gas. Produced from natural sources such as grass, landfill waste and agricultural waste, Biomethane is a substitute for natural gas, offering the properties of natural gas without the carbon footprint.

Customers simply need to contact Crown Gas & Power and choose how much of their gas supply they wish to be generated from Bimoethane — 15%, 50% of 100% green gas.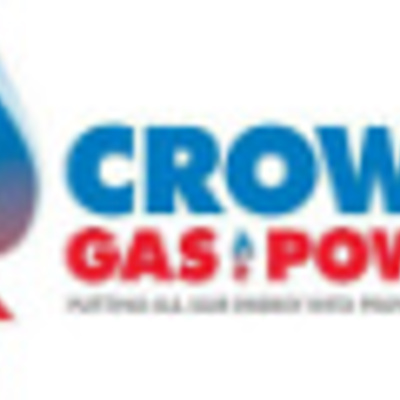 See how much you could save on your business energy in 60 seconds!
Understanding your Crown Gas & Power Bill
Your online or paper bill from Crown Gas & Power will tell you:
Your unique customer account number
Your name and billing address
The billing period of the invoice
Service account number and invoice number
Supply address
Breakdown of charges being applied for the period and how they've been calculated
The number of invoices that are being totalled on your account balance
Total including any outstanding balance from previous bills
You can click here to see a breakdown of your gas bill with information on key terms and figures.
How to switch to Crown Gas & Power
Love Energy Savings can handle switching your contract with Crown Gas & Power whether that's from another supplier or from an old Avro tariff. We'll get everything sorted for you by liaising with the Crown Gas & Power team on your behalf.
Enter your details here to generate a quote for your home and then simply choose the tariff that's right for you.
See how much you could save on your business energy in 60 seconds!