Ebico Living Reviews, News & Updates
Ebico is a social enterprise set up to tackle fuel poverty. The company offers affordable and fair energy plans to UK households through thier supplier brand, Ebico Living. All surplus profits made in the business are donated to the Ebico Trust, a registered charity to help create funding for sustainable energy for those on low incomes. All Ebico Energy tariffs are powered by Octopus Energy
Octopus Energy is Ebico's chosen supply partner. This means that Ebico Living customers will have an emergency supply contract with Octopus Energy. Octopus Energy manage meter readings, bills and collect payments on Ebico's behalf.
Ebico does not supply business energy.
With over 2,000 reviews on Trustpilot, they have an average rating of 3.5 out of a possible 5 stars.
Ebico Prices & Tariffs

Ebico Living have just 3 simple energy tariffs all powered by Octopus Energy. These tariffs have no exit fees to help households manage their energy better.

Ebico Prime 12 Saver

Fixed-term energy plan
12 months fixed
No exit fees

Monthly estimate: £91.80*

Ebico Standard

Variable energy plan
Price can change at any time with 30 days' notice
No exit fees
No tie-ins

Monthly estimate: £88.90*

Ebico Prepay

Pay as you go energy plan
Variable price
Prices can change at any time with 30 days' notice
No exit fees
No tie-ins

*Average price calculations are based on a family of 4 living in a 3 bedroom house.

Please note that if you compare with Love Energy Savings, cheaper prices may be available as we have negotiated exclusive deals with a wide range of suppliers. You can compare prices here.   

Ownership

Ebico Energy is a not-for-profit company, operating by using Octopus Energy. Ebico used to partner with Robin Hood Energy. This ended following Robin Hood's sale to British Gas.

Location

Ebico Living
c/o Octopus Energy Limited
One Colton Square
Leicester
LE1 1QH

Green Performance

Coal 0%
Natural Gas 0%
Nuclear 0%
Renewable 100%
Other 0%

Renewable sources include: wind, solar, biomass, wave/tidal, hydroelectric and geothermal.

Awards

Ebico has won some awards for the good work they have done in the industry.

Ethical Consumer's "Best Buy"
Certified " Business for Good" – Certified Social Enterprise

Cancellation Policy

You have a 14-day 'cooling-off' period from the day after your contract was made, to cancel your contract with us.

If you do need to cancel, you'll need to notify Ebico requesting termination of your contract in writing. When you choose to switch with Love Energy Savings, one of our advisors can do this on your behalf.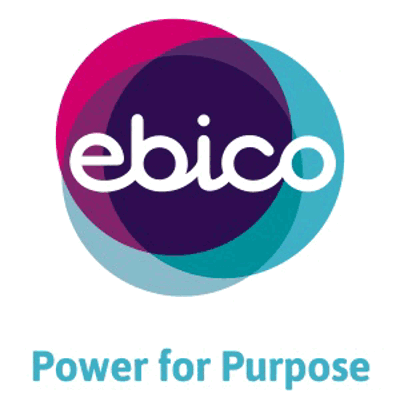 See how much you could save on your business energy in 60 seconds!
Understanding your Ebico Bill
Your online or paper bill will tell you:
The billing period (typically monthly)
What you owe and when it needs to be paid
Your estimated energy usage over the billing period
A detailed breakdown of your usage (on a dual-fuel tariff, you'll get a breakdown of both gas and electricity)
A comparison of this usage compared to last year
How to switch to Ebico Living
Love Energy Savings can handle switching your contract with Ebico Living whether that's from another supplier or from an old Avro tariff. We'll get everything sorted for you by liaising with the Ebico team on your behalf.
Enter your details here to generate a quote for your home and then simply choose the tariff that's right for you.
See how much you could save on your business energy in 60 seconds!