Ebico Energy Reviews, News & Updates
Ebico Energy was a not-for-profit company, operating by using Robin Hood Energy as their chosen supply partner. As a result of Robin Hood Energy sale to British Gas, all their customers have been transferred over to British Gas supply. 
Based in Oxfordshire, Ebico supplied gas and electricity to over 60,000 homes throughout Britain. Ebico's overarching mission was to help those affected by fuel poverty, using any financial surplus to support local projects in fuel-poor areas via the Ebico Trust.
A guide to Ebico Energy
Ebico and Robin Hood Energy entered into their partnership in 2016. Together, they provided British households with affordable energy and to fight fuel poverty, whilst ensuring top customer service to their customers.
Ebico was a white label brand of Robin Hood Energy along with the following brands:
Angelic Energy
Beam Energy
CitizEn Energy
Fosse Energy
Great North Energy
The Leccy
RAM Energy
Southend Energy
White Rose Energy
Your Energy Sussex
All customers from the listed suppliers will be moved over to British Gas, including business energy customers. British Gas has also made the commitment that business electricity rates will be matched or beaten.
Ebico Prices & Tariffs

Ebico Energy customers will receive a welcome pack from British Gas explaining the sale of the business and what will happen next to their energy supply. Customers wishing to switch suppliers can use the Love Energy Savings comparison tool to find a better deal for both domestic tariffs and business electricity tariffs.

Ownership

Ebico was an independently owned company with no private shareholders. It's chosen supply partner was Robin Hood Energy, wholly owned by Nottingham City Council.

Location

Ebico customers are advised to get in touch the usual way until British Gas provides new customer information.

Ebico is based in Oxford, UK. Its headquarters is addressed as follows:

The Zinc Building
Broadshires Way
Carterton
OX18 1AD

When you switch to Ebico through Love Energy Savings, one of our representatives will contact them directly to manage the entire switch for you.

Supply Source

Ebico's most recent fuel mix disclosure was made in October 2017. It was as follows:

Coal — 13.5%
Natural Gas — 41.4%
Nuclear — 11.3%
Renewables — 29.4%
Other fuels — 4.4%

However, Ebico recently announced that their partner Robin Hood Energy now supplies 100% renewable energy.

You can learn more about the typical fuel mix you can expect from UK suppliers in our wholesale energy guide.

Financial Performance

Ebico's most recent financial accounts were submitted in September 2019, made up to December 2018.

| Metric | 2018 | 2017 |
| --- | --- | --- |
| Current assets | £2,111,387 | £1,861,597 |
| Assets minus current liabilities | £1,816,921 | £1,755,518 |

For more information on Ebico's financial performance, you can see their latest accounts at Companies House.

Awards

Ebico has won a few awards for the good work it's done in the industry:

Ethical Consumer's "Best Buy" label
Certified "Business for Good" — Certified Social Enterprise

Cancellation Policy

You have a 14-day 'cooling-off' period from the day after your contract was made, to cancel your contract with us.

If you do need to cancel, you'll need to notify Ebico requesting termination of your contract in writing. When you choose to switch with Love Energy Savings, one of our advisors can do this on your behalf.

Green Performance

Ebico's partnership with Robin Hood Energy means it's now able to supply its customers with 100% renewable energy.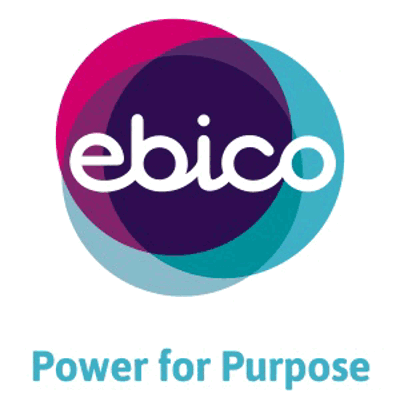 See how much you could save on your business energy in 60 seconds!
Understanding your Ebico Bill
Your online or paper bill will tell you:
The billing period (typically monthly)
What you owe and when it needs to be paid
Your estimated energy usage over the billing period
A detailed breakdown of your usage (on a dual-fuel tariff, you'll get a breakdown of both gas and electricity)
A comparison of this usage compared to last year
How to switch to Ebico
Love Energy Savings can handle switching your contract with Ebico whether that's from another supplier or from an old Avro tariff. We'll get everything sorted for you by liaising with the Ebico team on your behalf.
Enter your details here to generate a quote for your home and then simply choose the tariff that's right for you.
See how much you could save on your business energy in 60 seconds!