E.ON Reviews, Prices & Tariffs
E.ON has surged in popularity over the years and firmly sits in the Big Six. They have also won the 2021 Uswitch Best Deal for you Award in the Large Supplier category.  They have amassed over 4.3 million customers in the UK but are truly a global powerhouse with operation on over 30 countries. This makes them the largest domestic and business energy supplier in the world.
E.ON offers all customers 100% renewable energy as standard at no extra cost.
As one of the UKs leading energy suppliers for both domestic and business customers, they offer:
Domestic Households
100% renewable energy as standard
Manage your account online
Smart meters
EV options
Direct debit discounts
Additional boiler cover (optional)
Business Energy Customers
Custom tariffs
Energy efficiency plans
Control your costs
100% renewable energy as standard
Online management
Set energy goals
With over 26,000 reviews on Trustpilot, E.ON UK have an average rating of 3.6 out of a possible 5 stars.
E.ON Prices and Tariffs

E.ON offer a variety of tariffs for both domestic and business customers.

Domestic Customer Tariffs

The average price of the Fix Online v44 is £94.43 per month (£1,133.19 annually).

Tariff Benefits

Fixed price for 12 months
Direct debit discount
25% off boiler cover
Online account management
Smart meter
£30 exit fee per fuel

Average price calculations are based on a family of 4 living in a 3 bedroom house.

 

Business Energy Tariffs

E.ON has a variety of business energy tariffs available and they update them regularly. For the best business energy deals for E.ON, use our innovative comparison engine.

For businesses using more than 2.5GWh or spending more than £35,000 per year, E.ON over more custom tariffs.

Please note that if you compare with Love Energy Savings, cheaper prices may be available as we have negotiated exclusive deals with a wide range of suppliers. You can compare prices here.

Awards

E.ON has won many awards over the years, but their most recent awards have seen them recognised by their customers and by their employees by being awarded: Its notable awards include:

 

uSwitch Best Deal for You – Large Supplier Winner 2021
uSwitch Easiest to Switch - Best Large Supplier in 2019
uSwitch Best Green Service – Large Supplier 2020
uSwitch Best Value for Money – Large Supplier 2020
Inclusive Top 50 UK Employers 2017, 2018, 2019

Ownership

E.ON UK is owned by E.ON is headquartered in Essen, Germany. They operate in over 30 countries worldwide and are the world's largest investor-owned energy service provider. E.ON UK is now the largest supplier of renewable electricity following is acquisition of nPower.

Location

E.ON UK is headquartered in Coventry at Westwood Business Park. They have a number of other offices and power generation site across the UK. 

The head office address is E.ON UK, Westwood Way, Westwood Business Park, Coventry, CV4 8GL

Green Performance

E.ON Fuel Mix 2021

 

| | | | | | | |
| --- | --- | --- | --- | --- | --- | --- |
|  Fuel mix | Coal | Gas | Nuclear  | Renewable | Other  | Total  |
|  Domestic and Small Business Customers (E.ON Energy Solutions Limited) |  2.6  |  30.5 |  3.5 |  61.2 | 2.2 | 100 |
|  Corporate Customers (E.ON UK PLC) | 5.0 | 56.8 | 6.4 | 27.7 | 4.1 | 100 |
|  E.ON UK Overall Average | 3.7 | 42.2 |  4.8 | 46.3 | 3.0 | 100 |
| UK Average | 3.9 | 39.4 | 16.6 | 37.9 | 2.2 | 100 |

 

Cancellation Policy

Most E.ON domestic tariffs cancel a £30 per fuel cancellation fee. It is better to check your original agreement to ensure you're not charged a fee to leaving your contract early.

For businesses, like most suppliers, early cancellation comes with hefty penalties. It is advised that you fulfil your whole business energy contract. However, businesses enter the renewal window up to 12 months before the contract expiry. This means that businesses can agree on a new tariff so they do not rollover on to expensive out of contract rates.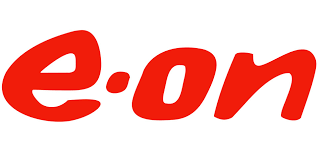 See how much you could save on your business energy in 30 seconds!
Understanding your E.ON Energy bill
Your statements and bills can be viewed in your YourEnergyApp, but you'll be emailed when your bill is ready.
Your online or paper bill will tell you:
Name of your supplier
Date of Bill
Account Number.
Your Energy Plan
Discounts and Rewards
Please pay now
Meter readings
Payment slip
Your bill total – how we worked it out
Tracking your energy usage:
MPRN Number
Your Key Facts 
Your key facts – Your Plan
You can learn more about what you can expect on your energy bills here.
How to switch to E.ON
Love Energy Savings can handle a switch to E.ON for you, whether you're switching from an old E.ON tariff or from a different provider altogether. We'll get everything sorted for you by liaising with your current provider and the E.ON team.
Enter your details here to generate a quote for your home and then simply choose the tariffs that's right for you.
See how much you could save on your business energy in 30 seconds!