Outfox The Market Reviews, Prices & Tariffs
Outfox the Market has quickly emerged as one of the most popular energy suppliers. They have made a splash – receiving positive customer feedback for their low prices and quality customer service. 
Outfox the Market were only founded in 2017 but have already been voted as the best energy supplier of 2021 by Which. Outfox the Market claim to have some of the lowest prices on the market – but are they the right supplier for you?
Here's everything you need to know so you can make the decision.
A Guide To Outfox the Market
Outfox the Market specialise in offering low-cost tariffs on energy usage. They often launch new tariffs and offers and are often some of the cheapest available. They also claim that all their energy produced is renewable.
However, Outfox the Market may not always be the best option for everyone. In 2019, the Advertising Standards Authority ruled against the company for suggesting its tariffs were universally cheaper. This means that you might not find a cheaper deal with Outfox the Market.
They do not accept customers on pre-payment meters.
Generally, Outfox the Market have a positive image. They even score an impressive 4.5 on Trustpilot based on over 26,000 reviews.
Outfox the Market Prices & Tariffs

Outfox the Market have a range of tariffs. As expected, the tariffs available are offer both fixed and variable rates. Because they so often launch new tariffs, short term and limited time tariffs are usually available.

The Spring 21 Variable rate tariff has an estimated annual cost of £885.72. This is a variable rate contract, so the prices could go up or down. There are no exit fees for leaving this contract.
The One Green flex 6.0 tariff is another variable rate tariff. At £960.84, it is a little more expensive than the spring special offer. However, this rate does have no set term length.

Outfox the Market do not accept customers with pre-payment meters. However, they do accept a range of other meters. This includes smart meters and economy 7 meters.

You can switch to Outfox the Market directly through their site or phone lines.

However, you can save money by switching through Love Energy Savings. We specialise in helping people switch their energy to save money. Compare energy prices in just 60-seconds to see how much you can save by switching.

Ownership

Outfox the Market is owned by entrepreneur Keith Bastian. Bastian also owns several other energy and tariff related firms. These include: Fix your Tariff, Blue Fox Utilities and Fischer Energy.

Location

You can contact Outfox the Market yourself in a few ways.

Address:

Outfox The Market (Foxglove Energy Supply LTD), 16 North Mills, Frog Island, Leicester, Leicestershire, LE3 5DL, England

Registered Company Number: 09689035

Telephone: 0800 103 2702

Email: [email protected]

However, many people do not like to contact energy supplier themselves. They find the sales and customer service representatives too pushy. While Outfox the Market have largely positive reviews in this field, you can choose to switch through Love Energy Savings, and let us do the work for you.

Green Performance

Outfox the Market make a big deal over their green energy policy. They advertise that 100% of their energy is produced by offshore wind (a renewable source). This means that, while they do offer tariffs marketed as Green or eco-friendly, all their energy is to some extent green.

Awards

Outfox the Market won this year's Which customer survey. It went from 19th place to 1st in 12 months. It was particularly lauded for its bill accuracy and low prices.

Cancellation Policy

Outfox the Market suggest that it is easy to cancel your contract or leave the supplier. They do not allow you to simply cancel your direct debit, as this is a breach of contract. However, you can cancel online. After you submit a final meter reading, you should get a final bill within 4-6 weeks.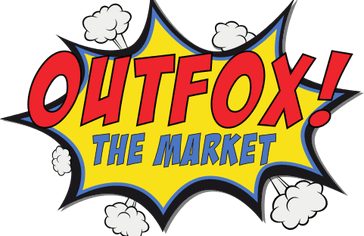 See how much you could save on your business energy in 30 seconds!
How to switch to Outfox The Market
Switching to Outfox The Market from your current provider -- or even just getting a better deal on your current tariff -- is easy with Love Energy Savings. Simply enter your details here to generate energy quotes for your home or business. 
Our operators will handle the rest, including communicating with your current provider and the team at Outfox The Market. That way, you don't need to do a thing. Switch and save today.
See how much you could save on your business energy in 30 seconds!