Ovo Energy Reviews & Prices
Launching in 2009, OVO Energy started life with an admirable mission: to make energy cheaper, greener and simpler. Their green credentials have always been at the forefront of what they do, implementing a plan to be a net-zero carbon business by 2030, aptly named Plan Zero.
Citing 26% of the average UK resident's carbon footprint is derived from home energy, it's no wonder it's where OVO Energy believe people can make a real difference. In 2011, the company's founder Stephen Fitzpatrick appeared in Parliament to champion fairer energy for consumers, and in 2015 they were the first supplier to the UK market that removed coal and nuclear from their energy mix.
The OVO Foundation is the company's charity. It was created in 2014 to tackle 3 major social issues: homelessness, educational inequality and access to energy. They supply clean, renewable power to rural Africa and support people from underprivileged backgrounds into education. OVO also seek to improve young people's lives through innovative projects and affordable housing, proving they've got a big heart with a solid commitment to businesses becoming 'better for everyone'.
Ownership

Founded in the UK in 2009, the company launched their international arm in 2018. Part of the OVO Group which is a subsidiary of Imagination Industries Ltd, wholly owned by OVO Energy founder Stephen Fitzpatrick. 

In 2019, the Mitsubishi Corporation bought a 20% stake in the company, following the only prior sale of equity to Mayfair Equity Partners in 2015.

Location

The headquarters of OVO Energy is in Bristol, England:

1 Rivergate Temple Quay

Bristol

BS1 6ED

If you choose to switch through Love Energy Savings, one of our representatives will contact OVO Energy's team on your behalf, saving you the hassle of back and forth communications. That way, you get the energy tariff you want with minimal fuss.

Tariffs

Business Tariffs

As of the 29th of September 2016, OVO Energy withdrew from the business energy market. Therefore, they no longer offer business tariffs.

Domestic Tariffs

OVO Energy offers two fixed-tariff options for household users, which are designed to secure a rate that doesn't change for a predetermined period. 

Better Energy

 - OVO's 12-month fixed-rate contract payable by direct debit and managed through their easy-to-use app. Submit meter readings or take advantage of their smart meters for a seamless service and full visibility and control.

2 Year Fixed Energy

 - Like their 12-month fixed-rate offering they offer a longer fixed-term option for ongoing peace of mind. This is OVO's most popular energy tariff.

Simpler Energy

 - The only variable-rate plan OVO offer lets you take advantage of rises and falls in market prices, whilst letting you have the flexibility with no commitment.

All OVO tariffs have the option to bolt-on 100% renewable green energy for £5 per month. Without this added benefit, your energy still maintains its green credentials with 50% renewable as standard.

Supply Source

OVO Energy splits its energy supply across just two sources.

Natural Gas - 61%
Renewable - 39%

Compare these statistics to the typical fuel mix from UK suppliers in our wholesale energy guide.

Financial Performance

The latest financial information for OVO Energy Limited Year-End 2018 and is as follows:

| Metric | Total | Year on Year Change |
| --- | --- | --- |
| Revenue | £936.4m | +23% |
| Gross profit | £70.8m | -44% |
| (Loss)/profit for the year | (£45.6m) | -£48.9m |

Awards

OVO Energy have acquired SSE, which saw them inherit a further 3.5 million customers.

OVO Energy has several awards under its belt by striving to become the leader in renewable energy and their carbon zero goal. Here's a list of their most notable wins:

uSwitch Supplier of the Year 2019
Stephen Fitzpatrick named Entrepreneur of the Year, BusinessGreenAwards 2018
UK's 20th Best Company to Work For, Sunday Times Best Companies 2017
uSwitch Supplier of the Year 2017
World's Best Energy Brand at CHARGE 2016 - the World's First Energy Branding Conference 
Best Customer Service Team in Europe at the 2016 European Contact Centre and Customer Service Awards 2016

Cancellation Policy

You can leave OVO Energy at any point, after your cooling-off period, the standard 14 days, your switch to them will begin but are free to leave as and when you want. 

On their fixed energy tariffs, you'll need to pay £30 exit fee for each fuel. It's worth noting, any debit balances built up in your account will need to be cleared and will be billed on your final statement.

Green Performance

OVO Energy's green credentials are a driving force for OVO Energy. Plan Zero is there plan to become a carbon zero business by 2030 with sustainable solutions in a bid to help the climate crisis. Their recent sale of equity means they'll be joining forces with Mitsubishi - a leading player in offshore wind power. They are heavily investing in technology to maximize efficiencies, with initiatives such as vehicle-to-grid charger than lets owners sell surplus electricity from their vehicles back to the grid.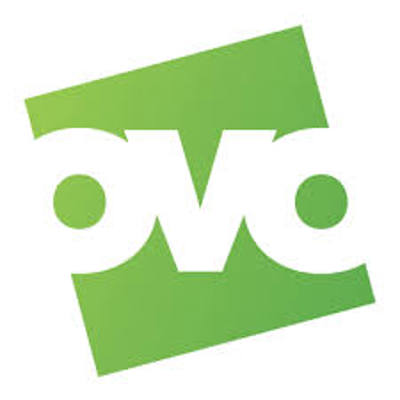 See how much you could save on your business energy in 60 seconds!
How to switch to OVO Energy
Love Energy Savings can handle a switch to OVO Energy for you, whether you're changing supplier or you just want a better OVO Energy tariff to match your needs. We'll handle the rest for you including liaising with the OVO Energy team on your behalf. 
Enter your details here to generate an OVO Energy quote for your home or business. Simply choose the tariffs that are right for you.
See how much you could save on your business energy in 60 seconds!