Shell Energy Reviews, Prices & Tariffs
Shell Energy was born from its acquisition of First Utility back in 2018. Since then, they have built a solid reputation in the UK by committing to supplying the UK with 100% renewable energy. Their main values are cleaner energy, affordable prices with simplicity.
Shell Energy supplies both home and business energy with multiple essential services. For their business energy, they have multiple tariff options to suit various industries and business sizes. For larger businesses, they offer more bespoke tariffs.
As one of the UK's leading energy suppliers for both domestic and business customers, they offer:
Domestic Households
100% renewable energy
Smart home technology
Online/ app account management
Exclusive rewards at Shell fuel stations.
Business Energy Customers
Tailored energy tariffs
Online account management
Transparent and simple tariffs
Market insights
Carbon reduction
With over 50,000 reviews on Trustpilot, they have a Great rating of 3.9 out of a possible 5 stars.
Understanding your
Shell Energy bill
Your statements and bills can be viewed in your YourEnergyApp, but you'll be emailed when your bill is ready.
Your online or paper bill will tell you:
Account and bill details
Statement summary
Payment details
Could you pay less
About your tariff
About your usage
Electricity charges
Electricity supply number
Gas charges
Gas supply number
Shell Energy prices and tariffs

Shell Energy offer a variety of tariffs for both domestic and business customers.

Home Energy Tariffs

The average price of the Flexible 5 Direct Debit ebill is £122 per month (£1,462 annually).

Tariff info

100% renewable energy
Exclusive rewards with Shell Go+
Broadband discount
Gas daily standing charge: 26.600p
Gas unit rate per kWh 3.315p
Electricity daily standing charge: 24.390p
Electricity unit rate per kWh: 18.313p

The average price of the Energy July 2022 v7 (Fixed) is £133 (£1,592 annually).

Tariff Info

100% renewable energy
Exclusive rewards with Shell Go+
Broadband discount
Gas daily standing charge: 19.240p
Gas unit rate per kWh: 3.984
Electricity standing charge: 29.100p
Electricity unit rate per kWh: 19.290p

Average price calculations are based on a family of 4 living in a 3 bedroom house.

Business Energy Tariffs

Here are some of Shell Energy's build tariffs for businesses of various sizes:

Fixed All-Inclusive SME Plan – best budget for smaller businesses

Fixed price
Cashflow certainty
100% renewable energy
Fix for 12, 24 or 36 months.

Fixed All-Inclusive Contract – best budget for larger businesses

Custom pricing at a fixed price
Flexible payment options
100% renewable energy
Available for half-hourly meters
Fix for 1 to 36 months.

Please note that if you compare with Love Energy Savings, cheaper prices may be available as we have negotiated exclusive deals with a wide range of suppliers. You can compare prices here.

Ownership

Shell Energy is owned and operated by its parent company Royal Dutch Shell. They broke into the energy market in 2008 before reaching an agreement to purchase First Utility in 2018.

Location

Shell Energy's postal address is listed as:

 Shell Energy,

PO BOX 6363,

Coventry,

CV3 9LR.

You can call Shell Energy on their customer service line: 0330 0945800. Their customer service team is available by phone from 8 am to 6.30 pm on weekdays and 9 am to 4 pm on Saturdays. You can also use their live chat facility on their website.

Alternatively, a Love Energy Savings representative can handle all communications with Shell should you choose to switch to or from a Shell Energy tariff through our comparison engine.

Green Performance

Here is Shell Energy's UK fuel mix – June 2021

Natural Gas – 39.4%
Renewables – 37.9%
Nuclear – 16.6%
Coal – 3.9%
Other – 2.2%

Awards

Shell Energy has picked up multiple awards for supporting customers at the European Contact Centre & Customer Service Awards.

In March 2021, they picked up the following awards:

Best Large Customer Service Team
Best Pan-European Contact Centre

Cancellation Policy

If you're still in your cooling-off period with Shell Energy, you can leave without having to pay an exit fee. Should you want to leave after that point, you're free to do so, but an exit fee will be charged. If you're within 49 days of the end of your tariff, you won't be charged an exit fee to leave Shell Energy.

When moving supplier, be aware of any debit balances on your account. You'll need to pay these upon leaving.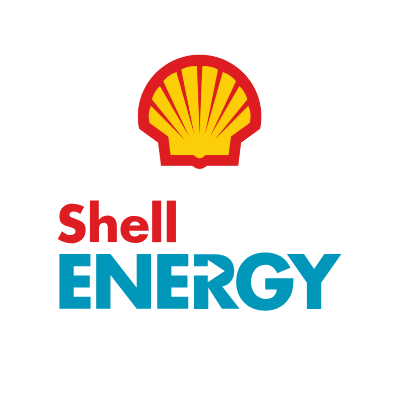 See how much you could save on your business energy in 30 seconds!
How to switch to Shell Energy
Love Energy Savings can handle a switch to Shell Energy for you. We'll get everything sorted for you by liaising with your current provider and the Shell Energy team.
Enter your details here to generate a quote for your home and then simply choose the tariff that's right for you.
See how much you could save on your business energy in 30 seconds!