Spark Energy reviews, prices and tariffs
Born out of their letting industry experience, Spark Energy identified a gap in the utility market supplying gas and electricity to new tenants via their letting agents. In 2007, they set out to keep things simple for letting agents, landlord and tenants, and now supply over 350,000 customers and counting from their office in the Scottish Borders.
A relative newcomer, Spark Energy is challenging the big suppliers with its unique offering, backed by cheap pricing, green energy options and smart technology. They focus on supplying domestic customers only with a range of tariffs with a variety of payment options.
Tili is Spark Energy's award-winning digital home-move assistant who can set up your home services.
In 2018, OVO Energy was appointed by Ofgem to take over the company, but Spark Energy continues to operate as a separate brand.
Ownership

Spark Energy is owned by OVO Energy. wholly owned by OVO Energy founder Stephen Fitzpatrick. 

In 2019, the Mitsubishi Corporation bought a 20% stake in the company, following the only prior sale of equity to Mayfair Equity Partners in 2015.

Location

Green Star Energy's postal address is:

Spark Energy Ltd

Ettrick Riverside,

Dunsdale Road,

Selkirk,

United Kingdom,

TD7 5EB

If you choose to switch through Love Energy Savings, one of our representatives will contact Spark Energy team on your behalf, saving you the hassle of back and forth communications. That way, you get the energy tariff you want with minimal fuss.

Spark Energy prices and tariffs

Spark Energy supply wholly to the domestic market within a niche supplying via letting agents; both high-street names and smaller independents.

Residential Tariffs

Fixed Tariffs

Spark Energy currently offers new customers two fixed-rate options. Choosing a fixed rate tariff can give you peace of mind, with rates fixed for the term of the contract.

Tili Select Saver - Apr 2021 Monthly Fixed Direct Debit
Fixed Saver March 2021 — Monthly Fixed Direct Debit

 

Variable Tariffs

The variable tariffs on offer from Spark Energy will rise and fall in line with the market, but can offer savings if the prices drop, however they will also rise when the market price increases.

Move In Saver v9 — Monthly Fixed Direct Debit
Move In Saver v9 — Prepayment Meter

Supply Source

Spark Energy's fuel mix is listed below.

Natural Gas: 61%
Renewables: 39%

Financial Performance

The latest financial information for Spark Energy Limited Year-End 2018 and is as follows:

Metric
Total
Year on Year Change

Revenue

£936.4m

+23%

Gross profit

£70.8m

 

-44%

Loss for financial year

(£45.6m)

-£48.9m

View the full financials for Spark Energy here.

Awards

Engie has been awarded accolades in the energy sector and beyond with its work with local authorities.

National Energy Conferences LLC - 2015 Retail Energy Provider of the Year Award

Cancellation policy

Cancelling your Spark Energy can be done in the 14-day cooling-off period using a form from the website. An exit fee may apply depending on your contract. If you want to leave, it's better to view your online account to check the balance, you'll need to rectify this before you leave or when you receive your final bill.

Green performance

In October 2019, Spark Energy has pledged to purchase 50% electricity from renewable sources, an increase from 33% from how they previously purchased electricity. They have also pledged to become net-zero by 2030, which means the business operations will have a neutral carbon footprint by offsetting its energy.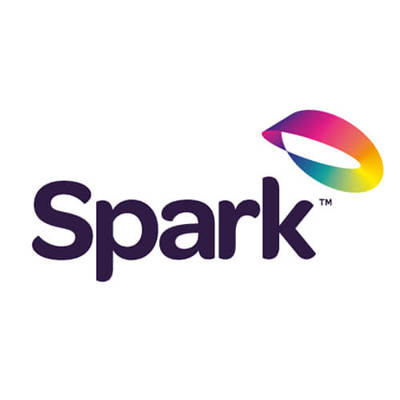 See how much you could save on your business energy in 60 seconds!
Understanding your Spark Energy bill
Your online or paper bill will tell you:
The billing period (typically monthly)
What you owe and when it needs to be paid
Your estimated energy usage over the billing period
A detailed breakdown of your usage
A comparison of this usage compared to last year
A breakdown of how the price has been calculated for transparency
Advice on how you could spend less on your energy bills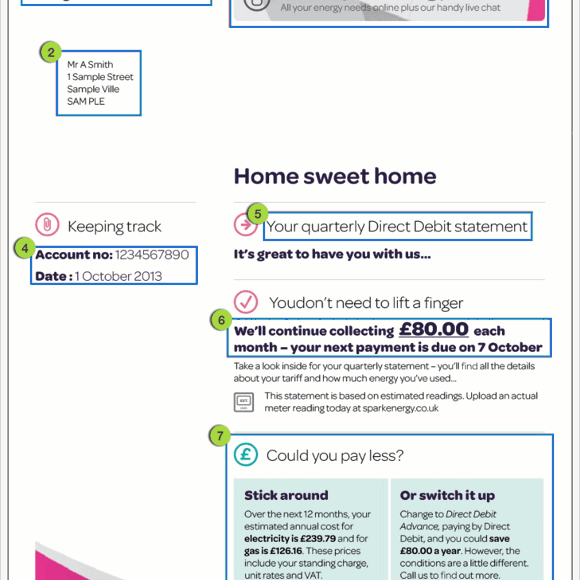 How to switch to Spark Energy
Whether you want to switch your tariff or your supplier, Love Energy Savings can handle a switch to Spark Energy for you. We'll get everything sorted for you by liaising with your current provider and the Spark Energy team.
Enter your details here to generate a quote for your business and then simply decide if it's the right supplier for you.
See how much you could save on your business energy in 60 seconds!