SSE Reviews, News & Updates
SSE, formerly known as Scottish and Southern Energy Plc, is an energy company based in Scotland. It operates in the United Kingdom and Ireland, providing businesses across the country with gas and electricity along with telecoms, storage and even metering facilities.
SSE was originally founded in 1948. Since then, it's risen to become one of the UK's biggest energy suppliers, having at one point supplied nearly 10 million homes with electricity and gas. Its household energy division has recently been acquired by OVO Energy.
Ownership

SSE was previously one of the Big Six energy suppliers (along with British Gas, npower, ScottishPower, E.ON and EDF) until it was acquired by OVO Energy in 2019.

Following the announcement of the acquisition, it's expected that around 3.5 million households could see their electricity and gas supplies moved from SSE to OVO. SSE has agreed to migrate all it's domestic customers over to its new parent company, though business energy is still supplied by SSE themselves.

Location

Since SSE and it's associated brands are now trading names of OVO Energy, its registered business address is now as follows:

OVO Energy

1 Rivergate

Temple Quay

Bristol

B21 6ED

When you switch to SSE through Love Energy Savings, one of our representatives will contact SSE directly to manage the entire switch for you.

SSE prices and tariffs

SSE currently offer both business and domestic tariffs, though it's likely that domestic customers will soon be moved to OVO instead. SSE also offers a discount when you choose to pay by Direct Debit. 

SSE's available tariffs are as follows:

Fix and Control — Fixed-price energy for 2 years. Guarantee no price rises for 24 months. Includes a smart meter and smart home package featured Google Nest thermostats. Early exit fee applies (£75 per fuel).
2-year fix tariff — Fixed energy prices for 24 months. Smart meter included; installation for no extra cost. No early exit fee.
1-year fix tariff — Fixed energy prices for 12 months. Smart meter included; installation for no extra cost. No early exit fee.
Standard tariff — Variable rate; prices per unit of energy can fluctuate. No early exit fee.

Supply source

SSE's fuel mix for 2018/19 was predominantly made up of natural gas — 67% vs the UK average of 41%. 

While it's made good progress on its inclusion of renewable energy, it still falls short of the 33% UK average.

Financial performance

SSE most recently filed interim accounts in March 2020, detailing the 10 months up until January 2020.

| | |
| --- | --- |
| Metric | January 2020 |
| Operating profit/(loss) | (£942.8m) |
| Profit/(loss) before tax | (£828.9m) |
| Profit/(loss) for the period | (£849.3m) |

For full details of SSE's financials, see their latest accounts here.

Awards

SSE has won a number of awards in its time as a major supplier. Recently, it has garnered the following: 

uSwitch "Best Meter Reading Services" Large Supplier Winner 2019
uSwitch "Supplier of the Year" Large Supplier Winner 2019
uSwitch "Most Likely to be Recommended" Large Supplier Winner 2019

Cancellation policy

Cancellation policies vary by tariff types. Some of SSE's fixed tariffs include exit fees that you'll need to pay before you can cancel the contract and switch to another supplier. The most popular of SSE's tariffs that includes an exit fee is its 'Fix and COntrol' 2-year fixed-rate tariff. 

However, the standard 2-year and 1-year fixed tariff can be cancelled without incurring an exit fee, as can SSE's standard variable-rate tariff. You'll need to provide notice of cancellation no less than 30 days before the date you wish the contract to end; you can do so in writing by letter or email.

Green Performance

SSE announced its plans to help play a part in reducing emissions and getting the UK to net zero carbon emissions by 2050. It focused on four new goals to hit by 2030:

Cut the carbon intensity of electricity generated by 50%
Treble renewable energy output to get to 30 TWh a year
Provide infrastructure that will help accommodate 10m electric vehicles
Become the leading company in the UK and Ireland championing fair tax and a real living wage

While SSE's current fuel mix relies heavily on natural gas, evidence suggests that this will change substantially in the near future.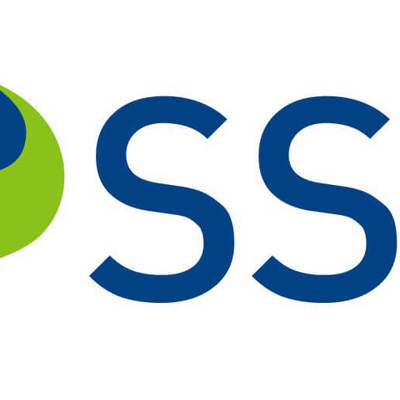 See how much you could save on your business energy in 60 seconds!
Understanding your SSE bill
Your online or paper bill from SSE will tell you:
Your unique customer account number
Your name and billing address
The billing period of the invoice
Service account number and invoice number
Supply address
Breakdown of charges being applied for the period and how they've been calculated
The number of invoices that are being totalled on your account balance
Total including any outstanding balance from previous bills
See how much you could save on your business energy in 60 seconds!