SSE reviews, prices and tariffs
SSE is one of UKs largest energy suppliers headquartered in Scotland. In 2020, SSE sold off their domestic retail customers to Ovo Energy. Following the acquisition, tariffs, billing, and prices remain the same and domestic customers can still purchase energy from SSE.
As one of the UKs leading energy suppliers for both domestic and business customers, they offer:
Domestic Households
Online Account Management
Flexible Tariffs
Smart Meters
Pre-sale tickets to big events with SSE reward
Business Energy Customers
Smart metering
Renewable energy options
Efficiency plans
With over 16,000 reviews on Trustpilot, they have an excellent rating of 4.4 out of a possible 5 stars.
SSE prices and tariffs

SSE offer a variety of tariffs for both domestic and business customers.

Domestic Customer Tariffs

The average price of the SSE Fix and Control v3 is £104.40 per month (£1,252.74 annually).

Tariff Benefits

Fixed prices for 24 months
Smart home package (includes Google Nest Thermostat E and Nest Hub
100% renewable energy
£75 exit fee per fuel

 

The average price of the SSE's Standard Tariff is £94.93 (£1,139.14 annually).

Tariff Benefits

Flexible energy
No early exit fess

Average price calculations are based on a family of 4 living in a 3 bedroom house.

 

Business Energy Tariffs

It is difficult to find prices for SSE Business Energy as they change tariff deals regularly. Businesses are usually given custom tariffs.

 

Please note that if you compare with Love Energy Savings, cheaper prices may be available as we have negotiated exclusive deals with a wide range of suppliers. You can compare prices here.   

Ownership

SSE was previously one of the Big Six energy suppliers (along with British Gas, npower, ScottishPower, E.ON and EDF) until it was acquired by OVO Energy in 2019.

Following the announcement of the acquisition, it's expected that around 3.5 million households could see their electricity and gas supplies moved from SSE to OVO. SSE has agreed to migrate all it's domestic customers over to its new parent company, though business energy is still supplied by SSE themselves.

Location

Since SSE and it's associated brands are now trading names of OVO Energy, its registered business address is now as follows:

OVO Energy

1 Rivergate

Temple Quay

Bristol

B21 6ED

When you switch to SSE through Love Energy Savings, one of our representatives will contact SSE directly to manage the entire switch for you.

Awards

SSE Energy is a multi-award-winning energy provider. Here are some of the latest wins:

Its notable awards include:

uSwitch Best Online Experience – Large Supplier 2020
uSwitch Best Customer Services – Large Supplier 2020
uSwitch Best Smart Meter Experience – Large Supplier 2020
uSwitch Best Billing Services – Large Supplier 2020
uSwitch Best Meter Reading Services – Large Supplier 2020

Cancellation policy

Cancellation policies vary by tariff types. Some of SSE's fixed tariffs include exit fees that you'll need to pay before you can cancel the contract and switch to another supplier. The most popular of SSE's tariffs that includes an exit fee is its 'Fix and COntrol' 2-year fixed-rate tariff. 

However, the standard 2-year and 1-year fixed tariff can be cancelled without incurring an exit fee, as can SSE's standard variable-rate tariff. You'll need to provide notice of cancellation no less than 30 days before the date you wish the contract to end; you can do so in writing by letter or email.

Green Performance

SSE's fuel mix for 2018/19 was predominantly made up of natural gas — 67% vs the UK average of 41%. 

While it's made good progress on its inclusion of renewable energy, it still falls short of the 33% UK average.

You can learn more about the typical fuel mix you can expect from UK suppliers in our wholesale energy guide.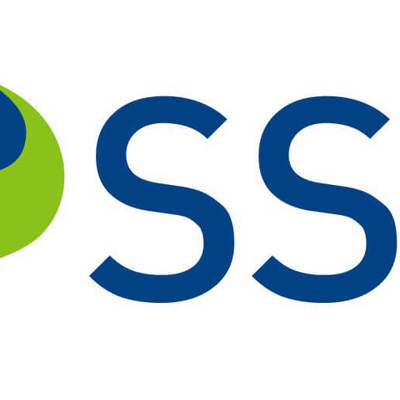 See how much you could save on your business energy in 60 seconds!
Understanding your SSE bill
Your online or paper bill from SSE will tell you:
Your unique customer account number
Your name and billing address
The billing period of the invoice
Service account number and invoice number
Supply address
Breakdown of charges being applied for the period and how they've been calculated
The number of invoices that are being totalled on your account balance
Total including any outstanding balance from previous bills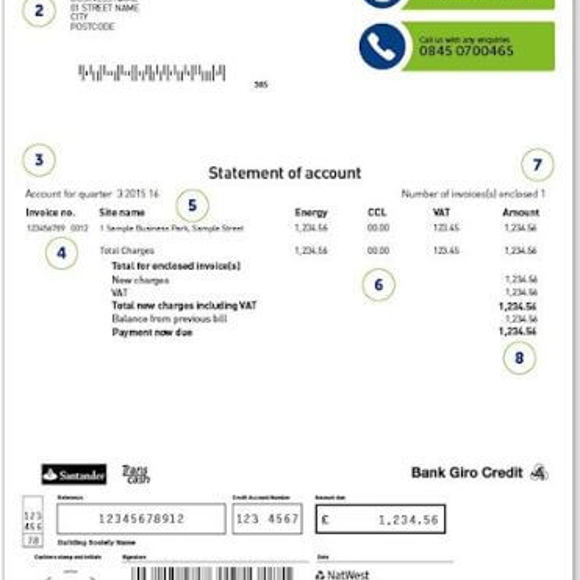 See how much you could save on your business energy in 60 seconds!