Compare Home Energy Prices
Within just 30 seconds you can compare the latest home energy prices and find the cheapest quote from our panel of trusted suppliers.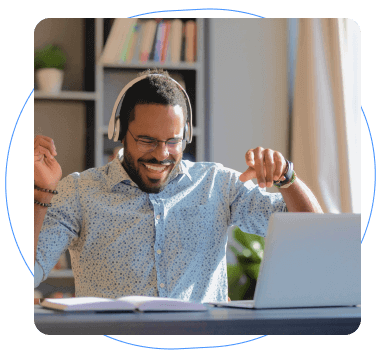 Can I Compare Home Energy Deals in 2023?
As of April 2023, the wholesale price of energy is higher than either the OFGEM price cap or the Government's Energy Price Guarantee, so most domestic-facing energy suppliers cannot offer lower tariffs at this time.
If you've paid attention to the news, OVO Energy has recently launched a tariff that is lower than the price cap, although this is for existing customers only and the supplier is testing the waters with this and it is yet to be seen if they expand this offering or if other suppliers follow suit. So, as far as comparison sites go, there is no deal available to offer the wider market - although this may change later in the year.
For the time being, you can stay updated with us here, and we'll let you know when deals return to the market.
If you are a business customer, then you can still get a cheaper business energy deal by comparing and switching.
Save £309.41** on your gas and electricity bills!
The Love Customer Promise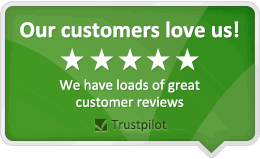 With the UK's energy companies still increasing prices regularly, managing your home energy bills is no mean feat. What's more, government legislature and Ofgem inquiries can be very confusing, especially for anyone who isn't familiar with the industry. However, everybody needs energy and is entitled to the very best prices; this is sadly not the case.
The Love Energy Savings mission is pretty simple, you give us your trust and custom and we will get you on the very best energy tariff possible. This will save you valuable cash for you and your family and also free up time so you can get on with the more important things in life.
As well as our innovative home energy price comparison engine, we provide a wide range of services and resources which enable you to enjoy a convenient, confidential and no-nonsense way to switch energy suppliers.
We pride ourselves on not being invasive and allowing you to find energy solutions with the least amount of hassle. You won't get any annoying 'sales-ey' phone calls and emails from Love Energy Savings. We only take the bare minimum information that we need to give you the most comprehensive energy comparison possible. To compare energy prices with us, all we need is consumption levels and your spend as well as your postcode and our technology, complemented by a team of energy comparison experts, get to work scouring the energy suppliers for the perfect rate.
Why Switch Energy Supplier?
It still baffles us here at Love Energy Savings, that the majority of homes in the UK have still not switched energy supplier. What you may not know is that if your domestic gas or electricity contract is up for renewal, the onus is on you (or us, as the case may be) to negotiate a better rate or move suppliers. If this doesn't happen, they will rather cheekily roll your deal over and put you onto their standard rate which in the majority of cases will be far more than you should be paying. You will then be tied in for at least a year and although we can still negotiate a better deal or rate, it won't be anywhere near as cheap as it can be if you take action now. Why not compare domestic energy prices with us today and let us get you onto the cheaper deal sooner rather than later?
We are on hand to not only give you the most comprehensive home energy solutions possible, but we can also get you all switched over to the most prudent supplier at absolutely no charge to yourself. We also have a plethora of resources such as the ever-thriving energy news centre and our energy guides hub, which is packed to the rafters with interesting articles which can help you to make an informed decision regarding your energy needs.
It's worth noting that we are also specialists when it comes to your business energy as well, so if you want to lower commercial electricity or business gas bills in your workplace, you can take advantage of the same technology and expertise.
Switch Home Energy in 5 Easy Steps
Use our comparison form or call 0800 9888 375
Enter your current supplier, tariff & usage
Review your results
Switch to the best tariff for your household's needs
Relax, safe in the knowledge that you are on the best energy tariff
Take Advantage of Our Energy Comparison Engine
We have talented and committed energy specialists here at Love Energy Savings, and they will leave no stone un-turned when it comes to finding the best energy prices for you. This, along with our cutting edge technology and years of experience, make us a truly comprehensive specialist energy comparison site. Remember that we also compare business energy prices as well!
Call us today on 0800 9888 375 or click here to compare home energy prices right here on the site.
How Do We Compare Energy Prices at Love Energy Savings?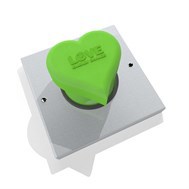 Over the years, we have built up incredible relationship with the UK's energy suppliers. This allows us to find the very best energy prices for you. Ultimately, this enables us to take your current gas and electric consumption and compare it with every single provider out there, from the Big Six all the way down to the more specialist energy companies. This means that not only are we 100% impartial, but we can confidently say that we can find energy quotes than can simply not be beaten.
When it comes to the time that we get you transferred to your new domestic energy supplier, you can rest assured that this is done in a safe and secure fashion. We have industry standard EVSSL internet security and employ this to ensure that your transfer is 100% safe. You can find out more about this by simply clicking the padlock at the top right of the transfer pages or searching online for EVSSL.
What happens next?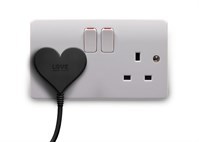 Once the transfer process has been completed and confirmed, the next steps are very straightforward:
We will send you an email detailing the energy transfer you have arranged
We will let your old supplier know what is happening, which will speed the process up significantly
Your new energy supplier will then be informed that you will be using them for your domestic energy supply, they will then send you a welcome pack. This will usually be with you in 2 days but can sometimes take a few weeks
Just prior to the transfer, you will need to provide meter readings for each of the fuels you are switching. This means that your usage can be monitored effectively, from the start of the new energy contract
That's it! You can then get on with the more important things in life, knowing you are on the cheapest energy deal for you and your family. We will even get in touch upon renewal, to check if there are any other better deals out there.
Why Switch My Domestic Energy?
What many energy customers in the UK fail to realise, is the amount of freedom they have when it comes to their suppliers. Now that you are free to choose gas and electricity suppliers, why not take advantage and ensure you are on the right tariff for your household? The Love Energy Savings comparison engine allows you to compare gas and electric in order to make serious savings, you can then spend this money on your kids, car, home or even just yourself! Government and Ofgem legislature means that home energy comparison has never been easier and there is no better place to get yourself sorted than right here at Love Energy Savings. If you're sick of throwing your hard earned money away, just fill in our no-nonsense form and then you can sit back and relax.
What Information Do I Need for Energy Comparison?
The nature of our service is based on an ethos of speed and transparency. We can get your energy quote in matter of minutes and don't ask you for reams of personal information. Just give us your postcode, the name of your current energy supplier, roughly what you are spending and we will do the rest for you completely free of charge. No gimmicks and no annoying phone calls and jargon-filled emails. Just quick and efficient energy quotes from the UK's most trusted energy comparison site.