Switch Business Broadband Provider
We've made getting a great deal on your business broadband simple. Find a range of reliable business broadband deals suited to your exact requirements.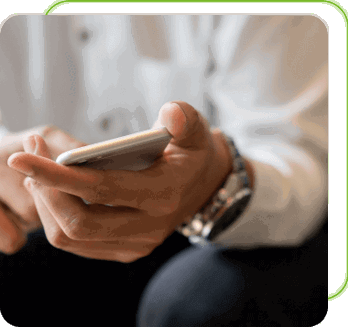 Easy & Fast Business Broadband Switching
Overwhelmed by the business broadband deals available? Most people are as it can become a real challenge to select the right package for you.
Some other providers may try to sell you the most expensive package, or even just any broadband service, but will this fit the requirements of your business? Not many businesses would like to get tied into a contract that isn't right for them.
That's why we've built an engine to help you identify business needs and our experts will guide you to exactly what you need, nothing more and nothing less.
Whether you're experiencing slow internet speeds, poor customer service or looking for a cheaper deal; we're here to help you switch business broadband providers. If you have not switched your business broadband for a couple of years, you are also likely missing out on a better deal.
We have teamed up with one of the UK's leading business broadband and telecom providers to deliver great speeds, unlimited downloads and unrivalled business support. As a partner, we can offer exclusive deals on a variety of business broadband and phone deals at a great monthly cost.
Compare

Enter some simple details in our comparison engine to help us understand your business broadband requirements

Select your supplier

Review business broadband deals and select the one that offers the best speeds and prices for your business needs.

We'll handle the switch

We look after the switching process, installation and all the other bits! You'll be updated every step of the way.
What Type of Business Broadband is the Right Fit?
We could bore you with all the broadband acronyms like ADSL, FTTC and FTTP in detail but we know you just want reliable broadband that just works. These acronyms simply relate to the type of wire delivering internet connection to your business. Some are faster than others, and some can handle more users. Simple, right?
We've broken down the different deals, speeds and capabilities below. Click on the dropdown to learn about what that connection type offers to see if that sounds like your business.
Business Broadband For Small Companies
ADSL Broadband

ADSL broadband is a simple and low-priced internet connection perfect for small business operations. This business broadband package offers speeds up to 17Mbps.

Small businesses without mission-critical applications usually select this deal. This might be suitable for very small retail shops or any business whose main use is to access emails and browse the internet at a low price.

Other benefits:

Unlimited data usage
Unlimited downloads
Free DDoS security
24/7 UK Customer Support
WiFi router and static IP address

Superfast 38 (FTTC)

Superfast 38 offers increased internet speeds for businesses that used cloud-based solutions. Small business users with mission-critical applications usually sign up for this deal with speeds up to 38 Mbps.

This business broadband connection is typically for small businesses with a small number of users (under 5 employees). Retail stores that use EPOS systems to take card payments, or run any critical applications that would result in a loss of revenue. 

 

This business broadband package has an allowance to scale up with new technologies at a relatively low monthly cost.

Other benefits:

Unlimited data usage
Unlimited downloads
Free DDoS security
24/7 UK Customer Support
WiFi router and static IP address

Superfast 76 (FTTC)

Superfast 76 offers greater speeds business broadband speeds for companies using more intensive applications and cloud-based solutions. Growing businesses would benefit from this connection and could manage a small number of users with intense use. 

With speeds of up to 76 Mbps, your business will be able to implement up-to-date business technology.

Other benefits:

Unlimited data usage
Unlimited downloads
Free DDoS security
24/7 UK Customer Support
WiFi router and static IP address

Ultrafast 150 (FTTP)

Ultrafast is the fastest and most reliable full-fibre broadband connection. This is great for SME businesses that use intensive applications, require unlimited downloads, and have a reliable high-speed connection.

Other benefits:

Unlimited data
Unlimited downloads
Free DDoS security
24/7 UK Customer Support
WiFi router and static IP address
Business Broadband For Larger Companies
Ultrafast (300) FTTP

Ultrafast 300 is the fastest internet we offer, and it is great for large companies with hundreds of users.

With speeds up to 300Mbps, businesses can use cloud hosting facilities and data-heavy applications.

An FTTP connection means your data will travel straight from the source to your premises, bypassing the exchange. This means the fibre broadband connection is more reliable, speeds remain consistent at all times of the day and has high levels of support to ensure your business is always online.

Other benefits:

Unlimited data
Unlimited downloads
Free DDoS security
24/7 UK Customer Support
WiFi router and static IP address

Dedicated Leased Line 

A business leased line brings much more to your business than super-fast internet access with a phone line.

You will have a dedicated internet connection which doesn't need to be shared with any other businesses. This offers you the most secure connection with the most consistent internet speeds available.

Having a dedicated internet line is vital for your communication, performance and future growth of the business. Whether you run a small company or a bandwidth-hungry office, our business leased lines options can provide the support you need.

 
Why Switch Business Broadband Packages?
There are a huge range of broadband deals available for businesses offering varying speeds, download allowances, and contract lengths. Sticking to your old business broadband deal could leave you on a package that doesn't suit the needs of your business.
So, why not take advantage of this competitive market by switching to the best business broadband provider? Your new super-fast broadband and phone deal awaits!
With Love Energy Savings, you will have easy access to a wide array of business broadband deals with support to keep your business online. Starting your switch couldn't be easier, simply enter your postcode, answer a few quick questions about your requirements and you're good to go.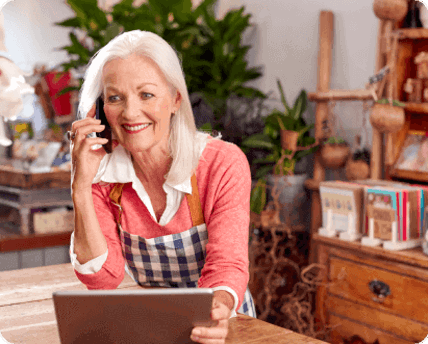 How to Speed Up Your Business Broadband Connection
A slow or interrupted business broadband connection can have a real impact on the way you work. For any business, it's vital to have a reliable broadband connection which offers the speeds you need.
There are a few steps you can take to improve your business broadband speeds.
Upgrade Your WiFi Router
Upgrading your business broadband package is one thing, but unfortunately, without a decent router, your internet connection will continue to suffer. Wi-Fi routers tend to get forgotten about, but in fact, these can affect your internet speed, too.
Keep Bandwidth Per Device Limited
Assigned bandwidth is where your business broadband bandwidth is shared equally between each of your devices. Distributing the bandwidth between multiple devices helps ensure that no single device is dominating the speed. This may fix any speed issues you're experiencing with your broadband and phone within the business.
Get A Wi-Fi Survey
If you haven't already, then now would be a great time to have a full Wi-Fi survey completed. Wi-Fi surveys are great for increasing business broadband speeds and will establish the best possible placement for wireless access points and routers. Whilst you may never have thought about the location of your router, it can have a huge impact on business broadband speeds.
Upgrade to a Leased Line Connection
There's a difference between business broadband and leased lines (sometimes referred to as dedicated internet access (DIA).
A business leased line offers your premises a dedicated business broadband connection. A leased line for business use means that there's no need to share a broadband line with your neighbours as you would at home. You will have a dedicated internet line exclusive to your business.
The most obvious benefit of this is the speed with a higher and consistent upload and download speed. With a shared line, your broadband speeds can fluctuate due to others eating up bandwidth.
A business leased line allows you to avoid this problem. The line is yours, and yours only. This means you can benefit from steadier speeds and more security.
Does Your Business Need Dedicated Internet Access?
Whether your business requires a leased line will depend on the size of your business and the tasks you carry out. If high-speed broadband is vital to the running of our business, a leased line could be a great investment.
Dedicated internet access is ideal for businesses that fit into one of the following categories:
Internet access is business-critical - any downtime would result in loss of revenue
Several users requiring 24/7 access
Your business requires fast and reliable internet access
Upgrading to a leased line makes it much easier to carry out tasks such as uploading data, making video calls, website hosting, using a VPN, or allowing remote users to access your office's server.
Speeds on a leased line can be available from 10Mb right up to 10GB (10,000M). These speeds are also symmetrical which means your download and upload speeds will be the same.
How to Switch to a Leased Line Connection with Love Energy Savings
At Love Energy Savings, we aim to make the process of comparing business leased line deals as easy as 1-2-3.
Complete our quick quote form to help us understand your dedicated broadband line requirements. We want to understand how your business uses an internet connection and the current phone line package you have.
Our experts will be in touch to provide a range of deals to suit the exact requirements of your business.
Your account manager will get you set up and keep you up to date every step of the way. We may need to come out and conduct a site survey to make sure you're getting the right package. You will have dedicated internet access in no time!
At Love Energy Savings, we've teamed up with one of the UK's largest independent business telecom providers of voice, connectivity, phone system, and cloud services. Our partnership allows us to offer our customers great exclusive deals on leased line connections and ensure you can switch business broadband without the hassle.
Business Broadband FAQs
What Is the Difference Between FFTC & FTTP?

FTTP is the type of connection you get with full-fibre broadband. This is a direct connection from the exchange to your business premises.

FTTC is only part-fibre broadband. It uses fibre optic cables to the main exchange but uses older copper wires to connect to your business premises.

A leased line will bypass the exchange entirely, and you will have a full-fibre cable directly into your business premises from the provider.





Do I Need Fibre Broadband For VoIP?

VoIP works through your broadband connection. This means a high-speed fibre connection is required.

The minimum VoIP internet speed requirement is 90-100 kbps (kilobit per second) per phone. This must be multiplied by each further handset you wish to use at the same time.

You can check your existing service provider's speed using the Broadband Speed Checker. 

These offer a reasonable estimation of your broadband speed. Not all broadband providers include unlimited data and superfast speeds, so make sure that the broadband deal meets your requirements before signing up.





How Can I Cancel My Broadband Contract?

If you have recently selected a new deal but you have come across a better deal, you can cancel within the first 14 days. This is called a cooling-off period. You will not be charged a termination fee.

Broadband contracts are usually 12, 18 or 24 months. If you're tied into a contract you will be liable to pay early termination fees. Many providers will charge a monthly fee for cancelling your broadband contract early. For example, if your monthly termination fee is £10 and you have 6-months remaining on your contract, your full termination fee will be £60.

What is a Good Broadband Speed?

This question largely depends on your business size and needs. Fibre broadband is much faster and more reliable than a standard connection. It is especially useful for businesses with heavy internet usage. A fibre optic cable is used and can handle much higher volumes of data. Standard broadband is quite limited and speed slows down over greater distances.

Fibre broadband is not yet available in all areas of the UK. However, 94% of homes and businesses can access fibre connections.

Here are some estimates of the speeds you may need for comfortable usage.

| | |
| --- | --- |
| Broadband Usage | Download Speeds (Mbps) |
| Basic browsing (browsing, emails) | 11 Mbps |
| Large File Downloading | 25 Mbps |
| Video streaming, regular file sharing | 75 Mbps |
| Cloud computing, data backups | 150 Mbps + |

What is The Difference Between Upload & Download Speeds?


Download speed enables you to receive data from the internet. Upload speed allows data to be sent from your devices to the internet. The quicker the speeds, the faster data can transfer using your internet connection.

Download speed is much more important than upload speed. When browsing broadband deals, download speed is advertised more prominently.

The importance of broadband speeds depends on how you're using your broadband. If you have a lot of people using the internet at once, or you spend a lot of time streaming and gaming, speed is important.

Internet speed can be measured using Broadband Speed Checker. You should take note of both your download and upload speeds.

Will I Have Any Download Limits?

Download limits are a vital consideration when choosing a business broadband deal. Hitting a download limit can have a real impact on your business and restrict the ability of your staff to do their job.

All of the broadband products offered by Love Energy Savings come with unlimited downloads and data usage.

Will the PSTN Switch off Affect My Business Broadband?

The 2025 PSTN switch off will only affect those businesses using PSTN or ISDN services. 

Businesses using fibre based broadband services or leased lines will see no change in the services. To avoid disruption, it is advised that all businesses switch to a fibre broadband or leased line connection before the PSTN stop sell date of December 2023.

Is Fibre Broadband for Businesses Worth It?

This largely depends on what your business does. There are lots of business broadband deals to choose from but finding the right one can be challenging. 

Superfast business broadband is essential in a modern business space. You may want to invest in fibre if your company does any of the following:

Multiple employees are online at once
You need to instantly sync cloud data
If you need video conferencing features and video calling
You're hosting any kind of web service
If you need unlimited downloads for any type of file sharing
If you would like to access your business files remotely
You need a static IP address.