Business Fibre Broadband Packages
Connectivity has become crucial to running a successful company. This means that business fibre broadband is rapidly increasing in demand for every industry.
Whatever your needs, our team can connect you with the best Full Fibre broadband options to ensure your business keeps connected.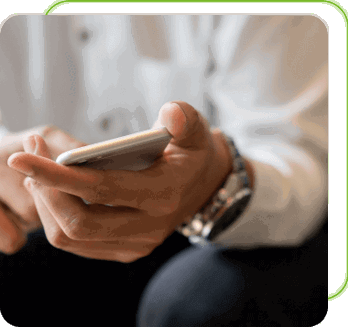 Award winning customer service team

Cyber Protection as Standard
Difference Between Fibre Broadband and a Non-Fibre Broadband Package?
Asymmetric Digital Subscriber Line (or ADSL) is non-fibre broadband. It is the most widely available and cheapest type of broadband, but it is also the slowest. A full-fibre broadband connection is a quicker alternative that more and more businesses have adopted to compete in the increasingly digital world.
ADSL broadband uses copper cable telephone lines to transmit data, whereas business fibre-optic broadband uses fibre optic cables, to which there are 2 types of connection: FTTP (Fibre to the premises) & FTTC (Fibre to the cabinet).
Is Fibre Broadband for Businesses Worth It?
This largely depends on what your business does. There are lots of business broadband deals to choose from but finding the right one can be challenging. Superfast business broadband is essential in a modern business space. You may want to invest in fibre if your company does any of the following:
Multiple employees are online at once
You need to instantly sync cloud data
If you need video conferencing features and video calling
You're hosting any kind of web service
If you need unlimited downloads for any type of file sharing
If you would like to access your business files remotely
You need a static IP address.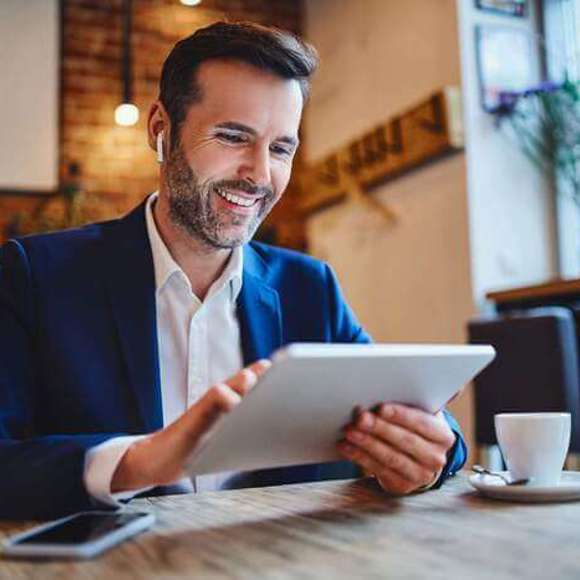 Whilst fibre optic installation costs more than ADSL lines, it may be worth it for any growing small business. As the business develops, business broadband requirements often change and investing in fibre early means you can quickly upscale your small business. It is much easier to upscale your business broadband package if you have the hardware in place.
Providers all over the UK offer fibre broadband deals to attract new business customers. Many include line rental, high download speeds and unlimited data.
It has never been easier to secure the best deal on the market. Compare business broadband deals and packages today to find a tailored solution to your business needs. 
What If I Need Faster Speeds From My Business Broadband?
Some larger businesses or companies using critical applications will need greater speeds and 24/7 customer support to minimise any potential loss of revenue. Reliable business broadband can be the difference in losing large amounts of revenue should your company experience any outages in internet connection.
Whilst looking for the fastest broadband speed, many do not realise they may be looking for something called a leased line connection. A leased line offers businesses a dedicated data connection. The word 'dedicated' refers to the fact that the bandwidth you agree on with your supplier is reserved for your business only. This means you are guaranteed consistent upload and download speeds without any downtime.
Why Choose Full-Fibre Broadband?
Despite the obvious benefits of speed and greater reliability, the old copper wire connections (ADSL) are being switched off. Upgrading your broadband to full-fibre will help you future proof your business.
Similar to the old analogue TV switch off, old internet connections will become obsolete. What is known as the 'PSTN Switch-Off' will begin in 2025, and will happen gradually as certain geographic areas will start to become unavailable.
Many businesses are moving over to full-fibre to ensure they are not left without an internet connection. Many packages are sold as essential bundles, so you may be able to get your broadband and phone line rental in one package.
Fibre Broadband vs Fibre Leased Lines
This is where things can get confusing as there are two types of broadband services that are commonly referred to as 'fibre'.
Fibre Broadband
Fibre broadband provides high-speed Internet connectivity between two locations. This type of connection exists between the service provider location and your business.
Fibre Leased Line
Leased lines are similar to fibre. A leased line is a network connection that you rent from the Internet service provider. The service connects two locations. These locations are usually your business premises and the providers' data centre. As it is a dedicated line, the fibre cable will only serve your company and is not shared with other users. This is where the difference is.
The bandwidth on dedicated lines is consistent. You will not experience slower speeds during peak usage hours.
Leased connections have symmetrical speeds. Businesses that use this type of line can upload data and download data at the same speed. Many companies who need to transfer large securely will benefit from a leased line.
24/7 support ensuring your business always has reliable internet access - partially useful if an internet outage could cost your company thousands.
 
Leased business broadband costs can be anywhere from £150 to over £1,000 a month. It is expensive but it is a premium service with super-fast fibre, secure guaranteed speeds, unlimited data and 24/7 customer support.
Installation can take anywhere from 30 to 90 days. Some businesses will wait for more than 3 months to secure a leased line.
Installing a leased line connection can be complicated. There could be some disruption around your business premises as the dedicated line would need to be installed. Small businesses leasing their premises may need permission.
Wondering if your broadband connection would benefit from a leased line? If you would like to consider this further, including any technical and environmental factors, you can read more here.
Business Fibre Broadband FAQs
Which Businesses Benefit Most From Fibre Business Broadband?

In simple terms, any business that values connectivity will benefit from this type of broadband. By investing in fibre optic cables, you are catapulting your business into the 21st century.

If there are more than three people in your organisation who need combined speeds of up to 30 to 60 Mbps, you should consider fibre broadband. There are lots of business broadband deals available and any company will benefit from unlimited downloads and getting the maximum possible speed for their connection.

A lot of call centre companies invest in fibre broadband. Call centres need to support hosted telephone services and online, live-chat support options for customers.

Slow and unreliable broadband connections can alienate existing customers and become a red flag for prospective customers. Businesses that use business fibre-optic broadband might be interested in VoIP telephone systems, which operate on the internet and are much cheaper than traditional phone lines. 

Can I Get Fibre Broadband?

Whilst there are lots of business broadband deals available, fibre broadband is not available to all businesses in the UK. 95% of businesses will be able to access fibre cables and secure business broadband. You can check whether your business is eligible on a broadband checker. 

Does Fibre Broadband Need Time To Optimise Speed?

New solutions to modern problems require patience. Business broadband and phone largely fall into this category. In our fast-paced world, short waiting periods can be frustrating.

The truth is it takes up to 10 days for your fibre optic broadband speeds to settle to a consistent rate. During this stabilisation period, you can expect both high and low broadband speeds. Once your business broadband connection has optimised itself, you should start to see strong business-grade connections kick in. Any broadband outage after this 10-day period should be reported to your provider.

Do I Need Fibre Broadband For VoIP?

VoIP works through your broadband connection. This means a high-speed fibre connection is required.

The minimum VoIP internet speed requirement is 90-100 kbps (kilobit per second) per phone. This must be multiplied by each further handset you wish to use at the same time.

You can check your existing service provider speed using the Broadband Speed Checker. These offer a reasonable estimation of your broadband speed. Not all broadband providers include unlimited data and superfast speeds, so make sure that the broadband deal meets your requirements before signing up.

What is the difference between FFTC & FTTP?

FTTP is the type of connection you get with full-fibre broadband. This is a direct connection from the exchange to your business premises.

FTTC is only part-fibre broadband. It uses fibre optic cables to the main exchange but uses older copper wires to connect to your business premises.

A leased line will bypass the exchange entirely, and you will have a full-fibre cable directly into your business premises from the provider.