Business Lines & Calls Packages
With our reliable business phone systems, you will never miss a call from your customers. We have a range of packages available ensuring that your business has everything it needs to provide excellent service.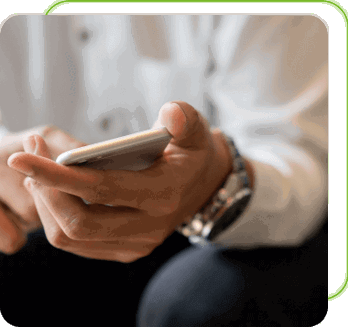 Award winning customer service team

Backed by high-powered technology

Select Services & Added Features
Business Phone Lines & Calls Solutions
Call and line packages are a great way to manage and simplify business communication costs. Your business can choose from a wide selection of lines and calls packages no matter your size. With tailored solutions, we can offer great value, reliable service and customer support.
Additional features
We've partnered with a leading UK communications specialist, Daisy to deliver the most dependable and best business call and lines experience possible.
This means we are able to offer Selected Services. These are value-adding features allowing a business to get more out of their telephone system. This includes call divert, call waiting, call blocking and much more. Ultimately, this service allows your business to easily manage call traffic.
Our Products
ISDN line

Known as Integrated Services Digital Network, ISDN lines are known for reliability and crystal-clear calls. With digital capabilities, these lines allow your team to perform multiple tasks at the same time with easy scalability and flexibility. 

Benefits of ISDN

Free installation*
High-performance digital transmission
Transmits both voice and data for higher productivity
Businesses can easily add additional connections at low costs
Call re-route disaster recovery in case the unexpected happens

Why is an ISDN line better than a traditional line?

ISDN lines offer unlimited internal calls and a more reliable connection during external calls. It's also much easier to install new lines as a business grows.

SIP Trunking

SIP solutions offer a bridge between traditional phone systems and a fully hosted solution. This is very much an introduction into operating in the cloud. SIP is a low-cost alternative ISDN.

Your business can still experience the benefits offered by an ISDN line without removing your old telephone equipment.

Benefits of SIP Trunking

Minimal disruption to your business (no new equipment to be installed)
Access to call diverts using our web portal tool
Cheaper than ISDN connections
Free calls 'internet calling'
No geographical restrictions
What is the difference between SIP Trunking and ISDN?
SIP Trunking is a newer technology allowing voice and data to be carried on the same channel. SIP Trunks to deliver voice and data through a single line via the internet. ISDN uses a traditional copper network.
If you're unsure about which business calls and line options are right for your business, our team are more than happy to advise the best solution for your business with no bias
Lines & Calls FAQs
What are the installation costs?

Costs vary depending on the solution you choose. ISDN installation is free on 36-month contracts. To discuss installation costs, give us a call and we will talk you through the charges.

Is an ISDN line better than a traditional phone line?

ISDN offer unlimited internal calls and you can easily add additional lines quickly as your business grows.

What if the solutions do not match my businesses requirements?

Some larger business will require more tailored solutions. Our team can custom build a business phones and lines package for your business.