Flexible Business Mobile Deals
Work securely on the move with tailored mobile phone tariffs for your business.
Award winning customer service team

Dedicated Account Manager
Samsung Galaxy S21
Speed, power and creativity for your team.
Apple iPhone 12
A great business all-rounder.
Apple iPhone SE
A small business all-rounder.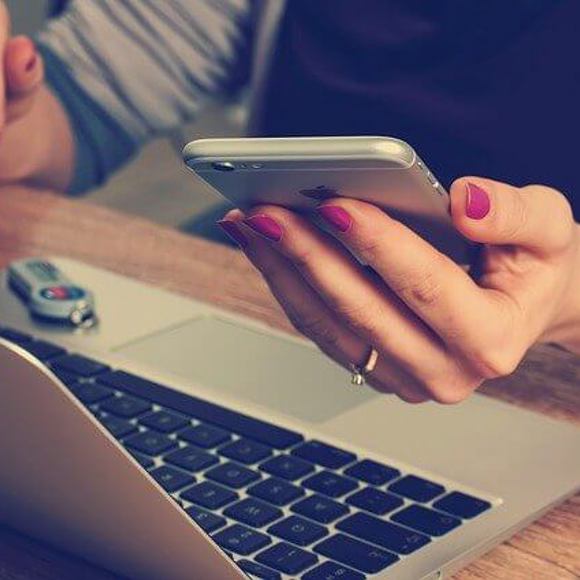 Flexible Business mobile packages
From large corporate teams to smaller businesses, we have custom telecom solutions for every business. We have relationships with O2, Vodafone and EE with a large selection of tariffs. We can even combine multiple tariffs from different networks on one single bill, giving your business lots of flexibility.
Business mobiles allow employees to work flexibility and from any location. A mobile phone contract offers unique features and tailored packages to match the needs of your team. This avoids any unnecessary costs and you can pool all lines onto one bill.
Business Mobile Solutions
Fusion

Fusion is a simple single-user tariff with the freedom to bulk buy shared allowances. This solution allows you to pool together mobile data as well as international calls and texts. You can divide these up across your team.

An agreed allowance of minutes, texts and data come as standard with the option to top up the shared allowance if required.

Benefits:

Shared data plans equipped with unlimited calls and texts in the UK and EU.
Exclusive to the O2 Network.
Additional bundles are available with international options.

Unlimited

Unlimited is a tariff with no restrictions. Your team will enjoy unlimited minutes, texts, and data. You will never need to worry about hitting your bill cap.

Benefits

Unlimited data, minutes and texts.
Your team will never go over the monthly allowance.
Available on O2 or Vodafone.

Business Mobile Leasing

We can provide your team with a high-spec mobile phone fleet. Our fixed monthly plans allow you to upgrade whenever you want. This gives your team access to the latest phones without additional costs.

Zero up-front costs.
Upgrade to the latest devices whenever you want.
Fixed-monthly costs.
Access to exclusive business mobile deals.
Business Mobile Tariffs
We work closely with EE, Vodafone and O2 through our communication partner Daisy to get great business mobile deals. This means your team can work with the latest handsets from Apple, Samsung and Huawei.
Whether your business requires international freedom or unlimited data, we can put together the right package.
How It Works
Simply complete the quote form to help understand your business mobile requirements.  
Our experts will get in touch and will provide you with a range of deals best suited to your business.
Your account manager will handle the process and keep you up to date.
Business Mobile FAQs
Why lease a mobile phone?

Mobile leasing allows you to provide your team with up-to-date handsets without the high costs. It also ensures that your equipment is always working efficiently, and your team are engaged and responsive.

Are business mobile phones cheaper?

Business mobile contracts are usually cheaper. This is because you can tailor tariffs to match your businesses exact needs to avoid any unnecessary costs. There are several options that offer flexibility that personal mobile phone contract does not.

Can I use a business mobile abroad?

You can set up your fleet of business mobiles for use internationally. This means you will not incur any additional costs for calling, messaging and roaming.