Compare Business SIM-Only Plans 
Stay connected for less with affordable Sim-Only plans that work for your business.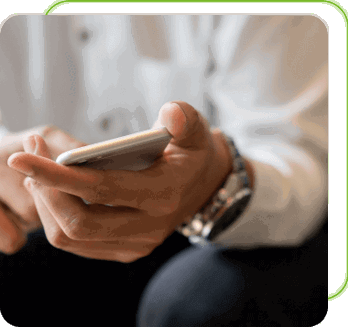 Award winning customer service team

Backed by High-Powered Technology

Packages to Meet Your Hands
How Do Business Sim-Only Plans Work?
A business SIM-only plan offers you data, calls, and texts for a monthly fee. Unlike standard pay-monthly phone deals, you don't have to pay for the cost of a handset.
SIM-only plans offer businesses excellent variety with different plan options and contract lengths available. With low-cost deals and unlimited data, SIM-only plans can be a great option for businesses that don't want to be tied down to multiple standard-pay monthly contracts.
Many providers also provide excellent SIM-only deals that provide a cheaper alternative to buying costly handsets for staff.
Business SIM-Only Plans That Work For You
Whether you're a sole trader or a business with a fleet of mobile phones, you can save money by switching to SIM-only contracts using existing handsets. They also provide a way to monitor and isolate the cost of work phone devices and usage costs.
By switching through Love Energy Savings, you can access exclusive deals from some of the UK's most popular providers. You'll have a choice of contract lengths to suit the exact needs of your business, including 30-day rolling contracts.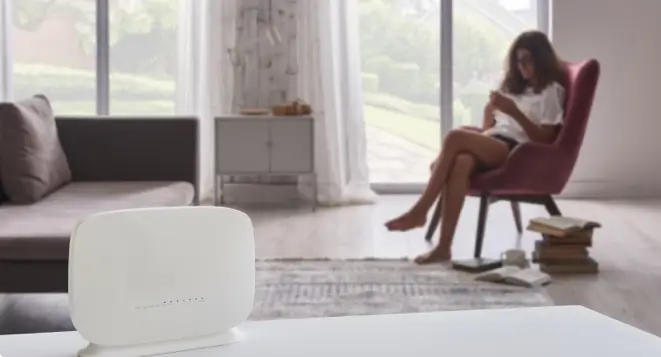 Why Choose A Business SIM-Only Contract?
SIM-only business plans are a great option for anyone who has a phone they are happy with or would just rather pay outright for their handset.
By selecting a SIM-only deal, you will also benefit from much greater flexibility when it comes to choosing your contract length. As there is no handset to pay off, you won't be stuck to 24-month plan options.
There is a huge variety of SIM-only deals on the market – to find the most up-to-date deals – compare business SIM-only deals with Love Telecoms Savings. 
Why Choose Love Energy Savings?
At Love Energy Savings, we've teamed up with Daisy Communications to provide you with the best business support across broadband and telecoms. Whether your business is seeking to switch to a new SIM-only plan, compare broadband deals, or move to a VoIP phone service, we're here to support you.
With affordable SIM-only plans from leading providers, it's easy to find a great deal. To keep your business connected for less, compare business Sim-Only plans with Love Energy Savings today.
Compare Business SIM-Only Deals Today
The best way is to run a business SIM-only price comparison with Love Telecoms Savings. We have access to a huge range of contracts offered by the UK's mobile providers.
In seconds, you can find the cheapest deals, and compare using our filters. Find out how much you can save with our business SIM-only comparison.
Our service is free, and our friendly specialists are on hand to answer your questions.
We can also compare broadband and calls and lines packages for use on your business premises. Check you are on the cheapest deal today.
Business Sim-Only FAQs
What is a business Sim-only deal?

A Sim-only deal means paying just for a SIM card and accompanying mobile services. Deals vary, but they include an allowance of calls, minutes and data.

What are the benefits of a Sim-only deal?

If your company runs a bring-your-own-device (BYOD) IT policy with staff, SIM-only deals are the perfect solution to keeping your company's overheads low. They provide a greater degree of flexibility than many handset deals, offering shorter contracts to businesses.

However, be aware that if you are considering this policy, you need to consider the cyber security implications of allowing staff to access your company's data and systems from their own devices.

For businesses that have staff working away from the office, SIM-only deals can be fantastic. Unlimited calls, texts and even data can help your team to work on the go or from home.

There are also tax benefits. You are not going to need to do any additional reporting to HMRC by providing SIM cards to staff.

What do I need to consider before choosing a business SIM-only deal?

The first thing to remember is that there are different sizes of SIMs. All smartphones and other devices that provide mobile connectivity require a SIM card to function. However, there are three SIM card sizes in common use – Standard, Micro and Nano. There is also a Combi SIM which is compatible with all three sizes, so you can pop out the size you want.

Also known as a 3-in-1 SIM, combi SIMs could be a great option if you are unsure which SIM cards are compatible with your employee's mobile devices.

The other thing to consider is the package you need. Most of the best-value SIM-only deals run for 12-month contracts. It is also common to be able to access unlimited minutes and texts. However, you will want to consider how much data your staff will need and whether tethering and VOIP services are available.

5G will give your employees access to the fastest available network speed. 5G allows you to connect more devices and increases the capacity of your mobile connectivity. For this reason, it can be a great choice for staff working remotely or from locations that don't offer good internet connectivity via broadband or 4G.

Unlimited data contracts are available, but they tend to cost a bit more than the cheapest deals.

How long is a business SIM-Only contract?

The length of business SIM-Only contracts varies and is much more flexible than standard pay-monthly phone deals.

In most cases, you can choose between a 12-month plan or a 30-day rolling contract.

Can I keep my number with a SIM-only deal?

To keep your current number when you switch to a SIM-only deal you will need a PAC code from your current supplier.

Getting hold of your PAC code is now much easier than it was in the past. All you have to do is text 'PAC' to 65075 and your network provider is required to send your PAC code in a text reply as soon as possible. In some cases, it may even be sent right away.

You can then send the PAC code to your new provider, and they will arrange to carry over your current number.

Can I switch to a 5G SIM-only deal?

Most networks offering 5G services will also offer 5G SIM-only deals. 5G has been rolled out in a range of locations around the UK where those with a 5G SIM card and a 5G-compatible phone can access the service.

However, it's important to remember that not all locations will have access to 5G as of yet.

How much data do I need?

The amount of data you need will depend on how mobile phones are used within your business. With Love Energy Savings, you can access affordable Sim-Only deals with unlimited data to keep your business connected at all times.