Flexible Leased Lines & Calls For Businesses 
Our flexible leased lines keep you connected – no matter the size of your business.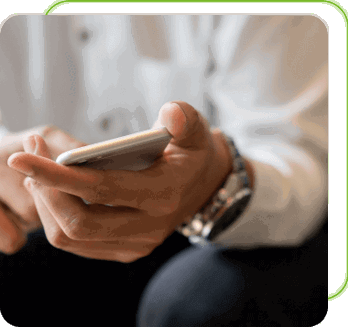 Award winning customer service team

Backed by high-powered technology

Bespoke Packages To Meet Your Needs
Leased Lines & Calls to suit your business
A leased line brings much more to your business than super-fast internet access with a phone line.
Having the right connection is vital for your communication, performance and future growth of the business. Whether you run a small company or a bandwidth-hungry office, our business leased lines options can provide the support you need.
A leased line tend to be much more expensive than typical business broadband but offer much more in terms upload and download speed, 24/7 support and greater connectivity with the power to add additional technologies to your business such as VoIP.
Leased lines may be suitable for businesses who require constant access to business critical applications. This means your business must evaluate the potential earning loss should your internet connection go down. Here are some reasons you may want to invest in a leased line.
How It Works (3 Step Process)
Complete our quick quote form to help us understand what your needs. We want to understand how your business uses an internet connection and the current phone line package you have.


Our experts will be in touch to provide a range of deals to suit the exact requirements of your business.


Your account manager will get you set up and keep you up to date every step of the way. We may need to come out and conduct a site survey to make sure you're getting the right package.
Our Products
PSTN Lines - Great for small businesses & home working

Public Switched Telephone Network (PSTN) is often used in households and small businesses. If your business requires a standard single-line solution, this could be an ideal option for you. If your organisation requires more lines, you will need to order a multiline service.

Multiline - Great for small offices on a budget

A multiline is a group of lines with one telephone number (your business landline number). The number of lines available will only be limited by the capacity of your local exchange. This makes a multiline a great option for businesses that require several lines at affordable prices.

ISDN 2 - Great for growing businesses

ISDN is a digital voice standard offering crystal clear calls as well as internet access and SEP trunking for moving to cloud hosted systems. ISDN 2 is ideal for smaller businesses requiring up to 8 telephone lines.

ISDN 30 - Great for larger business with high-growth ambitions

ISDN 30 is suitable for larger businesses who require 8 or more telephone lines. Your business will still benefit from the same crystal-clear calls, internet access and SEP trunking. You will be able to easily scale up your phone lines as your business grow.
The Benefits of Business Leased Lines
A business leased line offers your premises a dedicated business broadband connection. With a leased line, there's no need to share a broadband line with your neighbours as you would at home. Your business can rent a single line on its own.
The most obvious benefit of this is speed with a higher and consistent upload and download speed. With a shared line, your broadband speeds can fluctuate due to others eating up bandwidth. A leased line allows you to avoid this problem. The line is yours, and yours only. This means you can benefit from steadier speeds and more security.
Do I need a leased line internet connection?
Leased lines are ideal for businesses who fit into one of the following categories:
Internet access is business critical -any downtime would result in loss of revenue
Several users requiring 24/7 access
Your business requires fast and reliable internet access
At Love Energy Savings, we've teamed up with Daisy Communications. Daisy is one of the UK's largest independent business telecom providers of voice, connectivity, phone system, and cloud services. Our partnership allows us to offer our customers great exclusive deals on leased line connections, ensure you can switch you business communications over hassle-free.
Still unsure if you need a leased line internet connection. Read our guide to see if your business would benefit from the upgrade.
Lines & Calls FAQs
Does my business need a leased line?

Whether your business requires a leased line will depend on the size of your business and the tasks you carry out. If high-speed broadband is vital to the running of our business, a leased line could be a great investment.

Large businesses which require guaranteed reliable internet around the clock are most likely to benefit from a leased line.

What tasks can leased lines help with?

Leased lines are ideal for businesses which regularly carry out tasks including uploading data, making video calls, website hosting, using a VPN, or allowing remote users to access your office's servers.

What speeds are available on a leased line connection?

Speeds on a leased line can be available from 10Mb right up to 10GB (10,000M). These speeds are also symmetrical which means your download and upload speeds will be the same.

Does my business need a landline?

There are options available to businesses for calls to be made using broadband instead of a traditional line.

VoIP (Voice Over Internet Protocol) allows businesses to power calls via the internet rather than a landline. If you're interested in switching to a powerful IP phone system, take a look at our VoIP phone system options.

Who currently supplies my phone line?

The easiest way to find out who supplies your current phone line is the company listed on a recent bill. If you let your building, you may have to ask your estate agent or landlord.

If you're not in charge of the buildings business broadband or phone lines, it might be worth trying to renegotiate the terms of your tenancy. This will help you prepare your business for future advancements in technology.

If these first options are not available, you will often find a phone plug sockets with a logo printed on them. This is not a guarantee, but it is worth checking.