Compare Business VoIP Phone Systems
Powerful business VoIP phone systems with great flexibility and call management features.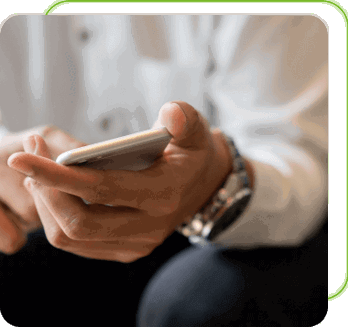 Award winning customer service team

Backed by high-powered technology
Popular VoIP Phone System for Small Business:
Phoneline+
From £8.99 Per User
Our Phoneline+ offering has been specifically designed to replace traditional landline services with business VoIP technology at competitive costs.
Why choose Phoneline+?
Free UK national and mobile calls
Access VoIP services with a broadband connection
Make and receive calls from anywhere
Add, remove, and manage other users easily
Futureproof technology ready for the 2025 PSTN switch off
Daisy Hosted Voice
From £15.95 Per User
Daisy Hosted Voice is our leading business VoIP package to get your business ready for the 2025 PSTN switch off.
Why choose Daisy Hosted Voice?
A scalable business VoIP solution
Benefit from unlimited calling between colleagues
Ideal for flexible and remote working
Simple & easy to setup
Cloud-ready system for greater call management & security
What Is VoIP? 
VoIP (Voice Over Internet Protocol) is a cloud-based phone system. VoIP allows forward-thinking businesses to make calls via an internet connection.  
A business VoIP phone system means you are no longer relying on older analogue systems, and you can integrate great features to provide your customers with a great experience. A remote working world requires intuitive features and a VoIP phone system allows your team to make business calls through their laptop or smartphone. 
There are several reasons why businesses are turning to cloud-based phone systems, including:
Small or large businesses -flexible and cheap to set up. VoIP phone systems are great for growing businesses to quickly upscale and install a new line - and your team can make calls from anywhere.
 
The big switch off -all analogue phone lines (both household and businesses) will no longer be able to make calls from a traditional phone system soon. We will all be switching to a fully digital network by 2025 - avoid the last-minute rush!


Features to suit your business -you can customise your cloud-based phone system to help your team become more efficient with conference calls, call insights, virtual receptionists and much more.
Pros of Business VoIP Phone Systems
Off-site management - Business owners do not have to worry about system maintenance. The best business VoIP providers manage and maintain the cloud in a secure, off-site data centre. 
Lower costs - VoIP systems are cheaper than traditional analogue systems. Most business customers pay just £10 per line. 
Installation time - It is much easier and quicker to install cloud-based networks than it is to install analogue networks. Analogue networks require copper wiring, which can take weeks if not months to install. Digital networks only require compatible headsets and suitable bandwidth.
Scalable - Cloud-based phone systems are scalable. They do not depend on physical infrastructure, which means that new lines can be added to existing contracts with ease. They are perfect for businesses that want to respond to increasing or decreasing communication needs in their sectors. 
Portable - With business VoIP phone systems, everything is done over the internet. Business owners can move premises without disrupting their communications systems. 
Advanced features - VoIP systems come with advanced features. Typical analogue communications systems do not have interactive voice response and advanced voicemail features. Even better, business owners can pick and choose which features benefit their employees.
Cons of Business VoIP Phone Systems
Dependent on bandwidth - We only recommend VoIP for businesses that have reliable internet connections. When the internet goes down, so do business VoIP phone systems.
Audio quality - The quality of VoIP audio depends on the strength and quality of the internet connection, hardware, and services. 
Unexpected costs - It is a little-known fact that VoIP customers may incur extra costs if they phone someone who does not have VoIP capabilities. Even the best business VoIP providers keep their customers in the dark about this fact. 
Hardware costs - Business owners have to invest in hardware that is compatible with cloud-based phone systems. 
Your business will be able to enjoy:
24/7 customer support
Online admin portal
Call Analytics
Call forwarding/ handling
Call recording
Full installation
Great call quality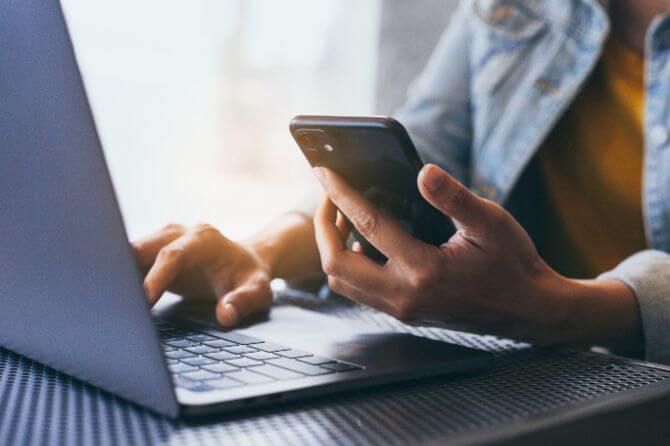 Does Your Business Need A VoIP Phone System? 
Traditional telephone systems will not work from 2025 due to the PSTN switch-off. Businesses will not be able to purchase a new line on the traditional phone network from 2023. 
This means all businesses will have to invest in a VoIP system. It is in every business's best interest to upgrade as it offers far better business features at a cheaper price. VoIP telephone systems are important for any business from small start-ups right up to large corporate headquarters.
How Do Businesses Use VoIP and Cloud-Based Phone Systems?
Many companies are switching to a cloud-based phone system out of necessity, but are discovering some great features that are powering up their business. 
A VoIP phone system unlocks some great features not available to businesses using traditional phone systems. 
It works very similarly to a personal or business mobile phone contract, meaning you pay a monthly fee for a set amount of minutes. It is much cheaper than traditional business phone line systems, a huge appeal to both small and large businesses.
Business VOIP is one way that businesses are upgrading their phone systems. Switching to VoIP has allowed many businesses to improve the quality of their phone calls, as well as reduce costs. However, it is not for everyone. VoIP has certain internet speed requirements. 
In a world where team members may be working in different locations, communication is critical, and it is important that customer service does not suffer. VoIP allows businesses to 'twin' user handsets for simultaneous inbound calling.
Mobile handsets can also be 'twinned'. This means that a team member is always available, even if your site goes down in any disaster. Calls can also be forwarded if a team member's phone is not answered at your preferred time.
Do I Need A Good Internet Connection For Business VoIP? 
To achieve good quality voice calls, 10 VoIP handsets will need 1Mbps. For every additional user, a business will need an extra 100kbps. Businesses will need to have a strong and reliable business broadband connection to host a VoIP telephone system.
We've teamed up with multiple VoIP phone system partners in the UK to deliver leading business telecom solutions. Our mission is to save businesses money on all their utilities. Our team of experts work with Daisy to provide great customer support with exclusive deals for Love Energy Savings customers.
How do I check my broadband speed? 
VoIP can provide higher quality calls than traditional phone lines, as well as provide easier and more secure storage options. However, you do need a high-speed internet for VoIP. Checking if you have fast enough internet is not difficult.
The easiest method is to check with your current ISP (Internet Service Provider) what speed you have signed up to receive. While this is not always what you will actually receive, it is often a good estimate.
Alternatively, you can use one of the many online broadband speed checkers, such as Broadband Speed Checker. These offer a reasonable estimation of your broadband speed.
A great solution for broadband speed issues could be to implement a hosted PBX system. Both new and existing business owners will have heard of the phrase 'hosted telephony'. Hosted PBX phone systems such as hosted VoIP phone systems allow businesses to communicate over the Internet. More and more business owners are investing in digital systems, which require less maintenance and upfront costs than traditional systems.
Do I need a hosted PBX?
If your business operates worldwide, a cloud-hosted phone system can be the best solution to keep your employees connected, they can still connect and make contact through the hosted PBX system. This is a great solution for remote workers or employees who travel a lot with work.
What Is a Hosted Phone System?
Hosted telephony is a modern alternative to traditional analogue phone systems such as PSTN. Hosted telephone systems, also called PBX phone systems, connect to IP networks.
PBX (Private Branch Exchange) systems transmit data through the Internet. Unlike traditional methods, which require physical hardware, hosted telephony relies on secure internet connections. Business owners in the UK can also access this type of system through dedicated leased lines.
How Does A Hosted PBX Work?
Your hosted PBX service provider will manage and host your business communications systems through VoIP (Voice Over Internet Protocol) technology. However, this does mean that a cloud PBX heavily relies on a strong internet connection.
VoIP allows calls to be placed over an internet connection, via the cloud, rather than a standard phone line. Of course, you need VoIP desk phones to access a hosted, or cloud-based PBX.
The important part is that your PBX service provider will manage all of the hardware, including the server necessary to connect your calls externally. This is a fantastic solution for many businesses and set-up is generally fairly quick and easy.
VoIP Phone System for Small Business
We specialise in helping small businesses prepare for the big PSTN switch-off. Preparing early ensures that there's no business downtime during the last-minute rush to install reliable VoIP phone systems.
VoIP solutions often meet the requirements of modern businesses much better than traditional phone lines. With advances in technology and ever-changing environments, VoIP services can help create a better customer experience alongside cheaper scalability as the company grows.
Advantages and Disadvantages of VoIP Solutions for Small Businesses
Like any service, there are advantages and disadvantages of VoIP Solutions for small businesses. Although we champion VoIP as one of the best comprehensive package providers for new and small organisations, there are a few disadvantages to be aware of.
Advantages of VoIP Solutions for Small Businesses
A VoIP service transmits calls through the internet, and this comes with a variety of benefits:
Employees can work from home with VoIP's reliable remote connectivity. Employers can cut back on rent, electricity, cleaners, and other necessities when their staff work from home.
VoIP users do not have to pay for hardware installation. If you already have a broadband system and office phone, your business is ready for VoIP Solutions.
Businesses do not have to pay for a line rental, meaning they pay a lower cost per call.
When you choose VoIP Solutions for small businesses, you never have to worry about external IT support again. VoIP will handle any issues that arise.
VoIP offers businesses a comprehensive package. You can purchase all your office, mobile, and data service needs in one place with VoIP.
Disadvantages of VoIP Solutions for Small Businesses
The main disadvantage of VoIP is that it requires a constant internet connection, power source, and consistent broadband speed. Businesses that operate in areas that have regular power outages might struggle with a VoIP system. Low bandwidth can also cause calls to disappear completely. A high-speed internet connection is often recommended for the best quality.
When employees use VoIP, their calls come from an IP address that has no cell tower information or GPS data. This might present a problem if an employee needs to call emergency services through their VoIP system. Emergency services cannot trace addresses through the VoIP system.
Telephone Systems for Businesses - Do I Need New Hardware?
Many phone system providers have already stopped selling traditional desk phone systems and everyone will completely stop selling them in 2023.
If you're starting from scratch, cloud-based phone systems are great for minimum investment. Cloud phones operate on your computer or smart mobile device. All you need is an internet connection. Some traditional desk phones are compatible with VoIP services, so it is worth checking the compatibility before investing in new handsets.
Is A VoIP Phone Service Reliable?
Providing you have a good internet connection, your calls with achieve the same clarity as your old traditional desk phone. In some cases, your VoIP call quality may be higher.
VoIP calls made over your internet connection take priority over data, so you can be sure that your call quality will be consistent. Of course, quality and reliability are added by VoIP providers.
VoIP and Hosted PBX FAQs
Is VoIP cheaper than traditional phone systems?

VoIP is much cheaper than traditional telephone systems. This is especially true if a business makes a lot of international calls.

How does VoIP work?

VoIP takes your audio and turns it into digital signals using your broadband connection to send the data. The data is then transferred back to audio for the person on the other end of the phone. The process is as quick and seamless as using traditional telephone systems but with added features.

Is VoIP safe to use?

VoIP is as safe as traditional telephone systems as long as the internal IT infrastructure is secure. Many VoIP providers have added security to ensure calls cannot be intercepted by hackers. All exchanges have strong security as the hosted phone platform is a closed, data-encrypted system.

According to a report published by Accenture Security, as many as 70% of business leaders are concerned about cyber security. This inevitably means that there are going to be some questions asked about VoIP security. 

The truth is that VoIP is as secure as your current IT infrastructure. If your business already has strong protections in place, there should not be an issue. 

In addition, most high-quality VoIP phone system providers have a data-encrypted system to ensure that calls cannot be intercepted by hackers. 

When should I switch to a business VoIP system?

You should switch to a cloud phone system as soon as possible. You will be able to use your traditional phone system until your area is 'switched-off' - BT will have started their gradual switch-off with the aim to be fully digital by 2025.

What equipment is needed for a VoIP phone system?

You may want to purchase VoIP phones for your office. However, it is not essential to purchase any specialist VoIP phones as you can link your computer or mobile device to the system. Your current office phone may also be compatable.

All you need is a good internet connection.

How do I find the right VoIP phone service for my business?

What Is A VoIP Caller?

A VoIP caller is someone who is calling you using a VoIP phone system. From 2025, everyone will be using a VoIP phone to communicate as the public switched telephone network is closed.


Using a VoIP phone system will not be free but it costs much less to make calls than using traditional phone systems.

Where can I get a VoIP package?

If you have decided that VoIP is right for your business, you can switch to a VoIP package with us. Our experts can help you build the perfect package for your business. 

You should carefully consider your specific requirements and user needs. We offer a variety of specialised VoIP packages to suit every business's needs. You can get a quote here.

Are VoIP Systems Suitable for Large Businesses?

Business VoIP phone systems are suitable for small, medium, and large businesses. These systems are not constrained by the same rules as traditional analogue systems that require copper wiring. In fact, cloud-based phone systems can scale up or down with ease. Business owners can add new phones (or other communication devices) to their contracts as they gain new clients and customers. Business VoIP phone contracts charge customers on each new line. 

We recommend VoIP for business owners who see growth in their futures. Startup companies love VoIP systems because they can increase or reduce the number of lines that they pay for at any given time.

What Is The Quality And Reliability of a VoIP System Like?

Back in the earlier days of VoIP, it gained a reputation for poor call quality. Those days are long gone and VoIP now offers great call reliability. 

Many providers offer 24/7 customer support to ensure that should the worst happen, you're back online as soon as possible. Service agreements usually depend on the package you choose. Should you have any issues, your provider will have multiple data centres as a backup. 

The only thing you will need is reliable fast fibre business broadband to support a VoIP system. The more VoIP lines your business requires, the stronger the internet you require. Many large companies opt for a reliable leased line - a more powerful internet connection with reliable upload and download speeds with no slow down during peak times. 

How Much Does VoIP For Business Cost?

As with any service, the cost varies from provider to provider. VoIP is much cheaper than traditional analogue phone systems. This type of system does not rely on physical copper lines, which eliminates a lot of the costs associated with monthly fees. 

In general terms, business VoIP phone systems cost around £10 per month per user. The initial hardware cost is around £100 per user. 

Browse through our VoIP for business deals to find exact prices. 

How Long Does It Take To Install A VoIP System?

It is much quicker to install cloud-based phone systems than it is to install traditional analogue systems. Despite this, there are a few important factors to think about. 

The number of employees within the business can impact the installation time. Providers have to consider how many lines they need, and whether or not the existing broadband connection can support that many employees. It is not uncommon for new business VoIP phone customers to increase their bandwidth before they begin using VoIP hardware. 

Even with all these moving parts, business owners can have a new VoIP system set up in anywhere from 10 to 13 business days. One of the biggest benefits of VoIP for business owners is that it guarantees quick, hassle-free installations. 

Do I Need A Hosted PBX Service?

A hosted PBX has many of the advantages of a traditional PBX but with some additional plus points. Mobile phones are increasingly standard in many businesses, nevertheless, many customers and suppliers still want to be able to reach a traditional landline number.

A hosted PBX is safe and secure and is generally a much cheaper option than installing a server. A hosted PBX provider eliminates the need for on-site professionals to support the day-to-day operation should anything technically go wrong with your hosted PBX system.

One of the reasons hosted PBX are popular is because if you run a business with multiple locations, even overseas, they allow call routing internally for free. It offers a much better customer experience if you have an integrated phone system if you have different teams in multiple locations.

Both hosted and traditional PBX allow you to transfer phone calls and initiate call recording; however many providers offer hosted PBX with analytics data to manage functionality and reporting.

Many growing companies opt for a hosted PBX phone system as they're accessible to upscale when hiring new employees. Your service provider will be able to add a new line to the cloud phone system and all you need is a new handset.

Additionally, because the system is internet-based, employees can access a hosted PBX remotely, provided they have internet access. This is great in a world where working remotely is the new normal without employees disconnecting from the company telephone system.

Which Kind Of Business Would Benefit From A Hosted PBX Service?

Most companies would benefit from upgrading to hosted PBX systems. By using the cloud PBX, you remove the need for expensive servers, licences and specialised staff. For that reason, they are helpful for small businesses.

If your business is a start-up, or you need the flexibility to scale up and down quickly without making large-scale hardware investments, a hosted PBX can provide the solution.

Hosted PBX is extremely common in call centres and customer service centres. Banking, insurance and legal services – which rely on reliable business communications with customers as part of their core business have also adopted hosted PBX in large numbers.

Finally, working remotely has become more standard in many service sectors. Hosted PBX helps businesses facilitate a more flexible work schedule for employees because they provide a flexible and remotely-accessible communication system. You can log on from home, or even on the move. All this without sacrificing security or quality customer relationship management.

How Does a Hosted Phone System Work?

Whereas traditional phone systems depend on physical infrastructure that is located at business premises, hosted PBX phone systems do not require on-site hardware to be fully operational. Most hosted systems reside in the cloud. The term cloud computing refers to online data storage and computing power. The software and services offered by the cloud operate over the internet. Businesses can use clouds to outsource their computing needs.

Hosted systems operate on either the cloud or off-site data centres. Off-site data centres are secure, physical locations. They are not located on the premises of the businesses that they serve. In this sense, hosted networks that operate from off-site premises are not entirely digital.

Hosted telephony is a popular option because it is easy to connect to the cloud and off-site data centres. Business owners pay a monthly fee and simply plug in the desk phones that their provider has sent them. The provided desk phones will automatically connect to either the cloud or the off-site data centre. Traditional networks have much longer installation times, which can pose a problem for businesses that need to react quickly to customer demand.

Hosted PBX Phone System Pros and Cons

Hosted PBX phone systems are becoming more and more popular. There are lots of benefits to these modern systems. Here are some of the reasons why they have grown in popularity.

No upfront costs - Lots of business owners choose hosted telephony because it does not require large upfront costs. In the past, big businesses invested in expensive leased lines for improved networks. Leased lines require weeks if not months to install. Hosted customers only have to pay for initial setup costs for essential items such as compatible handsets, routers, and modems.
Incoming calls - Hosted systems are perfect for call centres and busy offices. Employees can answer incoming calls on desk phones, mobile phones, or even applications.
Manage international communications - An interface is all that PBX customers need to manage international communications. This feature is perfect for business owners who want to expand their reach.
Modern alternative - Hosted PBX phone systems transmit data through a secure internet connection. They are modern alternatives to traditional analogue PSTN networks. By investing in a PBX system now, managers can avoid the disruption that will come with the PSTN switch-off.
Range of features - Hosted phone systems come with a range of features. With hosted hybrid systems, business owners can pick and choose the features that suit their organisation. This is ideal for people who want tailored services. Hosted systems are very versatile, and can adapt to meet the needs of any kind of business.
The provider manages maintenance - The cloud host or off-site data centre manager will maintain the network. They will complete all the necessary updates to keep the software running smoothly. People who invest in PBX systems never have to worry about expensive maintenance bills.

The biggest disadvantage of hosted telephony is that it requires a stable internet connection and suitable bandwidth. However, business owners can opt to increase their bandwidth whilst setting up their preferred hosted network.

It is important to remember that not all hosted systems are the same. True cloud-hosted phone systems and hosted hybrid phone systems are similar, but there are a few significant differences.

What Is A True Cloud Hosted Phone System?

True cloud-hosted telephony systems are designed for small businesses. It is a common misconception that true cloud systems allow small business owners to choose features that suit them. There are only a few pre-set features available to organisations that want this type of system. This system offers small businesses communication features that they would only otherwise be able to access through premise-based, traditional phone systems.

Small and blossoming enterprises might not be able to pay for expensive premise-based systems. In this case, true cloud-hosted telephony systems are ideal.

True cloud-hosted PBX phone systems operate entirely over the internet. As with other PBX systems, this is both the biggest advantage and disadvantage. If the internet connection is not secure or strong, the communication features will not work.

What Is A Hosted Hybrid Phone System?

Hosted hybrid phone systems require a physical data centre. The data centre is not located on the business premises. In simple terms, hosted hybrid systems are just like premise-based phone systems, except they are located off-premises. Hosted telephony systems like this prove to be a hassle-free alternative to traditional on-site phone systems. The data centre will handle any updates and maintenance tasks.

Whereas true cloud systems offer pre-set features to small businesses, hosted hybrid systems offer a much larger range of features to businesses of every size. Business owners can add features and applications to their packages as their businesses grow. We recommend this hosted PBX phone system for business owners who want responsive, flexible software.

What Is the PSTN Switch-Off?

Phone network providers have dubbed the switch from analogue to digital phone systems the 'PSTN switch-off.' PSTN stands for Public Switched Telephone Network. Since the early 1800s, domestic and commercial phone network users in the UK have used analogue PSTN networks for their communication needs.

In 2019, Openreach announced that PSTN networks will be defunct in 2025. Openreach is a UK-based company that manages all the telephone ducts, cabinets, exchanges, and cables in the UK. It will stop selling new systems that operate on PSTN networks in 2023.

This transition will cause a lot of disruption for business owners and homeowners who do not switch to a hosted telephony system before 2025. Essential equipment such as panic alarms, burglar alarms, and even security systems that operate on PSTN networks will stop working by 2025. We recommend switching to a hosted PBX phone system as soon as possible.