Compare Business VoIP Phone Systems
Powerful business VoIP phone systems with great flexibility and call management features.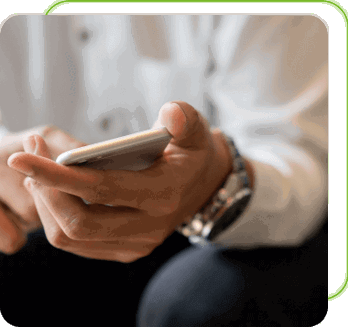 Award winning customer service team

Backed by high-powered technology
Popular VoIP Phone Packages:
Phoneline+
From £8.99 Per User
Our Phoneline+ offering has been specifically designed to replace traditional landline services with business VoIP technology at competitive costs.
Why choose Phoneline+?
Free UK national and mobile calls
Access VoIP services with a broadband connection
Make and receive calls from anywhere
Add, remove, and manage other users easily
Futureproof technology ready for the 2025 PSTN switch off
Daisy Hosted Voice
From £15.95 Per User
Daisy Hosted Voice is our leading business VoIP package to get your business ready for the 2025 PSTN switch off.
Why choose Daisy Hosted Voice?
A scalable business VoIP solution
Benefit from unlimited calling between colleagues
Ideal for flexible and remote working
Simple & easy to setup
Cloud-ready system for greater call management & security
What Is A VoIP Phone System? 
VoIP (Voice Over Internet Protocol) is a cloud-based phone system. VoIP allows forward-thinking businesses to make calls via an internet connection.  
A business VoIP phone system means you are no longer relying on older analogue systems, and you can integrate great features to provide your customers with a great experience. A remote working world requires intuitive features and a VoIP phone system allows your team to make business calls through their laptop or smartphone. 
There are several reasons why businesses are turning to cloud-based phone systems, including:
Small or large businesses -flexible and cheap to set up. VoIP phone systems are great for growing businesses to quickly upscale and install a new line - and your team can make calls from anywhere.
 
The big switch off -all analogue phone lines (both household and businesses) will no longer be able to make calls from a traditional phone system soon. We will all be switching to a fully digital network by 2025 - avoid the last-minute rush!


Features to suit your business -you can customise your cloud-based phone system to help your team become more efficient with conference calls, call insights, virtual receptionists and much more.
How Do Businesses Use Cloud-Based Phone Systems?
Many companies are switching to a cloud-based phone system out of necessity, but are discovering some great features that are powering up their business. 
A VoIP phone system unlocks some great features not available to businesses using traditional phone systems. 
It works very similarly to a personal or business mobile phone contract, meaning you pay a monthly fee for a set amount of minutes. It is much cheaper than traditional business phone line systems, a huge appeal to both small and large businesses.
Your business will be able to enjoy:
24/7 customer support
Online admin portal
Call Analytics
Call forwarding/ handling
Call recording
Full installation
Great call quality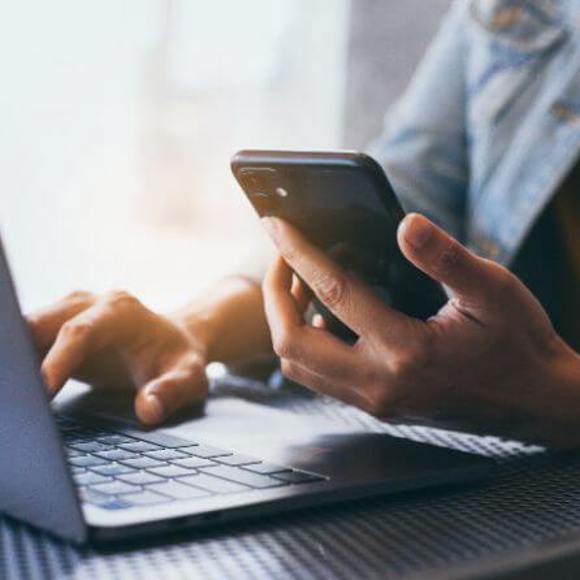 Does Your Business Need A VoIP Phone System? 
Traditional telephone systems will not work from 2025 due to the PSTN switch-off. Businesses will not be able to purchase a new line on the traditional phone network from 2023. 
This means all businesses will have to invest in a VoIP system. It is in every business's best interest to upgrade as it offers far better business features at a cheaper price. VoIP telephone systems are important for any business from a small start-ups right up to large corporate headquarters.
In a world where team members may be working in different locations, communication is critical, and it is important that customer service does not suffer. VoIP allows businesses to 'twin' user handsets for simultaneous inbound calling.
Mobile handsets can also be 'twinned'. This means that a team member is always available, even if your site goes down in any disaster. Calls can also be forwarded if a team member's phone is not answered at your preferred time.
Do I Need A Good Internet Connection For Business VoIP? 
To achieve good quality voice calls, 10 VoIP handsets will need 1Mbps. For every additional user, a business will need an extra 100kbps. Businesses will need to have a strong and reliable business broadband connection to host a VoIP telephone system.
We've teamed up with multiple VoIP phone system partners in the UK to deliver leading business telecom solutions. Our mission is to save businesses money on all their utilities. Our team of experts work with Daisy to provide great customer support with exclusive deals for Love Energy Savings customers.
VoIP Solutions For Small Businesses
We specialise in helping small businesses prepare for the big PSTN switch-off. Preparing early ensures that there's no business downtime during the last-minute rush to install reliable VoIP phone systems.
VoIP solutions often meet the requirements of modern businesses much better than traditional phone lines. With advances in technology and ever-changing environments, VoIP services can help create a better customer experience alongside cheaper scalability as the company grows.
Telephone Systems for Businesses - Do I Need New Hardware?
Many phone system providers have already stopped selling traditional desk phone systems and everyone will completely stop selling them in 2023.
If you're starting from scratch, cloud-based phone systems are great for minimum investment. Cloud phones operate on your computer or smart mobile device. All you need is an internet connection. Some traditional desk phones are compatible with VoIP services, so it is worth checking the compatibility before investing in new handsets.
Are VoIP Phone Systems Good Quality?
Providing you have a good internet connection, your calls with achieve the same clarity as your old traditional desk phone. In some cases, your VoIP call quality may be higher.
VoIP calls made over your internet connection take priority over data, so you can be sure that your call quality will be consistent. Of course, quality and reliability is added from your VoIP service provider.
VoIP FAQs
Is VoIP cheaper than traditional phone systems?

VoIP is much cheaper than traditional telephone systems. This is especially true if a business makes a lot of international calls.

How does VoIP work?

VoIP takes your audio and turns it into digital signals using your broadband connection to send the data. The data is then transferred back to audio for the person on the other end of the phone. The process is as quick and seamless as using traditional telephone systems but with added features.

Is VoIP safe to use?

VoIP is as safe as traditional telephone systems as long as the internal IT infrastructure is secure. Many VoIP providers have added security to ensure calls cannot be intercepted by hackers. All exchanges have strong security as the hosted phone platform is a closed, data-encrypted system.

When should I switch to a business VoIP system?

You should switch to a cloud phone system as soon as possible. You will be able to use your traditional phone system until your area is 'switched-off' - BT will have started their gradual switch-off with the aim to be fully digital by 2025.

What equipment is needed for a VoIP phone system?

You may want to purchase VoIP phones for your office. However, it is not essential to purchase any specialist VoIP phones as you can link your computer or mobile device to the system. Your current office phone may also be compatable.

All you need is a good internet connection.

How do I find the right VoIP phone service for my business?

What Is A VoIP Caller?

A VoIP caller is someone who is calling you using a VoIP phone system. From 2025, everyone will be using a VoIP phone to communicate as the public switched telephone network is closed.


Using a VoIP phone system will not be free but it costs much less to make calls than using traditional phone systems.