Track My Switch
A better way to manage your business energy
Getting cheaper energy prices for your business can take a little time.
Because you can lock in a cheaper price 24 weeks before your current contract ends, it sometimes takes a while to switch to your new suppliers – up to 6 months in some cases.
Luckily, with our Track My Switch tool, you can get on with running your business, knowing we're working hard to complete your switch as soon as possible.
It's your personal dashboard, where you can check in to see where your switch is up to and if anything needs to be done.
No confusing terms and conditions – just full transparency and full control over your switch, all accessible online at any time.
It means peace of mind and cheaper energy prices sooner.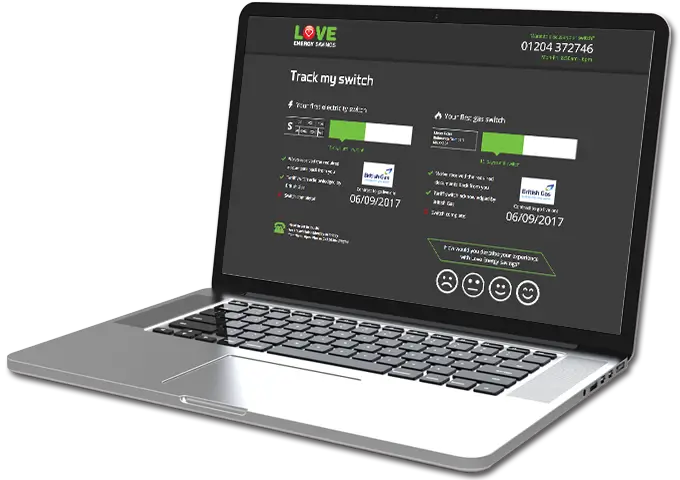 How it works
1. Find your new deal

Our friendly team will help you find a better contract for your business energy.

2. Receive your welcome pack

When you agree your new energy contract, we send you a welcome pack within 24 hours.

3. Get Track My Switch

24 hours later you receive a link to your personal Track My Switch Dashboard
Track My Switch updates in real time, so as soon as a change takes place you can see it online. And of course, if you ever want to speak to one of our team, on the Track My Switch dashboard you'll find the phone number to call.
Ready to get yourself a better energy deal? Compare and switch now
What our customers say
"It's fantastic that we can see the progress of the switch and trust it is being taken care of – meaning we can focus on running our business."
– Janet Casey, Redman Casey Estate Agents
Awards
Our Track My Switch tool has improved the experience for our customers so much it's even won awards!

Ready to get yourself a better energy deal? Compare and switch now