| Corporate Sustainability
7 Green Initiatives That Will Future-proof Your Business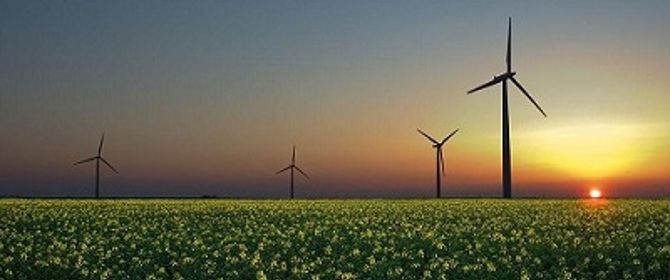 With growing consumer awareness around Environmental, Social, and Corporate Governance (ESG), eco-friendly initiatives are growing ever more important and are holding a significant place in business strategies.
Business leaders have a huge part to play in the conservation of our planet, and with changing consumer attitudes, conservation is no longer just the moral choice: it is the smart choice, too.
In fact, a report by Smartest Energy has found that 4 out of 5 people would describe themselves as likely to choose a brand with a positive approach to environmental sustainability.
1. Paperless offices
Paperless offices are without a doubt, the future of office life. In an article published by Business Week in 1975, the office of the future was predicted to embrace the world of digital documentation. Fast forward to today, and we still have a long way to go to get to the paperless utopia that was envisioned.
The businesses that are going paperless are beginning to realise that reducing paper has more than just environmental benefits: it can improve efficiency and increase productivity levels as well as dramatically reducing costs. Therefore, paper-lite offices are becoming the norm, as employees and staff members are encouraged to use online systems, communication apps and emails.
As cloud storage gets more secure and smartphone technology advances further, completely paper-free offices are not too far away. You can begin the process of making your office paper-free today by using a centralised file-storage system (such as Google Drive) and ensuring you have adequate security systems in place. Then, foster a paper-free culture by encouraging your staff to reduce their paper usage.
2. Remote working
Remote working has been slowly growing for many years, but it boomed in 2020 when many businesses were forced into remote working. The COVID-19 pandemic has brought remote working into the mainstream as employers rely on technology to bring in a new era of hypermobility, which is only set to grow in the future.
There are many benefits for both employees and employers and also for the environment. Future trends show less and less demand for a brick and mortar office, which is great for sustainability. However, we do not ever think that businesses will ever go truly remote, as nothing can replace the strong communication of meeting face to face. In fact, McKinsey suggests that office spaces will dedicate 80% of the space to collaboration spaces. This leaves businesses with the opportunity to have their employees work from home part of the week, whilst still getting all the benefits of face to face meetings, and reducing their carbon footprint by eliminating the everyday commute to the office.
You can join the trend by considering how to incorporate home working into your operations. When hiring new staff make it part of the recruitment process - can part of their job be completed from home?
3. Smart technology
Many believe that smart technology is the key to more sustainable businesses across industries. Smart lighting is leading the way in data-driven management, which can self-measure and report on energy usage, allowing business leaders to set the rate of commercial electricity used and cut down on waste dramatically.
Business smart meters are increasingly being supplied to businesses by energy suppliers. They can help to improve energy efficiency by providing accurate data on energy usage which can be used to change business practices.
Smart water meters allow companies to monitor water use per building from a cloud-based system, making it simple to develop comprehensive smart water management plans. They also support identifying leaks and waste and can support phasing-out systems and equipment that have above-average water consumption levels.
Businesses can now take advantage of searching for cheaper tariffs on commercial water rates, so before installing meters, businesses should ensure they are on the most cost-effective rate to make maximum savings.
To find out how much you can save on your business water rates, compare water prices today with Love Energy Savings.
Phil Foster, CEO of Love Energy Savings, explained how the new service is changing the way that businesses think about water charges. "For years businesses have been tied into contracts from their local water utility provider, but since a change in UK law in 2017, businesses now have more control of the price they pay for their water supply.
"By providing our customers with an easy way to compare water tariffs, Love Water Savings can help you reduce business outgoings even further and enable you to save money that you can reinvest into more important things."
4. Environmental procurement
'Environmental procurement' is the prioritisation of products and services that cause minimal impact to the environment. It includes products and packaging that is fully recyclable or is designed to reduce energy or water consumption, such as LED bulbs or flush reducers.
With more and more consumers expecting businesses to act responsibly, environmental procurement is a key objective for businesses that want to demonstrate their green credentials and reduce their carbon footprint. For example, Marks and Spencer have set a target of making all packaging recyclable by 2025.
Your business should begin to plan a long-term sustainable strategy which can help play a key role in reducing your environmental impact. It will also help you manage your resources and improve overall efficiency.
5. Eco-friendly hosting
Content on the internet is overwhelming and continues to expand. Most website information is hosted on servers, which are stored in data centres. These servers need to be kept running in cool, controlled environments, which requires a large amount of energy. This means running data centres harmful to the environment.
Many web hosts are now actively trying eco-friendly alternatives to data centres that can help to mitigate the impact data centres have on the environment, something which is referred to as eco-friendly hosting or 'green' hosting.
Technologies which are currently being developed are only set to improve over time, and green hosting will become the common option for the majority of industries that operate online.
6. Alternative energy
According to the latest figures, 40% of the UK's electricity comes from renewable sources.
Companies that switch to renewable energy such as solar power or wind energy, will enjoy consistently lower energy bills, less service disruption and an ROI over time.
The good news is that it's becoming easier than ever before for businesses to switch to renewable energy. Companies that make the change now will see a greater benefit — both for the environment and for their overheads — in the long term that those who delay.
Phil Foster believes businesses can begin making the changes today that will have a huge effect on the environment in future. "Some of the changes mentioned, like green hosting, will take a while to bed into the culture of businesses around the world.
"However, when it comes to paperless offices, remote working and alternative energy, there are steps we can all take now to ensure we look after the future as best we can.
"Even energy-saving practices around the office in our day-to-day — whether it's as simple as ensuring that lights are switched off when they're not needed or that computer banks are shut down when everyone goes home — can have a massive impact in the long run."
As a business owner, there are many steps you can take now to help your company become more sustainable, which will help you save money and become more attractive to clients in the meantime. Find out about how switching your business energy can help, or take a look at our blog for some more energy and money-saving tips.
7. Water Conservation
Saving water in your business is another effective measure which can not only make your company more green, but it can also reduce business overheads.
Simple measures such as installing tap aerators and low-flush/dual flush toilets can help to reduce your business' water usage. Additionally, by installing a water butt outside of your establishment, you can get access to water from a free source and use the collected rainwater for activities such as cleaning, instead of sourcing it from your mains supply.
You should also ensure that you conduct frequent checks on the pipework and taps in your business to reduce the chances of an unexpected and costly leak. According to the Water UK, a dripping tap can waste over 5,000 litres of water annually. You could prevent this by simply encouraging staff to close all the taps properly.
Finally, to further reduce water costs, you could switch water suppliers. Many business owners are unaware that they have the power to choose a new water supplier as this wasn't always the case. However, in 2017, UK laws made it possible for businesses to have a choice about who supplies their water.