Homepage

>

Best Energy Tariffs for Electric Cars
Best Energy Tariffs for Electric Cars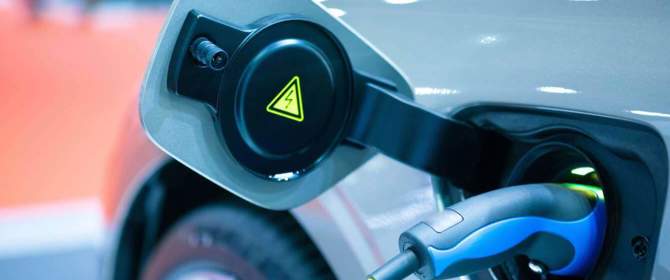 With the UK Government pledging to cease all production of petrol and diesel cars by 2035, electric vehicles are being viewed as the future of transportation.
Their lower running costs and reduced carbon emissions make them an effective choice for commuters wanting to save money and reduce their carbon footprint.
If you own an electric vehicle and a home EV charging system, it's essential that you select the right energy tariff for your needs.
In this guide we'll take you through some of the best electricity tariffs available on the market for EV charging and inform you of how you can find the best option for your requirements.
Charging your electric vehicle at home
According to 2018 Electric Nation Smart Charging Trial data, 87% of electric car charging is completed at home with a charging point.
The energy you use to charge your electric vehicle is included in your regular electricity bill. Your tariff rates, as well as the size of your car battery, will determine your consumption and energy costs. That's why it's so important for you to select a suitable tariff.
Workplace electricity vehicle charging
For businesses, installing electricity vehicle charging points can offer numerous benefits. Whether it's creating a potential income stream or retaining staff, EV charging points can be a great choice for your business.
At Love Energy Savings we can help your business install fully funded workplace EV charging points. 
Choosing a suitable tariff for EV charging
The best way to keep your electricity bills as low as possible is for you to take advantage of cheap unit rates. For example, you could select an Economy 7 or Economy 10 tariff. These contracts offer lower unit rate prices at certain points during the day such as evening and night-time, where energy usage isn't at its peak. These types of tariffs are particularly beneficial for drivers who charge their car overnight, as they can benefit from low-cost energy.
Additionally, many suppliers also offer specific electricity tariffs for households that have EV charging points. These energy contracts typically include 100% renewable energy, and you may even be offered discounts or other benefits with this type of tariff.
In order to be eligible for an EV tariff, you typically have to meet the following criteria:
You must own (or lease) an electric vehicle
You must be signed up to a direct debit agreement for your monthly billing. EV tariffs are currently not available for households with prepayment meters.
Your property must have a smart meter. If not, you should be willing to have one installed.
In order to access a home charge point discount, you have to be eligible for the Office for Low/Zero Emission Vehicles (OLEV) government grant.
What are the best energy tariffs available for electric cars?
It's essential that you select a suitable tariff with cheap unit rates in order to keep your energy bills as low as possible.
Here at Love Energy Savings, we're experts in energy contract comparisons and we've got the knowledge and expertise to help you find the best tariff for your needs.
Below we list our recommendations for the top 5 best energy tariffs currently available for EV charging, based on electricity unit rates and the number of off-peak hours on offer.
1. OVO Energy – Energy Everywhere
Off-peak rate: From 10.33 p/kWh
Standard rate: 15.89 p/kWh
Peak rate: 17.78 p/kWh
This is a 2-year fixed energy plan, so you can predict your bills and you don't have to worry about your unit prices going up! This deal offers seven hours of off-peak energy each day (typically between 00:00 – 07:00). The tariff also includes a Polar Plus membership, so you can access over 7,000 charge points across the UK with free or cheaper rates for your EV charging!
2. Good Energy – EV Driver 4
Off-peak rate: From 12.2 p/kWh
Standard rate: 16.27 p/kWh
Peak rate: 16.34 p/kWh
Good Energy designed this deal with affordability in mind. You could save between £20-£36 per year in comparison to their default electricity tariff. You could also save approximately £80 when compared to their standard variable rate tariff. Your meter set up will determine the type of tariff you are offered. Both standard and Economy 7-meter contracts are available, so you can select the option best suited to your household and EV charging needs.
3. EDF Energy – GoElectric Jan 22
Off-peak rate: From 4.5 p/kWh
Standard rate: 14.34 p/kWh
Peak rate: 17.81 p/kWh
EDF Energy offers three different tariffs with this deal to suit the needs of a variety of drivers/homes. If you have a compatible smart meter, you can benefit from longer off-peak hours (from 9pm-7am on weekdays, plus all weekend) with their Go Electric98 tariff. Their GoElectric 35 deal offers lower off-peak electricity prices, but less off-peak hours, and they also offer a single-rate tariff for customers who don't have a compatible smart meter. Additionally, EDF offers 10,000 free miles when you choose their services to lease an electric vehicle.
4. British Gas – Electric Drivers Nov 2021
Off-peak rate: 4.7 p/kWh
Standard rate: Approximately 20 p/kWh
This tariff offers one of the lowest off-peak unit rates on the market. However, you are only provided with 5 hours of off-peak lower-priced energy per day (this equates to 35 hours per week). If you do not have a smart meter installed already, British Gas will install one for you as part of this offer.
5. Octopus Energy – Octopus Go
Off-peak rate: 5 p/kWh
Peak rate: 13.33 p/kWh
This supplier offers an off-peak unit rate that is 50% cheaper than their standard Economy 7-meter night-time rate. With this deal, you get 4 hours of off-peak electricity each day, between the hours of 00:30-04:30. You could also benefit from Smart friendly API and automatically charge your vehicle when unit rates are at their cheapest, using a smart charger or cable.
Compare EV charging tariffs today with Love Energy Savings
There are many of offers available on the market for home EV charging. To make the best choice for your home, we recommend that you consider your needs and your budget when comparing tariffs.
To find out how much you could save by switching energy tariffs, simply complete our quick online energy comparison calculator.