Scottish Power reviews, prices and tariffs
Based in Glasgow in Scotland, ScottishPower has entered the Big Six thanks to the merger between E.ON and nPower that had left a vacant spot. Its customer base of over 5 million homes and businesses throughout the UK allows them to price their energy tariffs competitively. 
Starting life in 1901 as Clyde Valley Electrical Power Company, they later became South of Scotland Electricity Board (SSEB). ScottishPower's long history has put them in good stead to go on to become one of the UK's major energy providers, leading the charge in developing wind power across the UK and investing heavily in renewable energy solutions.
ScottishPower is on target to produce 100% green electricity, having closed their coal stations and gas plants. In a touch that might be seen as an added benefit for many customers, ScottishPower supports Cancer Research UK and have raised more than £25 million.
ScottishPower was also appointed by Ofgem in late 2018 to take on the customers of Extra Energy after the company went into administration.
Ownership

In 2006, ScottishEnergy became a subsidiary of Spanish energy firm Iberdrola. It's a vertically integrated energy company, meaning it owns and controls its generating facilities, distribution lines, customer access equipment and accounting services.

Location

ScottishPower's postal address is listed as:

Scottish Power Customer Services

320 St Vincent Street

Glasgow

G2 5AD

If you choose to switch through Love Energy Savings, one of our representatives will contact ScottishPower's team on your behalf, saving you the hassle of back and forth communications. That way, you get the energy tariff you want with minimal fuss.

Prices and Tariffs

Business Tariffs 

ScottishPower provides fixed-rate business energy contracts for one, two or three-year periods.

Businesses can manage their energy account online or via the YourEnergyApp and spread costs by paying monthly by direct debit. Scottish Power also has a 30-day notice period if you decide to move your business to an alternative supplier.

Domestic Tariffs

ScottishPower has a range of fixed-rate tariffs that allow you to support Cancer Research UK when you sign up. A fixed-rate energy tariff allows you to lock in the rates you'll pay for the duration of the fixed period, plus ScottishPower has additional online fixed-rate options offering further fixed rate choices.

Their standard variable tariff allows you to take full advantage of rises and falls in market prices.

ScottishPower tariffs fall within the following categories:

Fixed Tariffs

The ScottishPower fixed-rate tariffs allow you to fix the rate you'll pay for your energy making it easier to budget for your usage

Help Beat Cancer Fixed Saver January 2022
Help Beat Cancer Fix and Save January 2022
Online Fixed Saver January 2021
Online Fix and Save January 2021

Variable Tariff

A variable-rate will track the market price allowing you to take advantage of rises and falls happening within the market.

Standard Pay As You Go

- This tariff offer a variable rate where you pay the total balance of energy used each month.

Supply Source

Take a look at how ScottishPower generates its electricity, broken down by fuel source. It acquires electricity from a range of renewable and non-renewable sources.

Coal - 5%
Natural Gas - 52%
Nuclear - 11%
Renewable - 30%
Other - 2%

Compare these statistics to the typical fuel mix from UK suppliers in our wholesale energy guide.

Financial Performance

The latest financial figures for ScottishPower are from End of Year 2018 as follows:

| Metric | Total | Year on Year Change |
| --- | --- | --- |
| Group revenue | £4,994m | +2.3% |
| Operating profit | £9.42m | +44% |
| Capital Investment | £1,133m | -32% |

Awards

ScottishPower was very successful in the 2019 uSwitch awards winning awards across the may areas of service from great value to its green credentials.

uSwitch Best Account Management Large Supplier Winner 2019
uSwitch Best Deal For You Large Supplier Winner 2019
uSwitch Best Green Services Large Supplier Winner 2019
uSwitch Best Value For Money Large Supplier Winner 2019

Cancellation Policy

ScottishPower allows you to change your mind and cancel your contract free of charge in their cooling-off period. This ends 14 days after you've signed up or 14 days after you've confirmed your new tariff.

Exit fees do apply to some tariffs so be sure to check the terms and conditions before switching. You should also check your bills before you cancel to see if you have any balances on your account and that you can pay these upon leaving. You can log into your ScottishPower account online to see where you stand.

Green Performance

ScottishPower sits amongst the world's premier renewable energy developers thanks to their parent company, Iberdrola Group, the world's leader in wind energy. It's producing 100% green electricity, having already sold off its coal-fired power stations and gas plants, and investing in cleaner energy.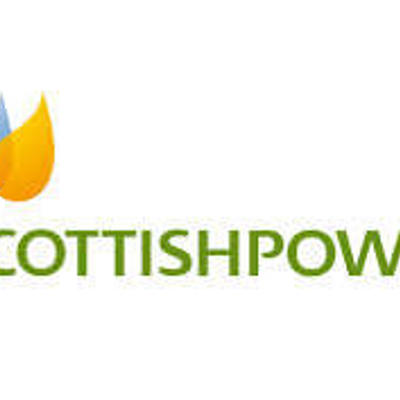 See how much you could save on your business energy in 60 seconds!
Understanding your ScottishPower Energy bill
Your statements and bills can be viewed in your YourEnergyApp, but you'll be emailed when your bill is ready.
Your online or paper bill will tell you:
The billing period (typically monthly)
What you owe and when it needs to be paid
Your estimated energy usage over the billing period
A detailed breakdown of your usage (on a dual-fuel tariff, you'll get a breakdown of both gas and electricity
Any discounts applied
A breakdown of your previous payments
A total showing your current balance and if you are in debit or credit balance on your account
How to switch to Scottish Power
Love Energy Savings can handle a switch to ScottishPower for you, even if you're just looking for a better deal on your ScottishPower tariff. We'll get everything sorted for you by liaising with your current provider and the ScottishPower team.
Enter your details here to generate a quote for your home and then simply choose the tariffs that are right for you.
See how much you could save on your business energy in 60 seconds!