Homepage

>

Should I fix my energy prices until 2023?
Should I fix my energy prices until 2023?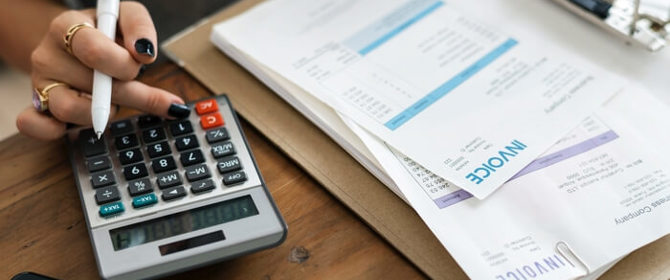 The question of whether you should fix your energy prices usually has a very simple answer. Fixed energy tariffs have been the most recommended deals as they previously provided the best prices and greater certainty.
However, soaring energy prices in late 2021 have altered the advice provided to those ready to switch. Here, we look at the current state of the energy market and whether you should fix energy prices until 2023.
Why are energy prices so high?
Energy prices have sky-rocketed in recent times and the energy market has changed as a result of this.
A worldwide squeeze on gas prices and energy suppliers have seen consumers facing significant increases when they come to renew their energy tariff.
Wholesale gas prices have hit an unprecedented high of 450 pence per therm. This has placed real pressure on energy suppliers as fixed prices agreed previously have seen them losing money on the gas and electricity provided.
A number of factors have combined to see the wholesale prices increase so dramatically. A cold winter in Europe and increased demand from Asia put real pressure on supplies. Combined with other geopolitical factors, supply and prices have been severely affected.
The UK has been hit particularly hard due to our high gas and electricity usage and a lower storage capacity than many other nations.
How has this affected the Energy Price Cap?
The Energy Price Cap places a limit on the amount suppliers can charge domestic customers for gas and electricity. The price cap aims to reflect wholesale prices and protect customers on default standard variable tariffs from sudden price hikes.
In October 2021, the Energy Price Cap was increased to £1,277 for the average household. However, it's important to bear in mind that this is not the maximum your household can be charged. If you use a high amount of energy, you may pay more than the set price cap.
The price cap is reviewed every 6 months and is set to increase by up to £700 in April. This is expected to see prices soar for domestic customers across the UK.
Should I choose a fixed price tariff?
With prices increasing, customers may be tempted to move to a fixed price tariff to avoid any upcoming hikes.
However, it's important to remember that the price cap does not affect fixed price deals. This means that many suppliers have set fixed price deals well above the current price cap to make up for a shortfall from standard variable deals.
Why you should avoid fixed price tariffs
Historically, standard variable tariffs have been some of the most expensive home energy tariffs on the market. Yet as the price doesn't affect fixed price deals, energy suppliers are increasing these tariff prices significantly.
If your fixed price deal is about to expire, you will likely have noticed a large increase in your renewal prices. This can mean that fixing your energy prices to 2023 is the wrong choice. The best prices available may well be on variable tariffs as the current price cap is below cost.
With the cost of energy continuing to increase, energy suppliers are aiming to protect themselves by setting high rates on new fixed price tariffs. Agreeing to a new fixed energy tariff now could leave you paying more than you need to for your home energy.
Reasons to keep your prices fixed
Many people simply prefer the stability and peace of mind provided by a fixed rate tariff. Even though it may leave you paying over the odds currently, knowing your unit rate for gas and electricity will remain steady can be important.
It's advised to compare your estimated bills on your new fixed rate against the expected price cap tariff in April 2022. The Energy Price Cap is expected to increase to around £2,000 for an average household. If your new fixed rate tariff is around 40-45% more expensive than your current deal, you may fall under the expected price cap increase.
How to find the best energy deals
It's important to remember that the energy market has changed significantly in recent months. When switching to a new deal, you have little to no chance of finding a tariff that is cheaper than your previous contract.
Comparing prices from as many suppliers as possible is still important for domestic customers. With Love Energy Savings, you can quickly compare the latest energy prices and view your estimated yearly costs online.
We'd always recommend having as much information as possible when comparing energy tariffs. This includes your renewal quote, the energy price cap tariff costs, and the cost of your supplier's standard variable tariff.
To start your switch, compare the latest energy prices with Love Energy Savings.