Homepage

>

The Electric Vehicle Revolution
The Electric Vehicle Revolution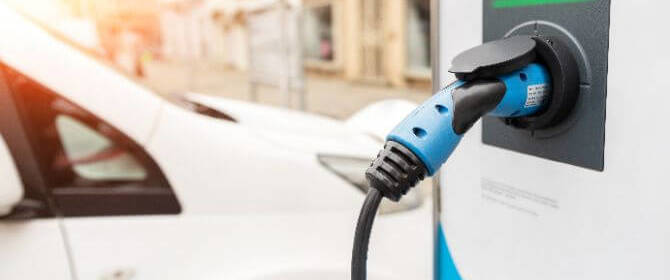 The electric vehicle (EV) market is growing exponentially in the UK. The UK government recorded that in April 2020 there were 298,000 owned and registered light-duty EVs. Electric vehicles now account for 10% of total vehicle sales in the UK. The number of EVs registered in 2020 was more than double those in 2019.[1]
The government is keen to encourage EV ownership. The plan to bring the UK carbon-neutral includes banning the sale of diesel and petrol cars by 2030. In the long-term, transition to low-emission vehicles seems inevitable.
What is fuelling this growth, and is it here to stay? We will address some of the common questions about EV ownership and infrastructure. Our advice is aimed at households and businesses keen to not get left behind by the revolution in transport currently underway.
Why is electric vehicle use growing?
EV use is growing because of a range of factors. The first is financial. Electric vehicles are powered by electricity from the National Grid or self-generated. Options for self-generation of electricity include solar panels, which convert energy from the sun. Electricity is cheaper than petrol or diesel, which means that running an electric vehicle is the cheapest option.
The cost of purchasing an electric vehicle has also gone down in recent years. This is partly due to an increase in production by many car manufacturers. All car manufacturers, like Nissan, Toyota and Ford, now have an electric vehicle range. They compete with more specialist companies like Tesla.
Improvements in technology have also made EVs more cost-effective to produce. Even compared to ten years ago, EVs have better performance. For example, batteries have improved. In many models, they can last for hundreds of miles and take less than an hour to charge.
A critical factor has been the availability of government subsidies to assist both commercial and domestic purchasers. Incentives were cut in March 2020, but you can still get a grant for £3,000 off the cost of a new electric vehicle.
Interest in combatting climate change and sustainability is also fuelling EV growth. Consumers are increasingly concerned about carbon emissions and the environmental impact of fossil fuels, particularly in urban and suburban areas. Some cities like London offer congestion charge discounts for EVs and other low-emission vehicles.
What are the pros and cons of electric vehicles?
The main benefit of an electric vehicle is reduced running costs. Small models, like the Nissan Leaf, can be fully charged for £6. You could travel up to 140 miles on this charge. An equivalent size petrol hatchback would cost between £13 and £17. There are also tax advantages to owning an EV.
Of course, electric vehicles symbolise an environmentally-friendly choice. Electricity can be produced from renewable sources, like wind and solar. Not only that, but unlike petrol and diesel vehicles, EVs do not produce emissions.
Many electric car models remain expensive, although prices have come down. This is particularly true of the larger models. How far electric vehicles can go on a single charge, and the availability of charging stations are also limiting factors. However, efforts are being made to address these issues.
Businesses and electric vehicles
Electric vehicles fleets are becoming more common. 2020 saw more companies commit to switching their fleets to electric. The Royal Mail has the UK's largest commercial fleet. They have also started trials of electric vehicles within their network.
Businesses always need to make sure they stay ahead of the competition. Even successful companies can be at risk of falling behind if they fail to take notice of economic, cultural or technological changes. This is certainly the case with EV.
Electric vehicles can be a great investment for companies. They help to reduce carbon emissions and lower transport costs. Charging points can be used as an incentive for employees. They can even be income generators.
To maintain a fleet, most businesses opt to install electric vehicle charging points. Charging points make it easy and convenient to get your vehicles' batteries filled up. There is also a Workplace Charging Scheme which offers a discount on the cost for companies. It is vital to make sure you are on the best value commercial tariff if you decide on charging points. Love Energy Savings' online comparison tool compares hundreds of contracts in seconds. You can then ensure that your charging points don't end up costing your business.
Your business can make your charging points accessible to the public for a small charge. This can generate income – if you have solar panels, it could be cost-free after installation. The availability of charging points for EV owners to charge up while they shop can also bring new customers to your business.
Electric vehicles for households
The main growth in EV ownership has been in the domestic market. Private owners can benefit from many of the benefits of commercial owners. EVs are cheaper than diesel and petrol cars to run, so can reduce household bills.
If your property has space, you can have a charging point installed. Charging an electric vehicle overnight is the most convenient way to fully charge the batteries. Like businesses, homeowners can apply for the government's Home Charge Scheme. The scheme offsets part of the cost of the installation.
If you don't want to see your electricity bills shoot up, it would be wise to compare home energy deals. Do this prior to installing a charging point. While electric charging is cheaper than petrol or diesel, EVs do use a lot of energy. To make sure you are not overpaying, Love Energy Savings can find you the cheapest contract in seconds.
[1] https://www.smmt.co.uk/2019/01/december-ev-registrations-2/