Homepage

>

Should I invest in an electric car? The future of EV's
Should I invest in an electric car? The future of EV's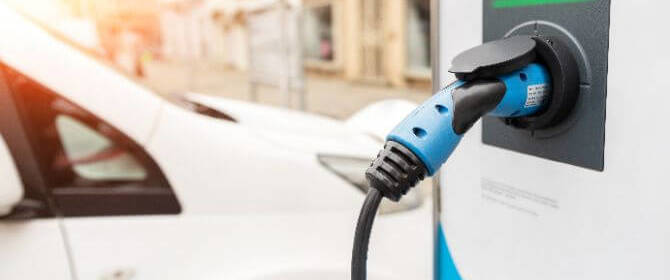 46% of Brits would buy or seriously consider purchasing an electric vehicle (EV) within the next 5 years, according to research from professional services company GHD [1].  Despite the UK's lack of infrastructure investment to a world without the classic petrol engine, the UK Director of Transport and Environment has doubled down on his EV promise by 2030. He commented "The UK will be among the first in Europe to end the sale of new cars with a combustion engine."
Despite what seems an overall lack of investment, there has been a 220% increase in public EV chargers between 2016 and 2020 according to Zap Map. Combined with the government grant scheme to subsidise the cost of EV chargers for business, the popularity of electric cars in the UK is growing rapidly.
Should I buy an electric car?
First of all, you should consider if you have the space and availability to install an EV charger at home. You'll need a garage or a driveway, as you will not be able to install a charger in a public parking space. You should also consider the availability of rapid charging points close to your home and even your place of work. There's lots of incentives for a business to invest in an EV charging point, so even if they do not have one currently, they may have plans to install one.
The cost of an electric charging point varies. A home electric car charger is usually around £500-600. The average cost for a business charge point is between £1,000 and £2,000 plus VAT. Businesses often require a much faster charger as they customers will only spend a couple of hours on the premises.
The good news is that businesses who are early adopters of EV technology can apply for the Workplace Charging Scheme.
The scheme is a voucher-based designed to provide eligible applicants with support towards the upfront costs of the purchase and installation of EV charge points. The contribution is limited to the 75% of purchase and installation costs, up to a maximum of £350 for each socket, up to a maximum of 40 across all sites for each applicant. The scheme will help cover the cost of the full unit, including the charging cable and pin plug. If you would like to integrate your charger with smart home devices, you will need to make sure they're compatible.
You can read more about EV charging here.
What electric cars are available?
The decision to purchase an electric car may come down to specs. For regular long-distance driver, the battery life is going to matter much more. Despite short battery life on earlier models, EV's have rapidly improved. More than 23 new fully electric models are due to go on sale in 2021.
There are models for every budget too. Despite Tesla grabbing all the headlines, there are car manufacturers to suite more modest budgets from the Ford Puma ST, Fiat 500 and Kia e-Niro.
Electric cars vs petrol/diesel cars
You can probably guess that running costs are much cheaper for an electric car in comparison to petrol and diesel cars. According to British Gas, a full charge with a 60kW EV will cost you around £4 per 100 miles. Travelling the same distance with a similar size car will cost around £14 per 100 miles.
There are always some downsides, and the most notable one for owning an electric car is that car insurance tends to be more expensive. However, as electric cars become more popular, the price will become cheaper. Despite this, an EV user will balance this out as they do not need to pay road tax (if the vehicle costs less than £40,000).
Ready to go electric? If you're interested in purchasing an electric car, you can speak to one of our advisors around the installation of a home energy charging point. You will also need to make sure you switch to a suitable energy tariff. Click here for more information.