| How It Works
Guide to EV Charging Point Maintenance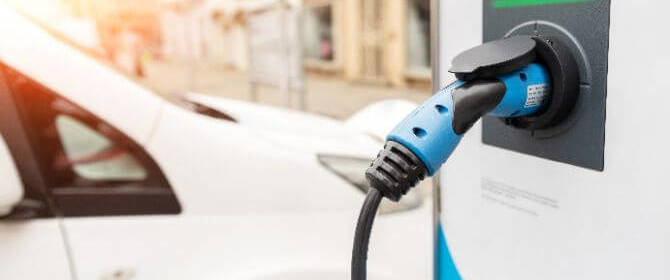 In another article previously discussed that installing electric vehicle (EV) charging points are the first step towards owning the electric car of your dreams. Maintaining your EV charging station is as important as maintaining your car. The good news is that charging station maintenance is not as time-consuming or technical as you might think.
In this article, you can find everything that there is to know about how to protect your EV charging cable from theft, how to clean it, and what warranty guarantees you can expect from EV station suppliers.
EV Charging Points
More and more homeowners and business owners are making the switch to electric vehicles. This sudden change has encouraged the government to establish clear recommendations for potential EV owners.
At Love Energy Savings, we encourage consumers to follow government guidelines on approved EV charging point models. The government also offers a grant scheme for residents and business owners who want to install EV chargers.
It is a common misconception that anyone can access an EV charging point. When you choose an installer, they will survey your home and complete all the necessary checks to ensure that a charging station is appropriate for your property.
Energy Contracts for EV Charging Points
EV charging points are becoming more and more commonplace. Lots of big-name energy suppliers are taking notice of the growing market for EV tariffs. As widespread EV adoption happens in future years, tariffs will become even more comprehensive. Now, EV owners often struggle to choose between a selection of tariffs that cater in part to EV charging and in part to other needs.
Economy tariffs are often the best option for EV owners. Economy 7 and Economy 10 tariffs are the most popular common Economy models. They offer homeowners and business owners either seven or ten off-peak hours of home electricity or business electricity. These tariffs also come with higher-than-average unit rates during peak hours.
Economy 7 off-peak hours are always during the night. Different suppliers offer consumers different off-peak periods. Some electricity suppliers claim that 11 am to 6 pm is off-peak, whereas others label 12 am to 7 pm as off-peak. Most EV owners charge their cars at night, which is why Economy tariffs are often the cheapest option.
Economy 10 tariffs offer EV owners more flexibility. Most Economy 10 tariffs offer consumers three separate off-peak periods throughout the night and day. This is ideal for people who want to charge their car overnight and use electricity during the daytime without paying expensive unit rates.
Consumers should remember that Economy tariffs can only provide them with electricity. You will have to secure a different tariff for gas. Some EV owners prefer to get all their home energy or business energy from one source. Dual fuel tariffs provide homeowners and business owners with both electricity and gas, but they do not offer the same low rates that Economy tariffs do.
How to Maintain Your EV Charging Station
It is important to maintain your EV charging point. Most suppliers will offer maintenance packages to new customers with their installation. These packages are similar to AA or RAC support that you would add to your car insurance. You can call an EV station engineer at any time of the day to fix technical issues and get your charging point up and running.
We recommend servicing your charging point every twelve months. This is a necessary point of EV maintenance. EV charging point servicing specialists will check that your charging point is efficient and safe.
How to Protect EV Charging Cable From Theft
When it comes to electric car charging, how to protect EV charging cables from theft is one of the most popular questions. EVs are often left to charge overnight, which means that drivers should be aware of security provisions.
There are lots of different EV charging stations on the market. Because of this, drivers have to buy their own cables. The threat of theft is more prominent in public spaces like petrol stations, but homeowners should also take precautions to protect their cables.
Some EVs, such as Teslas, come with locking mechanisms. Unfortunately, this measure is not always foolproof. Brute force can be enough to unlock mechanisms.
Here are our top tips for securing your EV cable.
Do not install EV charging equipment on your driveway.
Put your EV equipment in a secure garage.
Secure your charging cable to your car with a strong padlock.
Invest in a wall box charger that comes with a tethered cable.
Park on top of your cable. Please note that parking on your cable for a prolonged period could cause damage. We recommend this measure for people who need a quick solution.
Invest in security cameras and dashcams.
How to Clean Your EV Charging Station
Cleaning EV charging stations is easy. We recommend using a damp cloth on the body of the unit and a dry cloth on the connector. The unit itself is waterproof, but it is important to keep the connector dry. As an extra safety precaution, we recommend powering down the unit before cleaning it.
Cleaning the port itself is more complicated. If your vehicle is not charging as well as it used to, you might need to clean the port that connects the unit to your car. You can clean the port by gently rotating a Q-tip around the charging contacts to remove excess debris. We do not recommend using any chemicals on charging contacts.
EV Charging Station Warranty
EV charging ports are a relatively new technology. The government has been the driving force behind the roll-out of EV technology. Although they are new, EV cables and ports are subject to industry standards. Suppliers have to offer their customers a warranty with their EV stations.
Different suppliers offer different warranties. EV warranties can last anywhere from one to three years. Like most other warranties, accidental damage and neglect are often not covered. If you do not maintain your port, you will not be able to use your warranty guarantee.