| Money Saving
A Guide To 2 & 3 Year Fixed Tariffs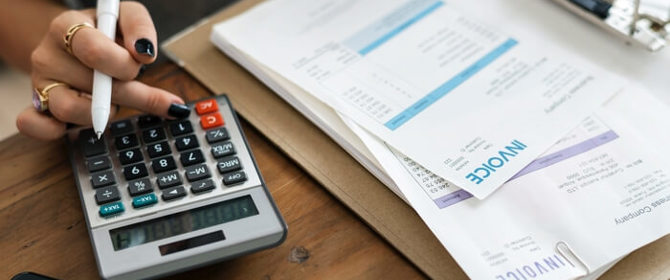 Fixed price energy tariffs are popular for both home and business energy users. A fixed tariff is ideal for managing energy bills at a stable unit price.
However, with the recent instability surrounding the energy market, many are questioning fixed price tariffs and if they are still good value for money. Whilst the energy price cap has helped protect households from even higher energy costs, price hikes are at the front of every tabloid in 2022.
But what about business energy? We have created this guide to help both business energy users and households determine if fixed rate energy tariffs are viable in 2022, and what things might look like in a few years.
With so many different types of tariffs and deals on the market, home and business owners often wonder whether 1, 2, and 3-year fixed energy tariffs are the best option for them.
What Are Fixed-Rate Energy Deals?
In simple terms, fixed-rate tariffs guarantee consumers consistent unit rates. The unit rate will not fluctuate over the course of your bill. Whether you have a 1-year fixed price energy deal or a 2-year fixed energy tariff, you can expect stable unit prices.
It is important to remember that your monthly bill can still fluctuate. If you use more gas or electricity from one month to another, your bill will increase. For this reason, fixed deals are best suited to domestic and commercial consumers who use a similar amount of energy from one month to the next.
Should I Get A Fixed Energy Deal In 2022?
The answer is a complicated one. It's no secret there's an ongoing energy crisis. The energy price cap is likely to increase by a staggering 51% in April 2022. For domestic energy customers, the answer is maybe. It may be worth looking for a fixed rate energy deal up to 40% more expensive than your current deal. As this means you will likely save around 10% if you decided to wait from the next price cap increase.
For business energy, things get much more complicated as it largely comes down the the circumstances of the business. Fixed-term contracts are great for business energy customers as it offers predictable cashflow.
It is a good idea to compare energy suppliers, and speak to one of our experts about fixed rate energy.
You can read more about the changes to the price cap here.
Business Energy Fixed-Rate Tariffs
Business energy is complicated at the best of times. With regulation changes, jargon, and the price hike crisis, business owners are in despair. Finding the right deal can often fall to the bottom of their to-do lists. Here at Love Energy Savings, we know how important it is to see the full picture. We have compiled a range of the best deals for business owners so that you can see whether it is worth switching.
Should Businesses Choose Fixed-Rate Tariffs?
Fixed-rate deals are not the best choice for all businesses. In some cases, business owners can benefit from choosing consistent unit prices. In other cases, variable rate tariffs and dual-fuel tariffs might be a better option.
Here are some of the advantages and disadvantages of fixed business energy deals.
Advantages of Fixed-Rate Business Energy
There are lots of advantages of choosing fixed tariffs.
Fixed tariffs are ideal for startup businesses that are willing to lock in specific prices to create stable bills as their work flourishes.


Fixed-rate deals are perfect for businesses that use a similar amount of energy each month. An example of this is a small retail shop on the high street or an office with a small team.


1-year fixed energy deals offer consistent bills across a short period of time. Business owners can reconsider their options at a later date.
Disadvantages of Fixed-Rate Business Energy
Although 2-year fixed tariff deals might seem like the best option, there are a few disadvantages that you should be aware of.
If wholesale energy prices fall lower than fixed unit rates, you could end up spending much more than you need to on gas and electricity.


A fixed rate tariff are available in 1, 2, and 3-year options. If you choose a 3-year fixed energy deal, you will not have the flexibility that your business might need.


If you do not renew your contract or request a different contract, your supplier will put you on a standard variable tariff. Suppliers can change the unit prices for standard variable tariffs at any time. They are often referred to as the most expensive type of tariff.
Home Energy Fixed-Rate Tariffs
There are lots of different home energy tariffs to choose from. Domestic consumers should always consider the different options available on the market. Our experts have compiled all the information that homeowners and renters need to know about fixed tariffs.
Should Homeowners Choose Fixed-Price Tariffs?
Domestic consumers can choose from standard variable tariffs, fixed-rate tariffs, dual fuel tariffs, and pay as you go meters. We recommend fixed tariffs for homes that use a similar amount of gas and electricity from month to month. When it comes to 3-year fixed deals, you should understand all the advantages and disadvantages.
Advantages of Fixed-Rate Home Energy
For a lot of domestic consumers, the advantages of fixed tariffs often outweigh the disadvantages.
Fixed tariffs are usually cheaper than variable tariffs.


You will not be impacted by inflated prices. Price hikes do not influence unit rates on fixed tariff.


Fixed deals are an excellent option for domestic consumers who want to control their monthly expenses.
Disadvantages of Fixed-Rate Home Energy
While fixed deals are the best option for a lot of domestic consumers, there are a few significant disadvantages to consider.
Home energy consumers should remember that fixed deals come with high exit costs. If you want to exit your contract early, you will pay up to £30 for gas and £30 for electricity.


If you do not act fast when your contract is due to end your supplier will put you on a standard variable tariff. The unit rates in standard variable contracts are based on wholesale energy prices. Wholesale prices are often much more expensive than fixed contract rates.
Wholesale energy prices could fall whilst you are locked into a fixed home energy contract.
Compare Business Energy & Home Energy
At Love Energy Savings, we know how difficult it is to choose between energy suppliers and tariffs. We work hard to make energy information accessible to everyone. One of the ways that we do this is with our energy comparison generator. Domestic and commercial consumers can put their details in and receive a list of suitable deals in a matter of minutes.