British Gas Reviews, News & Updates
British Gas is the UK's biggest domestic energy supplier. It's the oldest energy provider in the country, hailing back as far as the 18th century. Since then, it's become a household name, servicing millions of homes and businesses across the country.
Today, British Gas is one of the 'Big Six' energy suppliers in the UK. British Gas has also created a separate entity to deal with business energy customers called British Gas for Business. It offers bespoke tariffs and rates to commercial users.
While dozens of new suppliers have entered the market over the last ten years, customers still flock to British Gas because of their long history and reliability. Through continued innovation, they provide some of the best customer service in the energy market today.
British Gas is a multi-award-winning energy provider. It has won several awards for its customer service and its fair treatment of employees.
Its notable awards include:
Sunday Times 'Top 25 Best Big Companies to Work for' (2010, 2011)
British Insurance Awards — "Business Transformation of the Year" (2011)
Britain's Most Admired Company (Centrica)
National Customer Service Awards — "Complaints Team of the Year" (2010)
uSwitch Large Supplier of the Year 2020
British Gas prices and tariffs

Prices

| Plan name | Tariff type | Price |
| --- | --- | --- |
| HomeEnergy Fix Nov 2021v3 | Fixed until 30 Nov 2021 | £1065 |
| Standard Variable | Variable | £992.23 |
| Green Future Nov 2021v3 | Fixed until 30 Nov 2021 | £1171 |

Business tariffs

British Gas for Business offers businesses fixed-rate tariffs in contracts typically spanning 1-3 years. They accept Direct Debit payment for invoices, which can be set up at the beginning of your contract.

British Gas for Business stipulates a 90-day notice period on business energy contracts. You can manage your account online via the British Gas portal.

If you have a half-hourly meter, British Gas will give you a tailored price based on when and how you use your electricity.

Home tariffs

Domestic users can choose from fixed or variable-rate tariffs when they switch to British Gas. The range of tariffs available to domestic British Gas customers include:

Variable tariffs — Prices for your energy go up and down in line with the market
Fixed-price tariffs — Guarantee your energy rates remain the same over a fixed period of time (typically 12 months)
Green tariffs — Electricity you use is replaced with renewable energy, which is fed back into the grid.

Compare your supplier prices now.

How to compare British Gas energy tariffs

If you're interested in switching to a British Gas tariff, Love Energy Savings can help you find the best deals available.

You can compare British Gas energy prices against a large selection of domestic and business energy suppliers to ensure you can switch to the right tariff for your usage.

To compare the latest British Gas energy deals, all you need to do is enter your address and contact details into our innovative energy comparison engine.

You will then receive a list of tariff options allowing you to compare the latest gas and electricity prices in just 60 seconds.

 To help find the right gas and electricity provider, you can even compare supplier review ratings on our energy suppler table.

How to switch to a British Gas tariff

If you've found a British Gas tariff that you are happy to switch to, you can complete the entire process with Love Energy Savings.

For business electricity, switching with Love Energy Savings means you will be provided with a dedicated account manager. They will get you set up with British Gas and can even inform your old supplier that will be switching to a new contract.

Your new contact can be arranged to begin as soon as your contract ends with your old supplier. During your switch, there will be no interruption to your supply as all suppliers use the same supply network.

For domestic energy switchers, you will have peace of mind that all the admin is taken care of with no interruption to your energy supply.

Ownership

British Gas is owned by Centrica plc, a British multinational energy company based in Berkshire. Centrica was formed in 1997 following the demerger of British Gas plc. 

British Gas was original a nationalised service, known simply as the British Gas Corporation. It was privatised in 1986, floating its shares on the London stock market as a public limited company. British Gas plc was demerged in 1997, forming three companies: Centrica plc, BG plc and Transco plc. Centrica took over gas sales and trading.

Location

The headquarters of British Gas is located in Staines-upon-Thames in Surrey, England. Their address is:

Lakeside

The Causeway

Staines-upon-Thames

TW18 3BF

If you choose to switch through Love Energy Savings, one of our representatives will contact the British Gas team on your behalf, saving you the hassle of back and forth communications. That way, you get the energy tariff you want with minimal fuss.

Supply Source & Green Performance

British Gas gets its gas from the three main sources that make up the UK's gas supply:

Natural gas from North Sea and Irish Sea (43%)
Natural gas from Europe — mainly from Norway and Russia (44%)
Liquified Natural Gas (LNG) from the rest of the world (13%)

British Gas sources electricity from a range of renewable and non-renewable sources.

Coal — 7%
Natural gas — 37%
Nuclear — 11%
Renewables — 43%
Other fuels — 2%

You can learn more about the typical fuel mix you can expect from UK suppliers in our wholesale energy guide.

British Gas claims to get 43% of their electricity from renewable sources, while only 29% of electricity from other suppliers is green energy.

Centrica is also investing in 'green' gas, especially in the production of biomethane (produced from biomass fuels).

Financial Performance

The latest financial figures for Centrica are from End of Year 2018. They are as follows:

| Metric | Total | Year on Year Change |
| --- | --- | --- |
| Group revenue | £27.6bn | +6% |
| Adjusted operating profit | £1,392m | +12% |
| Adjusted earnings | £631m | -9% |
| Adjusted basic earnings per share (EPS)  | £11.2p | -10% |
| Adjusted operating cash flow | £2,245m | +9% |
| Group net debt | £2,656m | +2% |

You can see a full breakdown of Centrica plc's 2018 financials here.

More recently, British Gas has announced that it has increased annual cost savings by £50 million and will reduce investment spending by £100m.

Cancellation Policy

Commercial contracts with British Gas typically have a 90-day notice period. This means businesses need to notify British Gas of a cancellation at least three months before the contract is due to end.

On a domestic contract, you can cancel your Direct Debit with British Gas at any time. However, doing so means you'll lose your Direct Debit discount (7% off). It also means you'll need to pay everything you owe within the four weeks following your cancellation.

Check your bills closely before you cancel to ensure you can feasibly pay off any debts to British Gas. You can log into your British Gas account online to see how much you're in debt or in credit.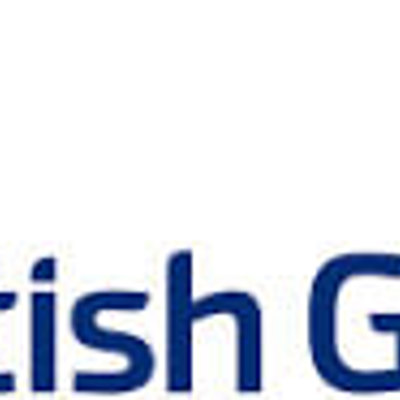 See how much you could save on your business energy in 60 seconds!
Understanding your
British Gas bill
Most British Gas bills are now viewable online; British Gas will send you an email when your bill is due.
Your online or paper bill will tell you:
The billing period (typically monthly)
What you owe and when it needs to be paid
Your estimated energy usage over the billing period
A detailed breakdown of your usage (on a dual-fuel tariff, you'll get a
breakdown of both gas and electricity
A comparison of this usage compared to last year
A breakdown of how the price has been calculated for transparency
How to switch to British Gas
Switching to British Gas from your current provider -- or even just getting a better deal on your current British Gas tariff -- is easy with Love Energy Savings. Simply enter your details here to generate energy quotes for your home or business. Then, select the British Gas tariff that best meets your needs.
Our operators will handle the rest, including communicating with your current provider and the team at British Gas. That way, you don't need to do a thing. Switch and save today.
See how much you could save on your business energy in 60 seconds!