PFP Energy reviews, prices and tariffs
PFP Energy has carved out a name for itself as not only a supplier of affordable energy with transparent prices but also a company that cares about the communities of its customers. Formerly Places for People Energy, PFP started in 2015 as a not-for-profit energy supplier, redirecting all of its profits into social projects.
In December 2016, it moved away from Places for People to become an independent business.
Having built a strong base in the domestic energy market, PFP added to its offering by expanding into the business energy market supplying SMEs in February 2018. PFP Energy has achieved a 4-star rating on Trustpilot, no doubt thanks to its transparent pricing, and consistent customer satisfaction.
PFP does not currently supply smart meters but is looking to start through 2020 onwards. PFP Energy is renowned for its good customer service, which is reflected in some of the awards it has won.
Voted 1st in the Citizens Advice Energy Supplier Performance Report 2016
Voted 2nd in the Which? 'Best Energy Firms' survey 2017
PFP Energy prices and tariffs

Residential Tariffs

PFP Energy has two tariffs. The Together tariff is a fixed rate option with the SImple Fair Energy tariff offering a rate variable alternative. The fixed-rate tariff is great for budgeting so customers can see what they're spending, whilst the variable rate allows market price changes to impact the rates, so customers on this tariff could see rises or falls in their rates.

They also offer a prepayment option where customers can preload their card at a designated PayPoint, Payzone or Post Office and be in total control of what they spend.

Business Tariffs

PFP offers custom tariffs for businesses of all sizes. Your LES representative will liaise closely with the PFP team to get you the very best deal possible for your business.

How to compare PFP energy tariffs

If you're interested in switching to a PFP Energy tariff, Love Energy Savings can help you find the best deals available to make sure you're not paying too much to keep the lights on.

Using our comparison tool, you can compare all the best PFP Energy prices against a large selection of domestic and business energy suppliers to ensure you can switch to the right tariff.

To compare the latest PFP Energy deals, all you need to do is enter your address and contact details into our innovative energy comparison engine.

You will then receive a list of tariff options allowing you to compare the latest gas and electricity prices in just 60 seconds. To help find the right gas and electricity provider for your business, you can even compare supplier review ratings on our energy suppler table.

Found a PFP Energy tariff that you are happy to switch to? Switching your energy with Love Energy Savings has its benefits for both domestic and commercial energy customers.

How do I switch to a PFP energy tariff

If you're a business switching your commercial energy with Love Energy Savings, you will be provided with a dedicated account manager. They will get you set up with PFP Energy and can even inform your old supplier that will be switching to a new contract.

Your new contact can be arranged to begin as soon as your contract ends with your old supplier. During your switch, there will be no interruption to your supply as all suppliers use the same supply network.

For domestic switches, you'll have peace of mind that the switch will be managed for you, taking away the admin of informing your old supplier and with no disruption to your energy supply.

Ownership

The ultimate parent company of PFP Energy Ltd is Sands Investment Ltd. It was acquired in the year end to March 2019. It's three directors are listed as Mr Anuj Gupta, Mr Simran Bir Singh Soin and Mr Robert George Binns.

Location

PFP Energy is located on Preston docks in the North West of England:

Edward VII Quay

Navigation Way

Preston

PR2 2YF

If you choose to switch through Love Energy Savings, one of our representatives will contact PFP Energy's team on your behalf, saving you the hassle of back and forth communications. That way, you get the energy tariff you want with minimal fuss.

Supply Source & Green Performance

The PFP Energy fuel mix is disclosed as quite heavy on natural gas and low on renewable energy compared to average UK supplier fuel mix statistics.

Coal - 8.9%
Natural Gas - 60.3%
Nuclear - 18.1%
Renewables - 8.9%
Other - 3.8%

Compare these statistics to the typical fuel mix from UK suppliers in our wholesale energy guide.

The company is working hard to build on the renewable element of their energy mix. It buys its energy from existing suppliers and generators, leaving it with little control on the sustainability of its energy. The company line is to, "strike the best balance between low prices and reducing carbon emissions over time."

Financial Performance

Cancellation Policy

According to the PFP Energy website you can cancel your switch within the 14 cooling-off period. If you choose to cancel outside of this, an exit fee may apply, dependent upon your contract.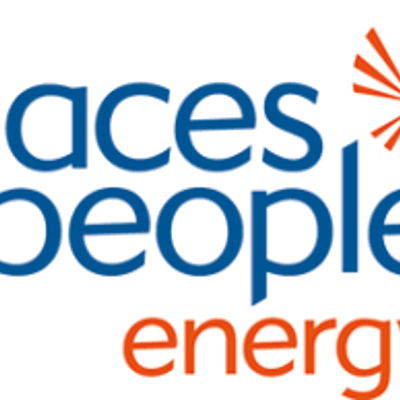 See how much you could save on your business energy in 60 seconds!
Understanding your
PFP Energy bill
On your PFP Energy bills, you'll find details of the following:
Your monthly gas and electricity charges, including usage charges, your standing charge, and details of your next payment. You'll also see whether your account is in credit or debit and how much by.
Your personal projection for the next 12 months. This is based on your current usage. It's made more accurate if you submit regular meter readings.
The cheapest tariff PFP currently offers so you can check you're getting the best deal.
Details of the cheapest tariff that's similar to yours. This is calculated on a like-for-like basis.
A full breakdown of electricity charges, including total kWh and standing charge. PFP will also disclose whether it's been calculated on an estimate or an actual reading.
A full breakdown of gas charges with the same details as (5).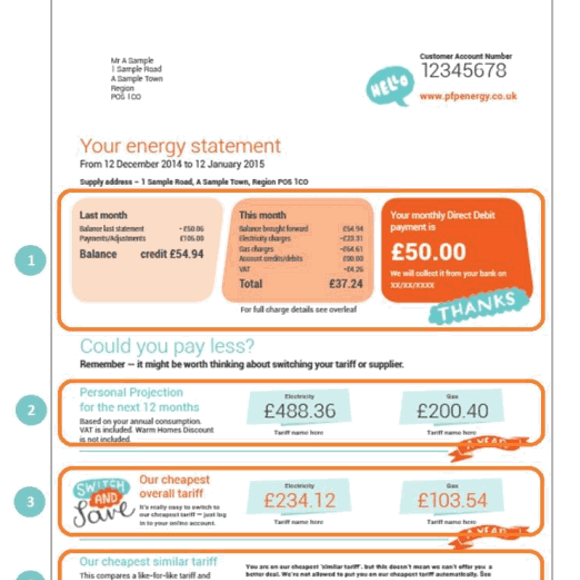 How to switch to PFP Energy
Love Energy Savings can handle a switch to PFP Energy for you whether you want to switch tariff or you're changing from another supplier entirely. We'll get everything sorted for you by liaising with your current provider and the PFP Energy team.
Enter your details here to generate a quote for your business and then simply decide if it's the right supplier for you.
See how much you could save on your business energy in 60 seconds!