| Energy Talk
Is It Better To Have A Lower Unit Rate Or Standing Charge?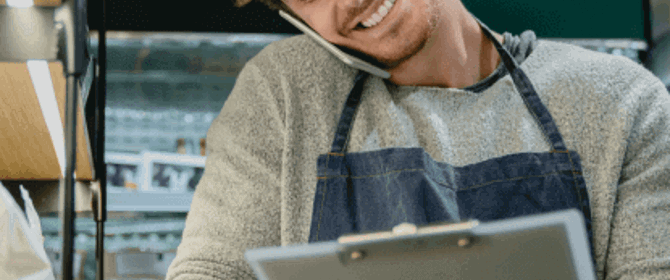 An energy tariff with a low unit rate or standing charge can seem like a great deal. Usually, energy suppliers will offer one or the other and these are actually aimed at two different types of users. 
You may think the answer is obvious and that you should go for the lower unit rate, but it can get confusing and a particular type of energy user may actually benefit from an energy tariff with a higher unit rate. 
We've created this helpful guide to help you understand when it might be a good idea to choose one energy tariff over the other when it comes down to having a lower unit rate or standing charge. 
What Is A Standing Charge? 
A standing charge is a fixed amount that you pay daily to your energy supplier to cover the cost of delivering gas and electricity to your home or business premises. This same charge will be applied to your bill regardless of how much or little energy you use. 
You can read more about standing charges here. 
What Is A Unit Rate? 
The unit rate is the price you pay for your gas and electricity. For example, your electricity usage is measured in kilowatt per hour (kWh) - the rates are set by the energy supplier and they will charge you for each kWh used. 
Average Unit Rates For UK households in 2022:
Electricity unit rate 28.34p per kWh & 45.34p daily standing charge 
Gas unit rate 7.37p per kWh & 27.22p daily standing charge. 
Read more about average UK household bills here. 
Average Unit Rates for UK Businesses In 2022: 
Micro business – 18.84 pence per kWh
Small business – 18.89 pence per kWh
Medium-sized business – 17.72 pence per kWh
Large business – 17.44 pence per kWh
Read more about average business energy costs in 2022 here. 
Should I Choose A Lower Unit Rate Or Standing Charge? 
For households and businesses who use larger amounts of gas and electricity, it is beneficial to select a lower unit rate with a higher standing charge. This decision needs to be made with your annual consumption to hand to ensure that this is the better deal for you. 
If you don't use much energy, the home is empty for larger periods of time or have a seasonal business - it is better to choose a lower standing charge. Some energy suppliers even offer no standing charge tariffs. However, these tariffs usually have a much higher unit rate, so it will only be the cheaper option for certain types of users. 
Snapshot Of The Advantages And Disadvantages Of Each Tariff 
Lower Unit Rates 
You will have lower unit rates and is ideal for large consumption users + 
You will be paying an expensive standing charge applied daily regardless of how much energy you use - 
Lower/ No Standing Charge 
Only pay for what gas and electricity you use +
Unit rate will be more expensive so only ideal for low usage - 
How To Switch Energy Suppliers? 
With increasing energy costs, it can be difficult to know if you should switch and if you should, how. When it comes to switching energy in 2022 and beyond, it is very much about managing costs to ensure you avoid future price increases. 
There's an uncertainty with many UK households and businesses looking to switch energy supplier. However, there are still some energy tariffs on the market that are attractive. Some UK households are opting to switch energy supplier to a fixed deal to avoid future price increases, despite being more expensive that the current Ofgem price cap.For businesses, many are seeking security and predictability to factor in budgeting and there are some competitive energy deal on the market. 
You can compare the latest energy prices in just 60 seconds by clicking here.