Homepage

>

Love Energy Savings receives £25 million investment from LDC
Love Energy Savings receives £25 million investment from LDC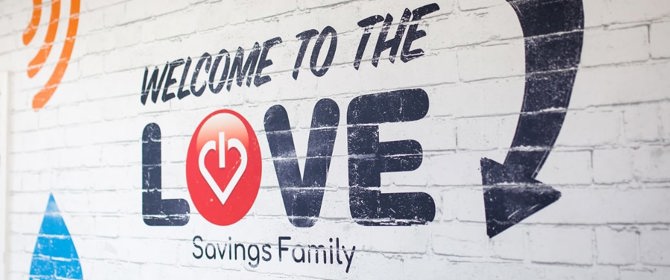 Love Energy Savings is pleased to announce that we have received investment from mid-market private equity investor, LDC, in a secondary management buyout of our business.
This marks a very important and exciting time for us as we continue to diversify our service offerings and harness the best technology to drive our business forward.
What this means for us
We have always been a company with big ambitions to change the business energy market.
And since our formation in 2007, we have grown to become the leading business energy comparison service provider in the UK, assisting more than 40,000 clients nationwide. Over 6000 happy customers have rated us as 'excellent' on Trustpilot, and in August 2018, we were the second-highest rated company for work-life balance in the UK by Glassdoor.
This new investment from LDC means for us is that we can continue to expand our service offerings and help even more businesses around the UK.
Speaking on the new investment, our CEO, Phil Foster, says: "This is a monumental moment in our history, one that will enable us to accelerate our organic growth strategy, including our expansion into water, telecoms and insurance markets.
"This investment will positively enhance the trajectory of our business, and we're incredibly excited for what the future holds".
Who is LDC?
Part of the Lloyds Banking Group, LDC is a mid-market private equity investor with over 35 years' experience in supporting the growth strategies of businesses.
LDC has backed over 600 management teams for several well-known brands including uSwitch, Seabrook Crisps, Fever-Tree and Joules
The transaction was led by Richard Ibbett and Jonathan Bell at LDC in Manchester, who will both join the board as non-executive directors.
Ibbett and Bell will also be joined on the board by non-executive chairman, Steve Weller, who was previously CEO of the energy switching service uSwitch.
Why has LDC invested into Love Energy Savings?
If there is one thing we are renowned for, it's our unwavering commitment and dedication to providing transparent and honest services that are focused towards helping our customers save money.
So it's always great to hear that our ethical approach is highly regarded throughout the business sector.
On why LDC chose to invest in Love Energy Savings, Investment Director Richard Ibbett said "Love Energy Savings is a fantastic business with an entrepreneurial, ambitious management team at the helm.
"Their commitment to providing a quality of service to customers, suppliers and intermediaries has never faltered. And in a market that is crying out for transparency, this business has set itself apart with a commitment to helping businesses save money."
While this new investment marks a partial exit for previous investors, NVM, Investment Partner Andy Leach commented "After initially investing £4.5m into Love Energy in 2015, we have seen first-hand the company's ongoing commitment to both its customers and its employees. We have thoroughly enjoyed working with Phil over the past 3 years and we're especially excited to be part of the journey for the next phase of the company's growth."
Will this investment affect you?
For our customers, suppliers, partners and employees, it will be business as usual. There will be no change to our management team, there will be no alterations to contracts and our exceptional service standards will remain as they are.
Speaking about the future, Phil Foster says: "Bringing LDC on board will enable us to build on the diversification of our services and ensure that we can continue to give our customers, old and new, an unrivalled service when it comes to quality and value for money."
He concludes: "In LDC we have a partner that not only provides the financial backing we need to turbocharge growth, but one with a strong track record of driving growth at technology-led businesses in the energy sector