| Business Advice
Who Supplies My Business Phone Line?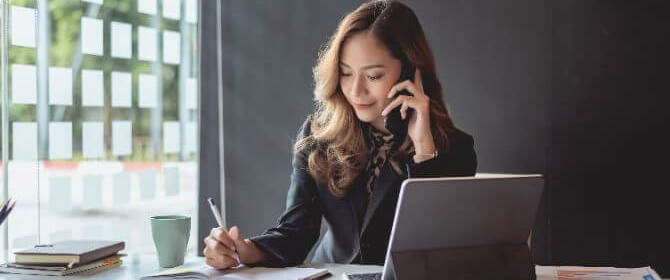 Business phone lines are not something you typically change very often. However, if it has been a while it may be time to upgrade to a better deal with modernised features for your business.
The first step is finding out who supplies your current business phone line.
Here's how you find out, how to question the service they are offering and when it may be time to switch.
How to find out who supplies your business phone line
As many business premises are leased, the easiest way to find out is to ask your landlord or estate agent. If you're not in charge of the building's business broadband or phone lines, it might be worth trying to renegotiate the terms of your tenancy.  Switching business broadband and phone packages could save you some money off your rent and provide you with the capability to customise your package.
If renegotiation is not possible, working with the landlord to switch service providers is easily done.
If you own your own building, simply check a recent bill. You can explore a new custom business phone and lines deal here.
Call 150
If you would like to know immediately, you will often find phone plug sockets with a logo printed on them. This is not a guarantee, however. It is worth checking if this is still the company responsible for your business phone line. If you plug a phone into the socket and call 150, you should reach the customer services team of the phone line supplier. This way you can find out who supplies your line.
If you are with BT – most lines still are – you can call 17070. This reaches the line test facility, where you can hear your number read back to you.
The phone line is dead
This applies mainly if you're moving into a new building. I think you would notice if your business is not connected to a phone line!
If you have plugged your phone in and tried to make a call, but don't hear a dial tone, you might be disconnected. If you hear a tone, but you can't make or receive calls, you might have a block on your line.
You will need to explore your options and pick a package suitable for your business.
How to Switch Business Phone Suppliers
You can switch business phone suppliers at any time. It is important to consider what your business may need in terms of features. We have partnered with one of the UK leading communications companies, Daisy to deliver reliable and quality business phones & lines.
This allows us to offer great features at competitive prices with 24/7 customer support. To find out more and to switch your business phone provider, click here.