Compare Home Electricity Tariffs
Get a comparison & start saving now!
Save an average of 40%
Compare home electricity & gas prices in seconds!
Compare Electricity Prices & Switch
Although domestic electricity prices have been high over recent years, households can now switch electricity suppliers to a select few tariffs.
Despite an increase in the energy price cap set for January 2024, average electricity prices are much lower than in recent years.
With Love Energy Savings, you can compare home electricity tariffs and business electricity prices quickly and easily.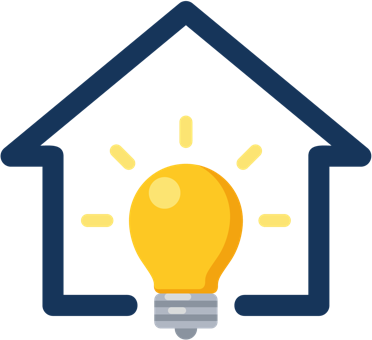 Our Simple Electricity Comparison Service
Trusted Suppliers

Complete a free comparison of a wide range of trusted suppliers.

Exclusive Online Prices

Choose from the latest electricity tariffs with our exclusive online prices.

Complete Your Switch Online

Complete and track your switch online with our 'Track My Switch' tool.

19k+ Trustpilot Reviews

We have an excellent rating from over 19k Trustpilot reviews.
Should You Switch Home Electricity Tariffs?
As energy suppliers have started to offer new deals to customers, the question for many is whether it is worth switching electricity tariffs in the current market.
When considering switching to a fixed rate deal, you should compare the tariff offered to the expected energy price cap. In January 2024, the energy price cap is expected to increase to £1,928 per year for the average household.
What Type of Electricity Tariff Can You Switch To?
With such a wide range of options, it can be difficult to know which electricity tariff type is right for you.
Each tariff type offers different benefits to customers. Picking the right tariff for your needs can help you control your home electricity bills.
Fixed Rate Electricity Tariffs
With a fixed rate home electricity tariff, the price you pay for each unit of electricity you use will be locked. This can offer security as you can easily predict the cost of your bills each month. Fixed rate electricity tariffs will also offer protection against any price rises for the duration of your contract.
It's worth bearing in mind that the price you pay each month for your electricity won't be fixed. Your overall bill will depend on your usage so may appear higher in the colder months.
Prepayment Electricity Tariffs
A prepayment electricity tariff requires households to pay in advance for the electricity they use. This could be via topping up online, through an app, or in-store with a card or key. This can allow you to keep a close eye on your electricity spend but is often more expensive than direct debit tariffs.
Renewable Electricity Tariffs
Most electricity suppliers now offer renewable tariffs providing you with energy from sources including wind, solar, and hydro power. A number of suppliers will offer renewable tariff options as standard, and the cost of these tariffs is now very much comparable to other tariffs.
Variable Rate Electricity Tariffs
On a variable rate electricity tariff, your unit rate will change in line with the electricity market throughout your contract. When prices are high, a variable rate tariff can be a good option as you will benefit from any reductions in wholesale costs before those who fixed at the higher prices.
Due to the recent energy crisis, many customers have been switched to a variable rate tariff as any fixed rate tariffs have been well above the Energy Price Cap limit.
Dual Fuel Tariffs
A dual fuel tariff allows you to manage your home electricity and home gas tariff as one. Switching to a dual fuel tariff can offer discounts as suppliers may lower prices for your custom across both fuels. You will also likely have a choice of fixed or variable rates when you switch.
Economy 7 or 10 Electricity Tariffs
Economy 7 and 10 electricity tariffs are the most common option for customers who wish to pay lower rates for their electricity at night. These tariffs offer one rate during peak hours and a lower rate during off-peak hours.
Once you've chosen the tariff type that's right that suits your need, you can compare the latest home electricity prices with Love Energy Savings.
How Much Does Domestic Electricity Cost in 2024?
Although the cost of domestic electricity will vary from supplier to supplier and household to household, Ofgem does set a limit on how much suppliers can charge.
Due to increased prices in recent years, there have been very few tariffs available below Ofgem's Energy Price Cap. This has led to fewer suppliers offering fixed rate tariffs.
In January 2024, the Energy Price Cap will be set at £1,928 for the typical UK household. This will be reviewed again in March 2024 and is expected to fall slightly.
Here, you can see how the price cap has changed since January 2023:
| Date | Annual Cost (based on typical usage) | % change |
| --- | --- | --- |
| Jan 2024 - Mar 2024 | £1,928 | +5% |
| Oct 2023 - Dec 2023 | £1,843 | -7% |
| Jul 2023 - Sep 2023 | £1,976 | -37% |
| Apr 2023 - Jun 2023 | £3,116 | -23% |
| Jan 2023 - Mar 2023 | £4,059 | +20% |
What Is the Electricity Cost Per kWh in 2024?
Although the price cap is announced as an annual cost for the average household, it doesn't actually limit your overall bill. Households with a high energy consumption may still pay more than the quoted £1,928 annually.
The price cap does limit your unit rate and standing charge prices. Below you can view the average electricity price per kWh and standing charge based on the Energy Price Cap from January 2024 to March 2024.
Unit rate (pence per kWh) - 28.62p
Standing charge rate - 53.35p per day
What is The Cheapest Way to Pay For Your Home Electricity?
We're all looking for ways to reduce our home electricity bills. With fewer savings available by switching, it can be worth reviewing how you pay for your electricity bills. Some suppliers may offer discounts on your electricity bills if you choose a direct debit payment method.
Based on the Energy Price Cap, we can see the cheapest way to manage your electricity costs:
Direct debit electricity annual costs: £967
Prepayment electricity annual costs: £963
Standard credit electricity annual costs: £1,032
Although prepayment electricity costs have traditionally been higher, Ofgem has aimed to control these costs under the Energy Price Cap.
How to Compare Electricity Prices with Love Energy Savings
Comparing electricity prices with Love Energy Savings is easy. All we need is your postcode and a few details about your current plan.
Our energy comparison engine will then instantly provide a list of quotes from top energy suppliers, giving you the best possible choice across electricity, gas and dual fuel tariffs.
All you need to do is choose the electricity tariff you'd like to switch to, and we'll take care of the rest.
We've built strong relationships with a wide range of energy suppliers to ensure you can find the right electricity prices for you.
To find out how can switch with Love Energy Savings, simply complete our quick energy comparison calculator.
Domestic Electricity FAQs
Will I Have to Pay an Exit Fee When Switching Electricity Suppliers?

If you're on a fixed term electricity contract, you will likely be required to pay an exit fee to switch during your contract. This fee will vary from supplier to supplier. Your exit fee should be detailed in your contract with your supplier.

By switching in your renewal window, you can avoid any exit fees. This window will open 49 days before the end of your contract.

Will My Electricity Supply Be Interrupted When Switching?

There will be no interruption to your service when you switch electricity suppliers. The transfer of tariffs or suppliers will be handled by your new supplier. You can continue to use electricity as normal throughout your switching process.

What is The Energy Switch Guarantee?

The Energy Switch Guarantee is a set of targets and standards which suppliers commit to deliver during your switching process.

The aim is to make the electricity switching process simple, speedy, and safe for homeowners across the UK. The targets include:

Completing your electricity switch within 5 working days.
Ensuring the switching process is handled entirely by your new supplier.
Allowing you to change your mind within 14 days (you will simply remain on your existing tariff).
Refunding any credit you are due within 14 days of your final bill.

Can I Switch Supplier If I'm Renting?

The short answer is yes. Tenants can switch electricity suppliers if they pay the energy bills and are named on the account.

An exception to this is if you have all-inclusive bills or your landlord re-bills you for energy use. You can ask your landlord to change electricity supplier, but they are under no obligation to do so.

Can I Compare Business Electricity With Love Energy Savings?

Yes. At Love Energy Savings, we've completed over 300,000 business energy switches helping customers save over £100 million on their energy bills. With our comparison service, both large and small businesses can find great energy prices.

You can find out more about comparing business electricity with us.